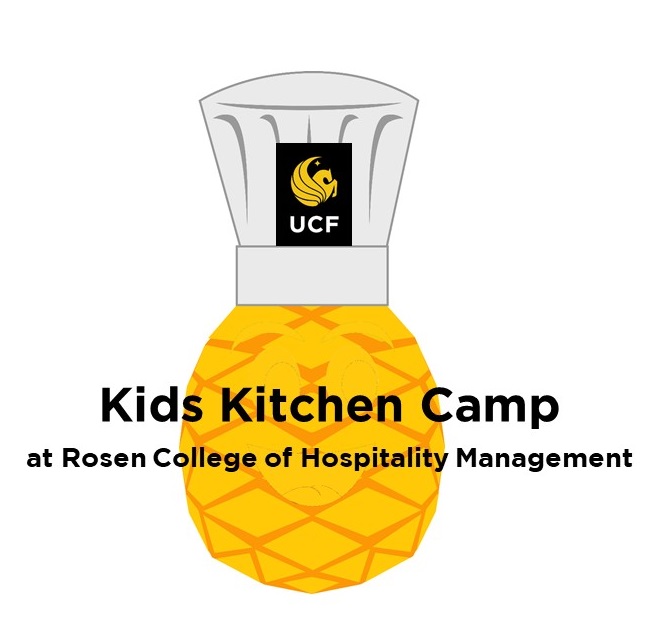 UCF Rosen College's Kids Kitchen Camp is for pre-teens in middle school, aged 11-13, who have an interest in culinary arts, or who just like to cook at home. The Kids Kitchen Camp was created due to a demand for intermediate-level culinary arts training among pre-teens in the Central Florida region. Kitchen Campers will experience real-life culinary training in our newly designed state-of-the-art commercial kitchens, with our multi-cultural and highly experienced chef instructors. The one-week camp is designed to deliver fun and culinary training on Monday through Thursday, with Friday as an amazing showcase of the Kitchen Campers' talents where family and friends will be invited to enjoy their Camper's culinary talents.
Camp hours are Monday-Thursday, 9 a.m. – 4 p.m. and Friday, 9 a.m. – 1 p.m.
Please visit the In This Section Drop Down Menu to Contact Us, for Cost, to see Forms and FAQs, get the Schedule and to meet the Staff.