Building a More Sustainable and Resilient Future
May 13-15, 2020
A Workshop Hosted by the
City of Orlando, Orange County and the University of Central Florida
UCF National Center for Integrated Coastal Research, UCF Rosen College of Hospitality Management
and the UCF Center for Global Economic and Environmental Opportunity
in association with the
Blue Community Consortium and the East Central Florida Regional Resilience Collaborative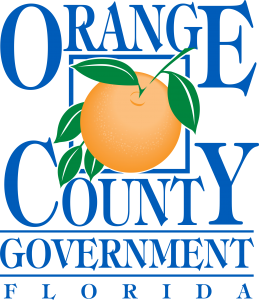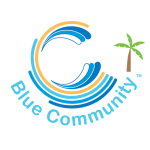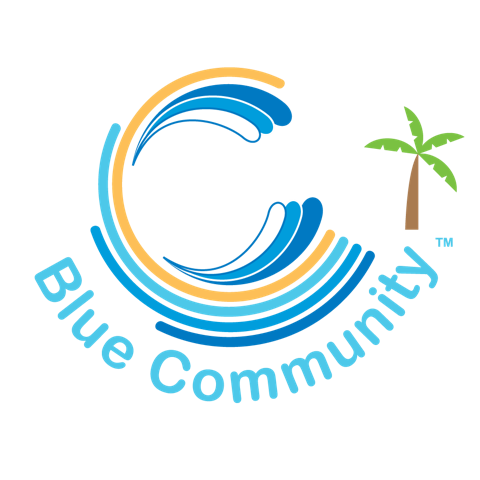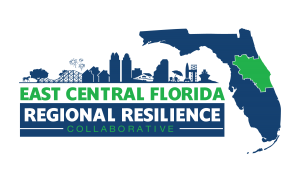 Workshop Initiative:
To educate, inform and share best practices on the means by which the tourism industry can become more economically, environmentally and socio-culturally sustainable and resilient.
Audience:
City, county and state government, industry leaders, business professionals, policy makers, research academics, global, national and regional institutions and key industry stakeholders.
WHY THE CITY OF ORLANDO CARES ABOUT SUSTAINABILITY AND RESILIENCE
Launched in 2007 by the Honorable Mayor Buddy Dyer, Green Works Orlando aims to transform the City of Orlando into one of the most environmentally-friendly, economically and socially vibrant communities in the nation. Green Works Orlando represents the City's commitment to utilize its regional leadership position to build partnerships and share resources that foster positive environmental changes.
Its Green Works Orlando Community Action Plan represents one of the first in America to both inform and align its strategies with United Nations Sustainable Development Goals in order to advance critical global efforts.
Leading by example, the foundation of Green Works Orlando is built on the concept of promoting environmental stewardship, educating people about "environmentally conscious lifestyles" and encouraging others to incorporate a concern for the environment into the everyday workings of government and private business. Those areas in focus include clean energy and green buildings, local food systems, solid waste, livability, transportation and water; all integral to Orlando's thriving nation-leading world-famous tourism industry with its 75 million annual visitors.
WHY ORANGE COUNTY CARES ABOUT SUSTAINABILITY AND RESILIENCE
Businesses are beginning to recognize great economic growth by adopting strategies that support the triple bottom line – people, planet, and profit. Consumers are choosing to support products and services that are socially and ecologically responsible, and businesses are reaping the benefits by increasing efficiency and reducing waste.
Sustainability seeks to promote a prosperous and resilient economy that creates an abundance of good paying jobs. We need to restore America's leadership and innovation with the creation of good jobs that can't be outsourced. A more diverse and resilient economy will help moderate the effects of the inevitable ups and downs of market cycles.
Additionally, a healthy and livable environment is an attractive place for businesses to emerge, grow, and stay.
WHY UCF CARES ABOUT SUSTAINABILITY AND RESILIENCE
The University of Central Florida (UCF) is home to a host of inter-disciplinary research teams who have taken up the charge in the fields of sustainability and resilience in the focused areas  of coastal communities, tourism destinations, emergency management, planning and political governance.
Through its National Centre for Integrated Coastal Research, UCF Rosen College of Hospitality Management and the Center for Global Economic and Environmental Opportunity, UCF has an enviable ability to act quickly to address local, national and international challenges and provide impactful solutions to governments globally.
The National Centre for Integrated Coastal Research integrates science with societal needs to find solutions. Its goal is to link the ecological security of coastal ecosystems with the economic security of coastal communities, ensuring the sustainability of our coastlines and economy for generations to come.
UCF Rosen College of Hospitality Management is one of the leading colleges of its kind globally and is ranked No. 5 in the highly-respected Shanghai Academic Rankings of world universities in the field of hospitality and tourism. It is also home to Florida's only Ph.D. Hospitality Management program and the largest M.S. Hospitality and Tourism Management program in the country.
The mission of the Center for Global Economic and Environmental Opportunity is to serve the UCF and global communities by advancing UCF's role and enhancing UCF's reputation on global economic and environmental issues, and especially on the confluence of both. The Center seeks to help scale and link sustainability initiatives of all kinds locally, regionally, and worldwide; by assisting in establishing and strengthening the enabling frameworks of rules needed to support these practices and help them succeed, as well as to help identify and advance international rules and institutions needed for effective and democratic global economic and environmental governance.
WHY THE BLUE COMMUNITY CONSORTIUM CARES ABOUT SUSTAINABILITY AND RESILIENCE
The Blue Community Consortium provides an opportunity   for coastal communities, businesses, and organizations to declare their own work to protect, enhance, and restore coastal habitat and marine environments through their own sustainability efforts. As a member of the UNWTO International Sustainable Tourism Observatory (INSTO) Network, the Blue Community networks globally sharing best practices while simultaneously learning from the best practices of other INSTO members from around the world. Each INSTO member develops their own specialty, or expertise. For the Blue Community that area is coastal habitat and marine environments and developing sustainable tourism management plans.
WHY THE EAST CENTRAL FLORIDA REGIONAL RESILIENCE COLLABORATIVE CARES  ABOUT SUSTAINABILITY AND RESILIENCE
The mission of the East Central Florida Regional Resilience Collaborative (ECFRPC ) is to empower our communities in East Central Florida to advance regional resilience strategies that strengthen and protect the built infrastructure and natural environment, enhance health and equity, and ensure a thriving economy.