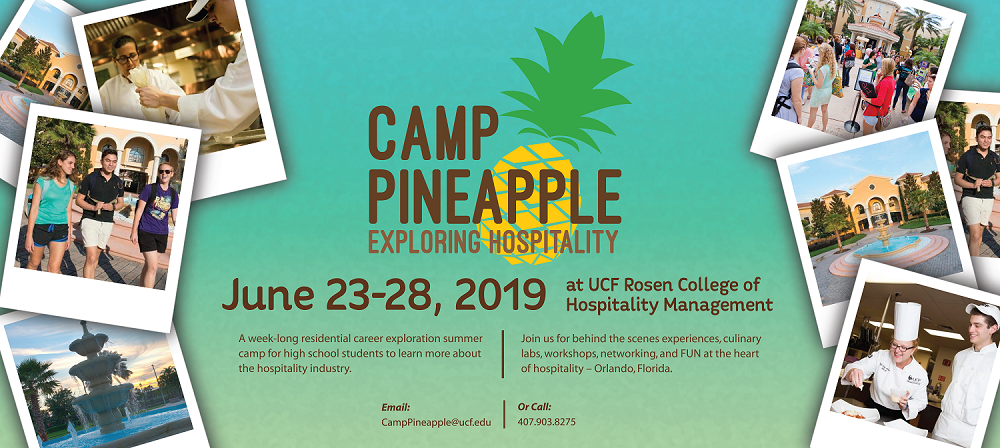 The total cost of Camp Pineapple is $1,500, with a required $500 deposit due within three (3) business days of confirmation from the Camp Pineapple staff  that your camper has secured a spot for the week.
The $500 deposit will go towards the overall cost of Camp Pineapple. Applications and the $500 deposit should be submitted as soon as possible to avoid being placed on a wait list. The deadline for applications is April 19, 2019, unless all 40 spots have been reserved.  There is no guarantee that the application will be available until April 19. Register early, space is limited. Please note that no refunds are provided for deposits or payments received after April 1, 2019.
The remaining $1,000 balance is due by April 24, 2019. Once an application and deposit is confirmed by the Camp Pineapple Office the camper or his/her responsible party, will be contacted to pay the $1,000 balance. Chrome and Firefox are the best web browsers to use when making the online payment. Please make payments HERE.
Refund Policy
Fifty percent (50%) of all payments previously made will be refunded if a written request is received by CAMP PINEAPPLE by midnight on April 1, 2019. Please allow ONE (1) week for processing of refunds.
Written requests for application cancellation and  refund should be e-mailed to camppineapple@ucf.edu. Please include the words Cancel/Refund and the Camper's name in the subject line of the email. Only requests from parents/guardian listed on the camper's application will be honored.
After April 1, 2019, NO refunds will be granted.