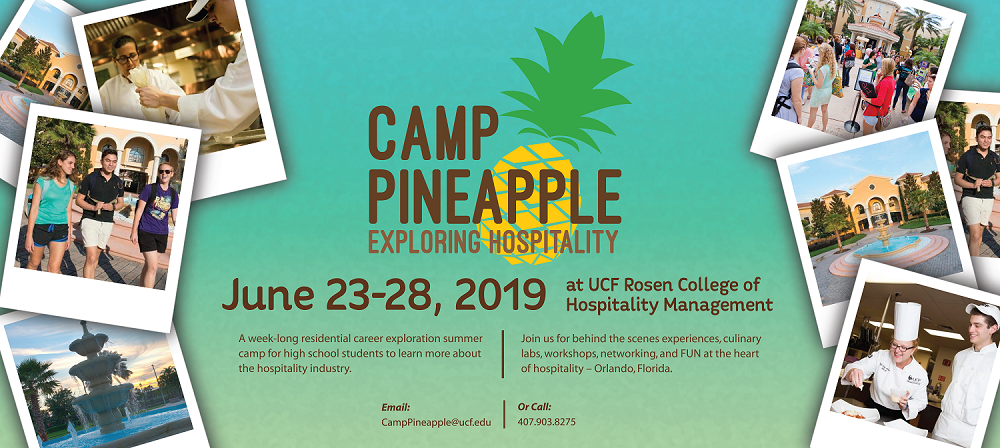 The total cost of Camp Pineapple is $1,500. There is required $500 deposit at the time the completed Camp Pineapple application is submitted. The $500 deposit will go towards the overall cost of Camp Pineapple. The entire $500 amount, along with the completed application and forms is due by May 17, 2019. The remaining $1,000 balance is due by May 24. Once an application is received by the Camp Pineapple Office the camper or his/her responsible party, will be contacted to pay the $1,000 balance. Chrome and Firefox are the best web browsers to use when making the online payment. Please make payments HERE.
Refund Policy
Fifty percent (50%) of all payments previously made will be refunded if a written request is received by CAMP PINEAPPLE by midnight on April 15, 2019. Please allow ONE (1) week for processing of refunds.
Written requests for application cancellation and  refund should be e-mailed to camppineapple@ucf.edu. Please include the words Cancel/Refund and the Camper's name in the subject line of the email. Only requests from parents/guardian listed on the camper's application will be honored.
After April 15, 2019, NO refunds will be granted.