About the degree program
The Bachelor of Science degree in Lifestyle Community Management is an innovative interdisciplinary program designed to prepare graduates to become skilled professionals, effective managers, and inspiring leaders in the rapidly growing field of lifestyle communities. These communities encompass a wide range of settings, including country clubs, wellness resorts, and active adult living communities. Each of these communities are characterized by an abundance of wellness programs, engaging lifestyle activities, and top-tier hospitality amenities.
The degree program is uniquely tailored to equip graduates with the knowledge, skills, and tools needed to thrive in this dynamic industry. Lifestyle community management involves understanding the diverse needs and interests of residents or members and providing them with a personalized experience. Residents or members of lifestyle communities typically share common interests, such as fitness, green living, fishing, golfing, and more. Graduates of this program will be equipped to lead the development and execution of programs and initiatives that cater to these diverse interests.
Whether you aspire to work in community management, hospitality, or wellness, this degree program will provide you with a solid foundation in the principles of lifestyle community management, as well as practical skills that you can apply to real-world challenges.
Lifestyle communities are experiencing explosive growth as they cater to the evolving needs and desires of the modern consumer. Today's consumers are increasingly focused on pursuing meaningful experiences and cultivating fulfilling lifestyles. As a result, lifestyle communities have become a popular option for those seeking to live in an environment that supports their interests and passions.
As the demands of modern consumers continue to shift, lifestyle communities are well-positioned to meet these evolving needs. By providing a personalized and fulfilling lifestyle experience, lifestyle communities are becoming an increasingly attractive option for those seeking a vibrant and engaged community that values people and experiences.
Some examples are:
• Disney Storyliving: https://www.storylivingbydisney.com/
• Disney GoldenOak: https://www.disneygoldenoak.com/
• Laureate Park by LakeNona: the neighborhood of future
• The Villages: https://www.thevillages.com/
• Boca West Country Club and Resort: https://www.bocawestcc.org/
Our program equips students with the knowledge and skills necessary to pursue dynamic and fulfilling careers in a variety of industries where lifestyle communities play a pivotal role. Whether it's in the fields of hospitality, healthcare, or recreation, our graduates are prepared to excel in industries where lifestyle communities are a central focus.
The program offers three specializations, each tailored to meet the unique demands and opportunities of different industries. Students can choose to specialize in club and resort management, senior living management, or hospitality wellbeing management. Those pursuing a career in club and resort management will learn how to manage and provide world-class hospitality services to discerning guests, while those focused on senior living management will gain the expertise needed to create supportive and enriching environments for adults full of life experiences. Finally, those pursuing a career in hospitality wellbeing management will explore the intersection of hospitality and wellness, learning how to provide guests with a holistic experience that nourishes both body and mind.
Through a combination of coursework, hands-on experience, and industry partnerships, our program prepares graduates to be leaders in their respective fields. Whether you are interested in managing a luxury resort, running a senior living community, or creating a wellness-focused hospitality experience, our program provides the foundation for a successful and rewarding career in lifestyle community management.


Why choose the bachelor's degree in Lifestyle Community Management
Thriving Industries

Lifestyle communities are experiencing explosive growth in a variety of industries, including hospitality, healthcare, and recreation. By pursuing a degree in this field, you'll be positioning yourself for success in industries that are in high demand.

Financially Rewarding Career Opportunities

Lifestyle communities offer abundant and financially rewarding career opportunities. Graduates of our program are well-equipped to pursue a range of careers, from managing luxury resorts to creating innovative senior living environments to leading wellness-focused hospitality initiatives.

Shared Values

Lifestyle communities prioritize the same values that you do: wellness, lifestyle, and social engagement. By pursuing a degree in this field, you'll be joining a community that values the same things you do, and you'll be able to make a meaningful impact on the lives of those you serve.

Industry Partnerships

Our program partners with a network of industry employers to provide internship opportunities for our students. This gives you the chance to gain real-world experience in the field and build valuable connections with industry professionals.

Flexible Learning

The program is available both in-person and online, giving you the ultimate flexibility and convenience in your learning experience. Whether you prefer a traditional classroom setting or the flexibility of online learning, our program can accommodate your needs.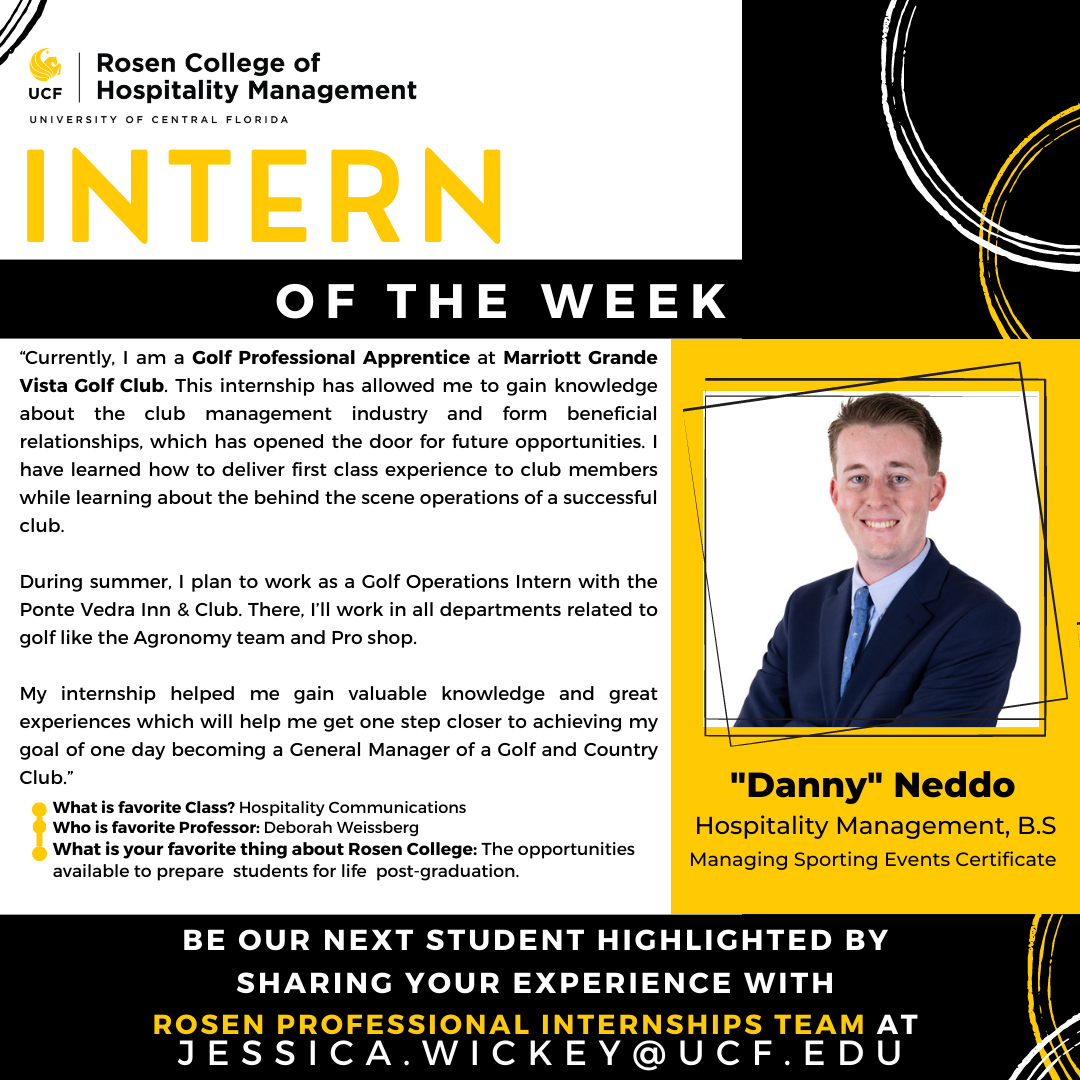 Scholarships available
Students are also eligible to apply for many scholarship opportunities. Visit the A2O system to learn more about available Scholarships! In particular, we are excited to announce that students who choose the Senior Living Management specialization under the Lifestyle Communities Management degree are eligible to apply for full and partial tuition scholarships, such as the Lilly and John Donohue Senior Living Management Scholarship and the Tuscan Gardens Senior Living Management scholarship in the A2O system.
Other Info


You Need to Know
The Bachelor of Science degree program in Lifestyle Community Management is specifically designed to prepare students for careers in industries such as country clubs, resorts, and active adult living communities. By focusing on the development of strong business acumen and management skills, our program provides students with the tools they need to succeed in these dynamic industries.
If you're passionate about working in lifestyle communities, UCF Rosen College is currently accepting applications for our program. Our faculty is dedicated to helping students achieve their goals and prepare for meaningful careers in these thriving industries.
In addition to our faculty, our program is also supported by an active advisory board, comprised of top executives from the country club, resort, and active adult living communities industries. These experts provide valuable insights into current industry trends and help to ensure that our curriculum is aligned with the needs of these dynamic industries.
By completing our program, graduates are well-equipped to pursue a variety of career paths in lifestyle community management. Whether you're interested in managing a luxury resort, creating engaging wellness programs, or providing high-quality hospitality services, our program provides the foundation you need for a successful and rewarding career.
Please review the UCF Undergraduate Catalog for specific Lifestyle Community Management course requirements.
For admissions questions, contact rosenadmission@ucf.edu. For program questions, contact 407.903.8166
Undergraduate Admissions Deadlines
Freshman
| | |
| --- | --- |
| Semester | Deadline |
| Fall | May 1 |
| Spring | November 1 |
| Summer | March 1 |
Transfer
| | |
| --- | --- |
| Semester | Deadline |
| Fall | July 1 |
| Spring | November 1 |
| Summer | March 1 |
International
| | |
| --- | --- |
| Semester | Deadline |
| Fall | March 1 |
| Spring | September 1 |
| Summer | January 1 |