UPDATE: In these uncertain times due to the coronavirus COVID-19, Kids Kitchen Camp is cancelled for summer 2020. Please stay safe and healthy. We hope to see you in our kitchens next summer!
Your child will be cooking with gas this summer at UCF Rosen College Kids Kitchen Camp. Designed for the kids age 11-13 years old (grades 6-8). Kids Kitchen Camp is two, 5-day camp sessions for pre-teens who have an interest in culinary arts, or who just like to cook at home.
Each 5-day camp includes all supplies and food, two long-sleeved logo camp shirts, a logo chef coat, and a chef hat. There is an option to attend one week of camp or two.  
July 6 – 10, 2020: A Cook's Tour Around the World
July 13 – 17, 2020: A Baker's Dozen, Exploring Sweet & Savory Baking
Camp hours are Monday-Thursday, 9 a.m. – 4 p.m. and Friday, 9 a.m. – 1 p.m.
Please visit the In This Section Drop Down Menu for information About Kids Kitchen Camp, to Contact Us, for Cost, to see Forms and FAQs, get the Schedule and to meet the Staff.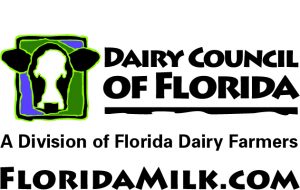 Florida Dairy Farmers (FDF) is Florida's milk promotion organization, representing the state's dairy farmers who work every day to provide a steady supply of fresh milk. The farmer-funded organization works to enhance the industry's image with a goal of increasing milk and dairy product sales statewide via consumer marketing and education. The Dairy Council of Florida is a division of FDF and serves Florida educators and health professionals. Learn more about the Dairy Council of Florida at https://www.floridamilk.com/ .