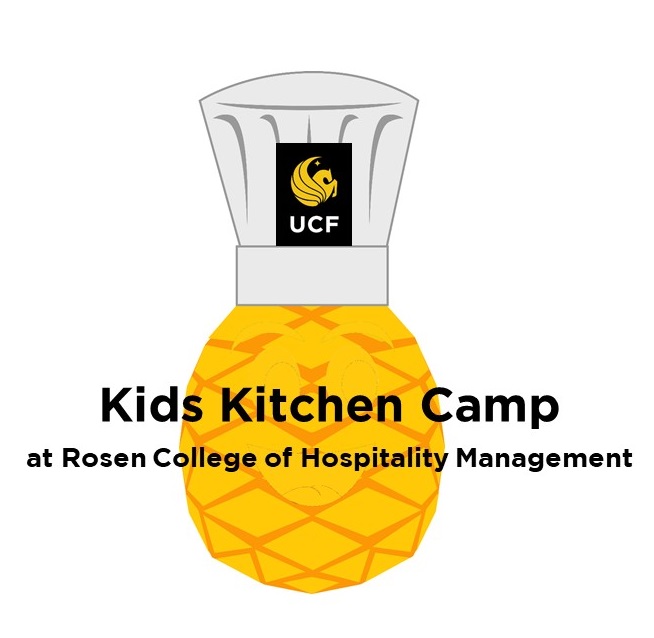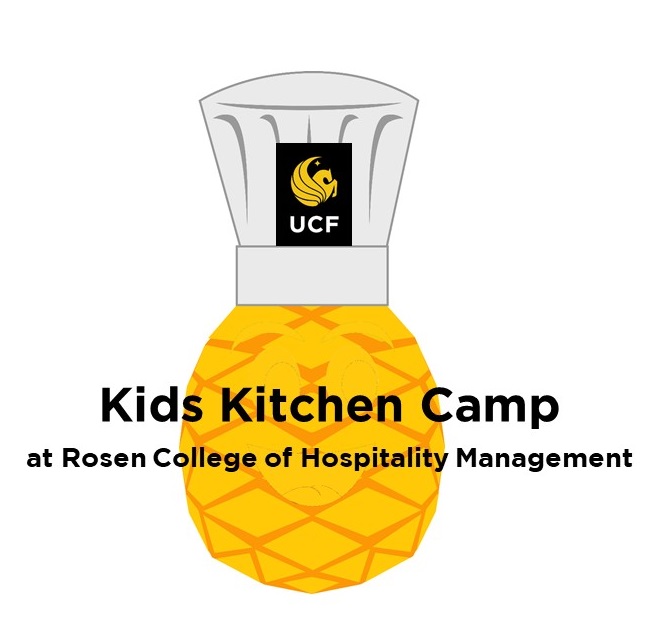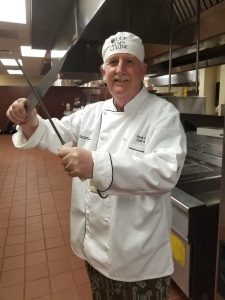 Chef Frank Coupland
Chef Frank Coupland was born in Leads, England where he began his career at sixteen as an apprentice. During this time, he was able to work in a variety of establishments throughout the UK. In 1994 he moved over to the United States, where he then was the Executive Chef of the Grand Fork Country Club in North Dakota, later to follow as the Executive Chef of the University of North Dakota. After experiencing varying outlets in the industry he finally made it over to Orlando where he began working with the University and has been for 13 years now. Chef Frank is one of the lead chefs teaching techniques of food prep. On his time off his favorite past time is spending time with his best friend, Charlie, his cat.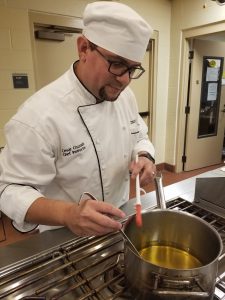 Chef Cesar Rivera Cruzado
Chef Cesar was born and raised in Puerto Rico where he studied Culinary Arts at the UNE University. Throughout his career he was given the opportunity to become a TV personality in which he was the face of the culinary segment on 'Tu Manana' for Univision Puerto Rico. After his brief engagement of stardom, he transitioned over to IVAEM; a culinary and hospitably institute on the island. Before he made it over to the United States he finished his time in PR at UCC, a college, as a coordinator and chef instructor. Once in the US Chef was able to secure a position with the University of Central Florida as a Chef Instructor since 2006.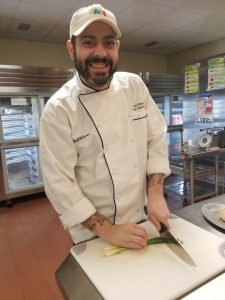 Mr. Joel Perez
Joel or Joey as most of us call him is one of the senior food and beverage assistants for the University. He is a graduate from the program with two degrees, in hospitality and event management and is currently finishing his masters. He has been with the University since his undergrad where he was offered a position as an intern which later turned into where he is today. He has been with the establishment for over 6 years now and loves it! His prime focus and passion is his students and all though he may seem a bit intimidating he just a big cuddle bear with a genuine personality.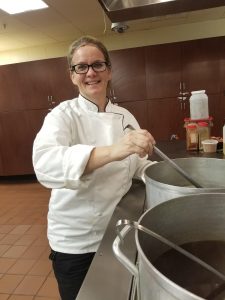 Ms. Regina Dennison
Regina Dennison, or 'Mama G' will be one of the lively assistants facilitating the summer camp labs this coming break! She has been working with the University for four years and prides herself on her ability of being a maternal figure in the work and kitchen environment. She currently assists in the Technique of Food prep courses being offered at the University. She a simple woman raised on simple values; respect and safety is a top tier priority for her. With that being said one can feel safe when she's around, especially with her bright and inviting personality.
Please visit the In This Section Drop Down Menu for information About Kids Kitchen Camp, to Contact Us, for Cost and to see Forms and FAQs.