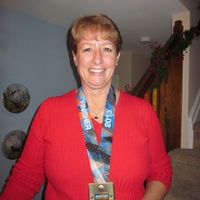 Adjunct
---
Biography
Karen Brancato is an Adjunct Instructor at UCF Rosen College of Hospitality Management since 2011.
Courses taught:
Financial Accounting for the Hospitality Industry
Managerial Accounting for the Hospitality Industry
Hospitality and Tourism Marketing
Hospitality Human Resource Management
Hospitality Communications.
Ms. Brancato graduated from Capella University in March, 2018, with a PhD in Organization and Management. Her Dissertation Topic: Organizational Citizenship Behavior as a Mediator of Corporate Social Responsibility and Employee Job Satisfaction in the Hospitality Industry. She used quantitative research to study the effects of OCB and CSR activities on hospitality employees' job satisfaction levels.