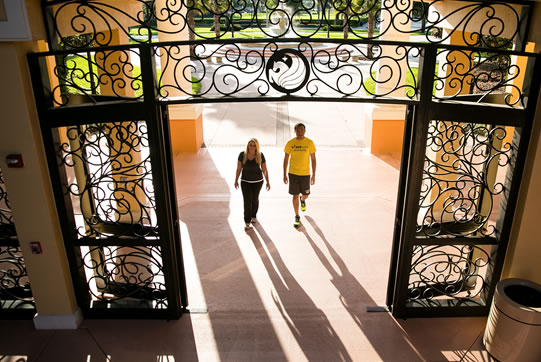 There is a reason why nearly 3,000 students currently attend the UCF Rosen College of Hospitality Management. Located in Orlando, the world's premier tourist destination, the college offers unique programs, a resort-style setting and industry connections that are unmatched.
At the heart of Rosen College are the people—the expert faculty who truly practice what they teach and the staff who apply the principles of professionalism, leadership and service.
Rosen College students are shaped by a network of guiding experts, seasoned industry professionals and supportive staff members who cultivate a personalized experience. Students frequently describe that although Rosen College is part of the University of Central Florida, the second largest university in the nation, Rosen feels like a small, private college.
Hospitality is more than just hotels and restaurants and Rosen College is the ideal choice for those who are eager to explore the diverse facets of this global industry. For those with sharp minds, smiling faces and a dedication to service, Rosen College will provide the best possible experience from the classroom and beyond.