Summer Session Sees Inaugural Study Abroad to China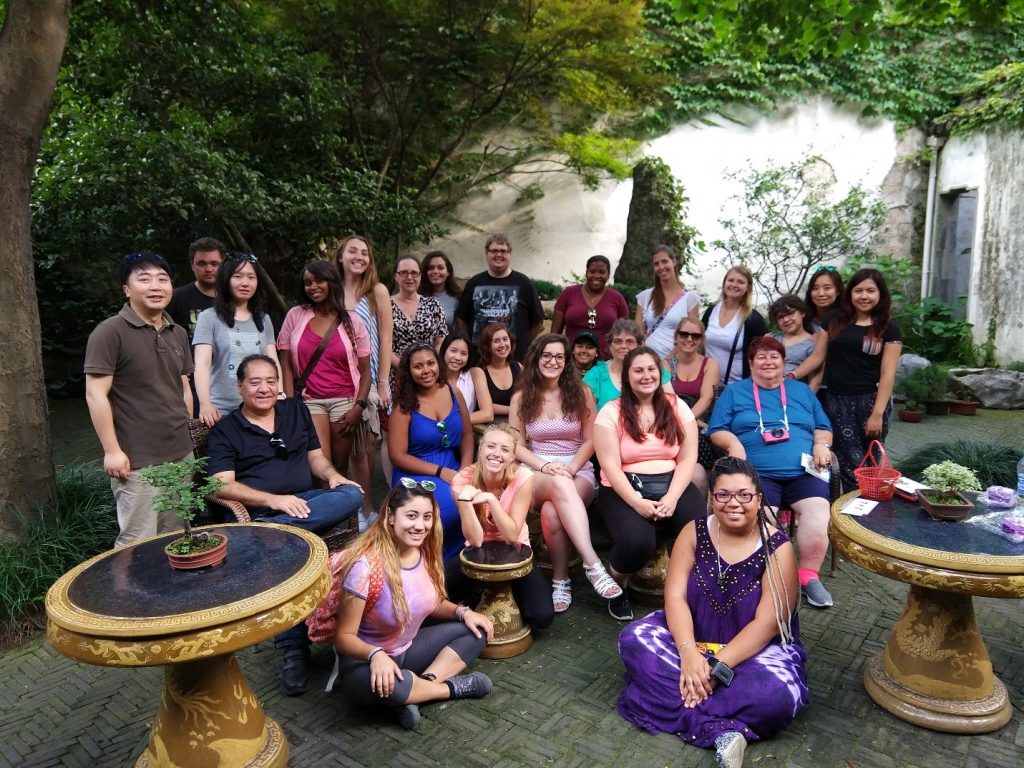 The first ever Rosen College 21-day Study Abroad trip to China led by Dr. Cynthia Mejia and Dr. Wei Wei began on June 3 and ended on June 24, 2017. A group of 21 undergraduate students from UCF, 20 from Rosen College and one theater major from main campus, visited five cities in China, including Beijing, Hangzhou, Shanghai, Suzhou, and Xi'an. The students who attend Rosen College are studying Event Management, Hospitality Management and Restaurant & Foodservice Management.
While in China the group focused on Chinese culture and cuisine, destination marketing, hospitality and tourism management and marketing. Passports and visas were required for the trip, as was taking two pre-requisite courses, FSS 3008 Culture and Cuisine and HFT 4561 Destination Marketing and Management. Both courses helped prepare students to better understand and appreciate the culture and cuisines of China with the context of tourism.
This first of its kind UCF short-term Study Abroad Program to China gave students the opportunity to visit five distinct destinations and tourist attractions including in Beijing: The Great Wall of China, The Summer Palace and The Temple of Heaven; In Xi'an: The Terra Cotta Warriors, The Old City Wall, and The Wild Goose Pagoda; In Hangzhou: The West Lake and The Pagoda of Six Harmonies; In Suzhou: The Master-of-Nets Garden, and The Great Canal; In Shanghai: Nanjing Road,  The Oriental TV Tower, The Shanghai Museum, The Bund, Yu Garden and Shanghai Disney, and more.
During the travel portion of the Study Abroad, students used the travel app Journi for posting daily reflections for each day's learning objectives, photographed and recorded their experiences via social media. Click here to see photos of the China 2017 Study Abroad Program.
— (July 7, 2017)