What's New: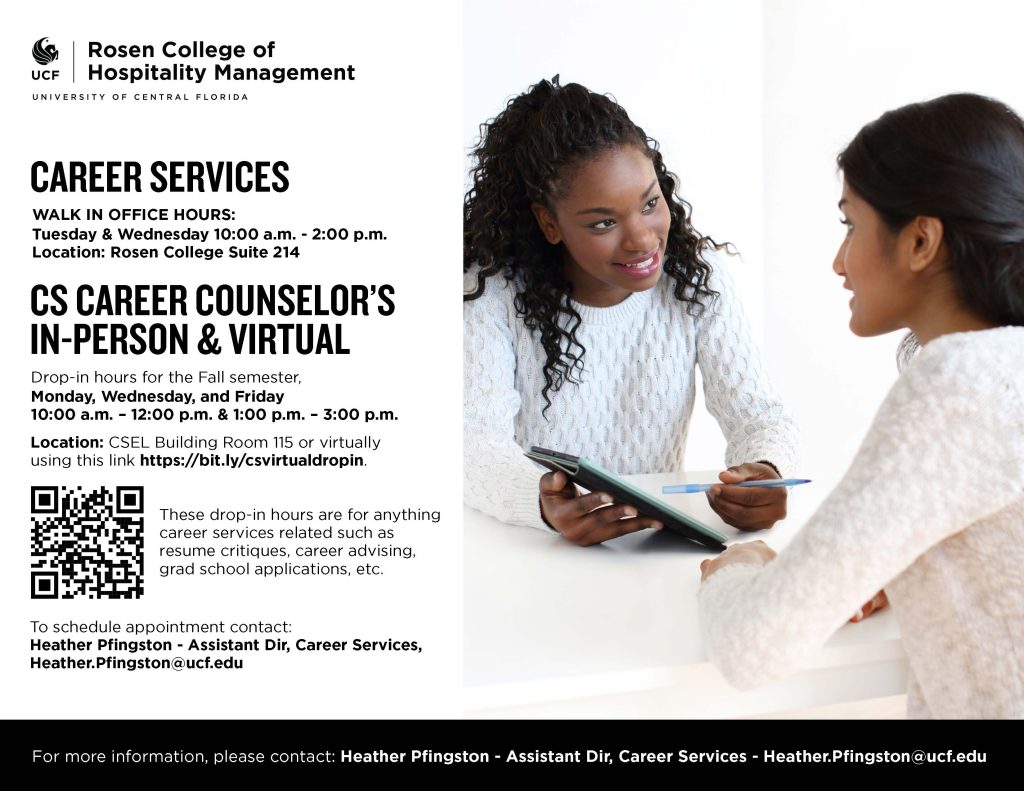 Save the dates for the fall 2022 Career Fair
Wednesday, October 26, 2022, in-person career fair 
Thursday, October 27. 2022, virtual career fair.
For information contact: Heather Pfingston, Assistant Director, Employer Relations, UCF Career Services at (407) 903-8077 or email Heather.Pfingston@ucf.edu
We look forward to your participation in the fair and your continued support of the UCF Rosen College of Hospitality Management!
Please click the In This Section arrow above for a menu of Career Services items specific to Students, Alumni and Employers.