A Clearinghouse of Covid-19 Resources
Dr. Cynthia Mejia and Emeritus Professor Dr. Deborah Breiter, collaborated  with Dr. Mindy Shoss and Dr. Kristin Horan, a research team with UCF's Targeted Research Training Program (TRT), through the UCF College of Sciences Department of Psychology to study the health and well-being of hospitality employees. Core TRT faculty and students created a website, featuring a variety of resources for those hospitality workers affected by Covid-19. The project is funded through a grant received through National Institute for Occupational Safety (NIOSH/ERC).  Learn more HERE.
The Targeted Research Training Program (TRT) trains graduate students to improve the health, safety, and well-being of hospitality employees. We're housed in the Department of Psychology at the University of Central Florida, and part of the National Institute of Occupational Safety and Health-funded Sunshine Education and Research Center. We bring together experts in psychology, hospitality administration, industrial hygiene, public health, and other disciplines to bring the hospitality industry cutting-edge research and outreach. Check out what we've been up to lately in our September 2021 update and enroll in our listserv to receive future updates! Click this link.
To find out more about the resources made possible through the grant visit the clearinghouse of information website.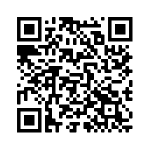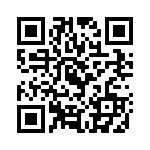 TRT Homepge QR Code
Dick Pope Sr. Institute


for Tourism Studies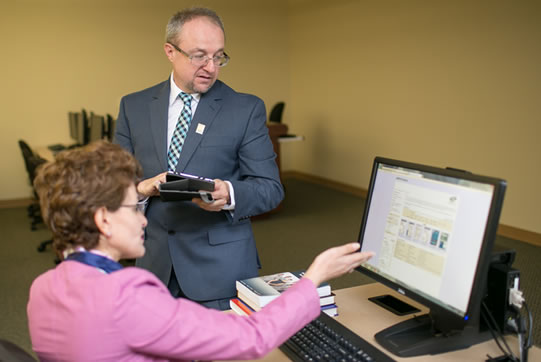 Rosen College has tremendous research capability and international experience in the hospitality and tourism industry, housing the Dick Pope Sr. Institute for Tourism Studies (DPI) as its research arm. Its world-renowned faculty members are involved in a variety of research and consultancy projects, commissioned by private enterprises, governmental agencies and/or public interest groups. Over the years, numerous research and consultancy projects have been conducted for various domestic and international organizations such as:
State and local governments (i.e., Massachusetts, Florida and their various counties)
U.S. federal government (i.e., the U.S. Department of Agriculture, U.S. Agency for International Aid)
Foreign governments (i.e., Israel, New Zealand, Mexico, Ecuador, Nicaragua, Japan, China, Aruba, Costa Rica and Curacao)
International organizations (i.e., World Travel & Tourism Council, International Hotel & Restaurant Association, American Resort Development Association, Meeting Professionals International (MPI), Aruba Timeshare Association, World Bank, World Tourism Organization)
Private companies at the local, national and international levels including hotels, restaurants, convention bureaus, theme parks, tourist attractions, etc.
Click here to learn more about DPI and how we can help your organization.
For information about establishing a research study with the Dick Pope Sr. Institute for Tourism Studies, please contact Dr. Manuel Rivera at Manuel.Rivera@ucf.edu or call 407-903-8210. You may also contact Dr. Xiaoxiao Fu, Program Director of the Dick Pope Sr. Institute for Tourism Studies at  Xiaoxiao.Fu@ucf.edu or call 407.903.8229.
Faculty Research & Publications
The active research contribution of UCF's Rosen College faculty, which represents the broad spectrum of the hospitality management industry, are well recognized and respected by their peers, making UCF's Rosen College of Hospitality Management one of the most influential and cutting-edge voices in hospitality and tourism research and education.
Over the years, the College has been consistently ranked one of the top programs in research productivity and scholarly activities (Schmidgall, Woods, & Hardigree, 2007; Severt, Tesone, Bottorff & Carpenter, 2009) in the world by peer-reviewed professional publications. Their research contributions can be widely witnessed by top tier journal publications, conference presentations and industry consulting.
Click here to view issues of the Rosen Research Review magazine.
Click here to view faculty research on STARS.
Click here to view a listing of faculty research publications.
Research Incentive Award (RIA)
Program Overview
The UCF Research Incentive Awards (RIA) program supports outstanding research, scholarly, and creative activity that advances the body of knowledge in a particular field, including interdisciplinary research and collaborations. This award recognizes employee contributions to UCF's key goal of achieving international prominence in research and creative activities.
Each year the university awards up to 55 new RIA awards. These awards are equally apportioned among eligible in-unit faculty. Academic Affairs provides the funding for these awards.
Click HERE to see RIA criteria.
Teaching Incentive Program (TIP)
The University of Central Florida's Teaching Incentive Program (TIP) rewards teaching productivity and excellence. Each academic year, the university shall make available up to 55 TIP awards. The TIP award recognizes in-unit employee contributions to the university's key goals of offering the best undergraduate education available in Florida and achieving international prominence in key programs of graduate study.
The number of TIP awards available in a college is based on the total number of eligible employees in a given year. Eligible employees must have been employed by UCF for at least four (4) years and meet or exceed median student credit hour (SCH) production at one of the following levels:
Undergraduate and graduate SCHs combined at the department level; or
Undergraduate and graduate SCHs combined at the college level; or
Graduate SCHs at the department level; or
Graduate SCHs at the college level
SCH instruction includes classroom, web, and media-enhanced courses.
SCH excludes student credit hours for individualized instruction such as independent studies, practicums, internships, supervised research, dissertations, and theses. SCH also excludes student credit hours for overload assignments.
Click HERE for all TIP criteria.