REGISTER FOR A GRADUATE DEGREE INFO SESSION!
UCF Rosen College of Hospitality Management offers three Master's degree programs and one Ph.D. program. We offer courses to enhance your professional portfolio and expand your knowledge. In addition to the advanced degree programs, we also offer certificate programs, which are open to non-degree seeking students. Be sure to visit the In This Section menu in the right corner of the page for additional information on How to Apply, Tuition, the Ph.D. Student Directory and Study Abroad at IULM in Milan.
View the graduate programs, brochure and FAQs by clicking on the buttons below.
Graduate Degree Programs brochure
Graduate Certificates:
These are credit earning certificates for people that already have a BS/BA degree. Certificates can be completed as a non-degree seeking student or as a graduate student. These links will lead you to the catalog curriculum pages.
Graduate Certificate Program information in One-Page:
These information sheets are easy to download and print for quick reference.
Senior Scholars Program
Have you thought about earning a graduate-level certificate or degree?
Become a senior scholar today and get a head start towards completing a Graduate Certificate Program or enjoy a seamless transition into the Rosen College Graduate program.
If you've excelled in your undergraduate courses, then you may be eligible to begin your graduate-level courses during your senior year by taking advantage of Rosen College's Senior Scholars Program. The program allows undergraduate students to get a head start on graduate school by taking up to three (3) graduate-level courses while completing an undergraduate degree.
Benefits include:
Earning credits that count toward both undergraduate and graduate degree completion
Valuable insight pertaining to the expectations and structure of graduate-level coursework
Enhancement of career prospects and increased knowledge of chosen career field
According to the Bureau of Labor Statistics, individuals with a Master's degree earn more than those with only a Bachelor's degree. In addition, top-level managers benefit from the theoretical and leadership knowledge gained through graduate studies.
The Senior Scholars Program is open to exceptional undergraduate students who have earned at least 90 credits and maintained a GPA of 3.5 or higher.
If interested, please email the Director of Student Services to schedule an appointment at Lori.Safford@ucf.edu.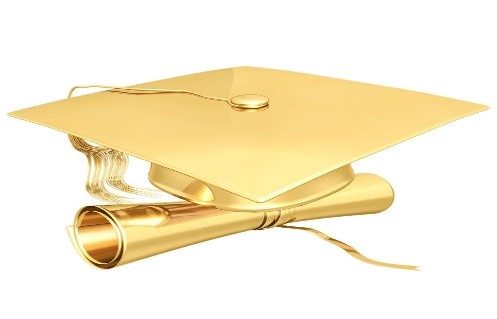 Questions and Advising?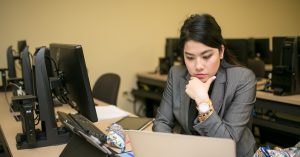 Visit the College of Graduate Studies website for answers to frequently asked questions.
For additional Master's program advising and assistance, please contact Ms. Kathy Henry at 407.903.8024 or rosengrad@ucf.edu, or Dr. David Kwun at 407.903.8190 or rosengrad@ucf.edu.
For additional Ph.D. program advising and assistance, please contact Ms. Kathy Henry at 407.903.8024 or rosengrad@ucf.edu, or Dr. Murat Hancer at 407.903.8043 or rosengrad@ucf.edu.
For general information on the graduate programs, please contact Ms. Brhitney Duffus at 407-903-8012 or rosengrad@ucf.edu