Curriculum | Admissions Info | Apply
Available fully online
Cohort program for an immersive educational experience
Fall term start ONLY
30 Credit Hours minimum beyond Bachelor's Degree
Complete in 5 consecutive terms

Courses delivered in 7-week blocs in fall and spring terms; 6-week blocs in summer terms

In-state tuition applies to Florida residents
The event industry faces a new future which will be driven by emerging technologies, more demanding clients and consumers, the search for sustainability and social justice, highly engaging in-person, virtual and hybrid event formats, event analytics, and the need for new leaders in the field to manage the complexity and dynamism of the event industry of the future.
This fully online, 30-credit cohort program is designed to educate students on these trends, enable them to understand the market(s), and develop strategies for events to succeed in the highly competitive event landscape. In addition to the necessary management and leadership skills to equip them for success, the program will introduce destination and international contexts that underpin event design and delivery as well as provide the legal, analytical, and reflective leadership skills to succeed.
Earning the MS in Event Leadership will be achieved via highly experienced faculty delivery to a cohort group of students who will be encouraged to immerse themselves in the study of events to become future industry leaders or expand their current capabilities in the industry.
Visit UCF Online  to express interest and apply.
Event Leadership MS
*Fall Priority
Fall
Spring
Summer
Domestic Applicants
Jan 15
July 1
International Applicants
Jan 15
Jan 15
*This program offers a fall start date ONLY.
COSTS
$327.32 PER CREDIT HOUR in state
 $1,151.72 PER CREDIT HOUR out of state
ADMISSIONS REQUIREMENTS
In addition to the general UCF graduate admission requirements, applicants to the program must provide:
Prospective students must have a bachelor's degree in a related field and sufficient industry experience (3-5 years).
One official transcript (in a sealed envelope) for each college/university attended
Resume
Three Letters of recommendation
NO GRE/GMAT Required
Download the one-page info sheet.
Why you should earn your MS in Event Leadership?
UCF Rosen College of Hospitality Management aims to provide students with an outstanding graduate event leadership educational experience and serve other stakeholders with continuing education, research, and service. The College is committed to UCF's goals by providing intellectual leadership, international prominence, a global perspective, nurturing inclusiveness and diversity, and partnerships with local, national, and international event constituencies. Additionally, faculty and staff members play key roles in industry organizations such as Meeting Planners International (MPI) as advisory board members or regular members. Our faculty members are well-connected with the USTA, NFL, LPGA and PGA, Super Bowl, NBA, MLS, Tampa Bay Buccaneers, and Lazydays RV.
Build upon your strengths and interests, broaden industry knowledge, and sharpen your leadership strategies at Rosen College. We will incorporate your professional experiences into our interactive learning environment. The typical Master's candidate holds an undergraduate degree in event, hospitality, business management, or a related discipline and works for a leading event or hospitality organization. Prospective students should have at least 3-5 years of experience within the event industry and an interest in achieving senior-level leadership positions within the field.
Graduates will be trained and well-positioned for senior-level positions by developing skills that correlate across all event segments, including business, sports, festivals and fairs, government, non-government, educational, and religious events. Graduates will be well-positioned for senior-level positions by being able to:
Communicate to a high professional standard both in writing and orally and be critical and constructive assessments
Critically analyze the macro event environment and those internal and external trends and forces for change impacting event success
Evaluate how sustainability and social responsibility impact event design, development, and implementation
Critically examine the role of technology, technological innovations, and analytics in the global event industry
Evaluate and implement strategic design principles affecting the production of and stakeholder experience with events
Explain the importance and impact of stakeholders in event design, development, and implementation
Formulate marketing, digital marketing, and social media strategies for events
Critically appraise the importance of strategic destination planning when determining destination event strategies
Investigate events from an international perspective, including evaluation of the design, location, and organization of events across international borders
Appraise the complex nature of event relationships and practices
Evaluate and explore the impacts of contemporary issues on the event industry
Formulate strategies to enhance the event experience
Relate reflective learning and transformative action to event strategy development and implementation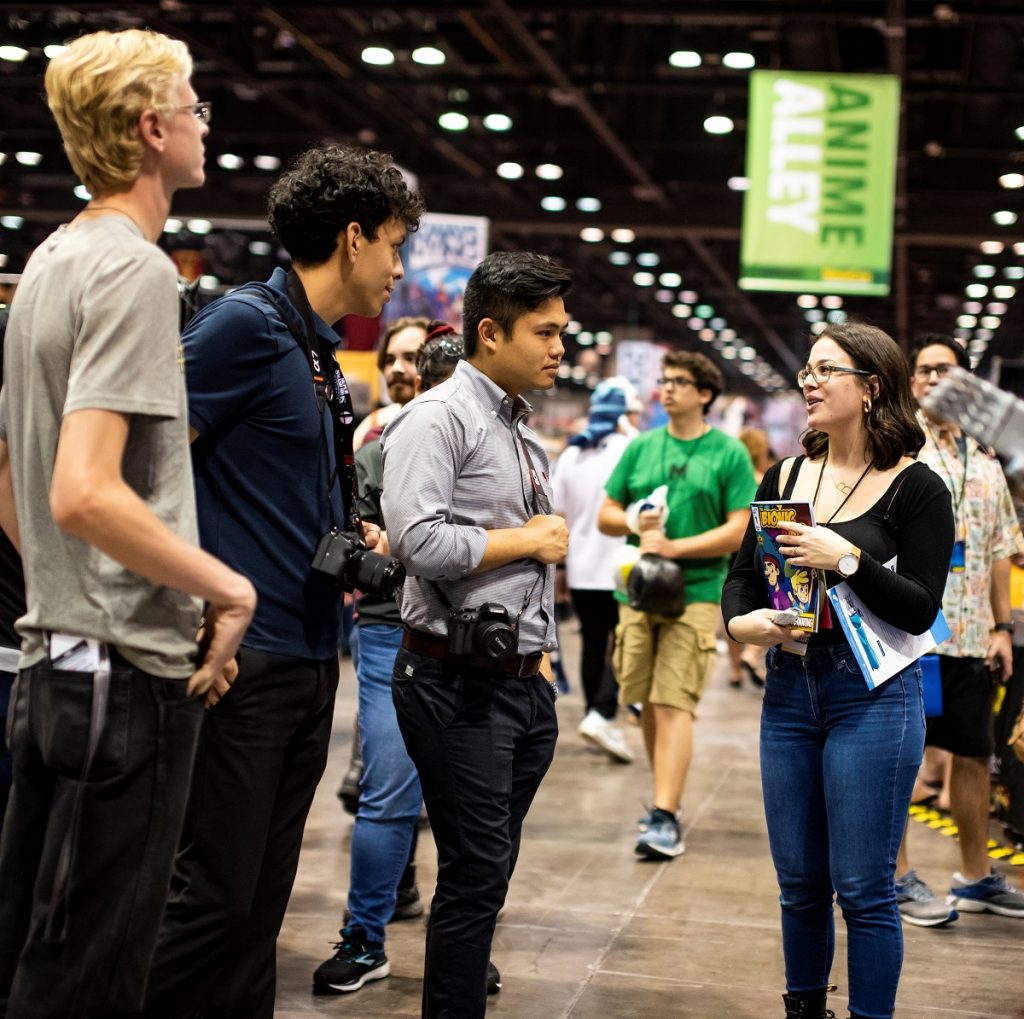 Courses
The program consists of 10, 3-credit courses taken in 7-week blocs as a cohort in the specific order below:
HMG 6507 Event Trends, Technology, and the Macroenvironment           (Fall 1-1 / 7 weeks)
HMG 6002 Advanced Event Design                                                                   (Fall 1-2 / 7 weeks)
HMG 6563 Marketing of Events                                                                          (Spring 1-1 / 7 weeks)
HMG 6568 Destination Planning for Events                                                    (Spring 1-2 / 7 weeks)
HMG 6012 Events Across Borders                                                                      (Summer 1-1 / 6 weeks)
HMG 6010 Relationship Management in Events                                            (Summer 1-2 / 6 weeks)
HMG 6584 Event Analytics                                                                                  (Fall 2-1 / 7 weeks)
HMG 6604 Legal Environment of Events                                                         (Fall 2-2 / 7 weeks)
HMG 6011 Contemporary Issues in Event Management                               (Spring 2-1 / 7 weeks)
HMG 6220 The Reflective Leader                                                                       (Spring 2-2 / 7 weeks)