Ms. Genyth Travis, M.S. UCF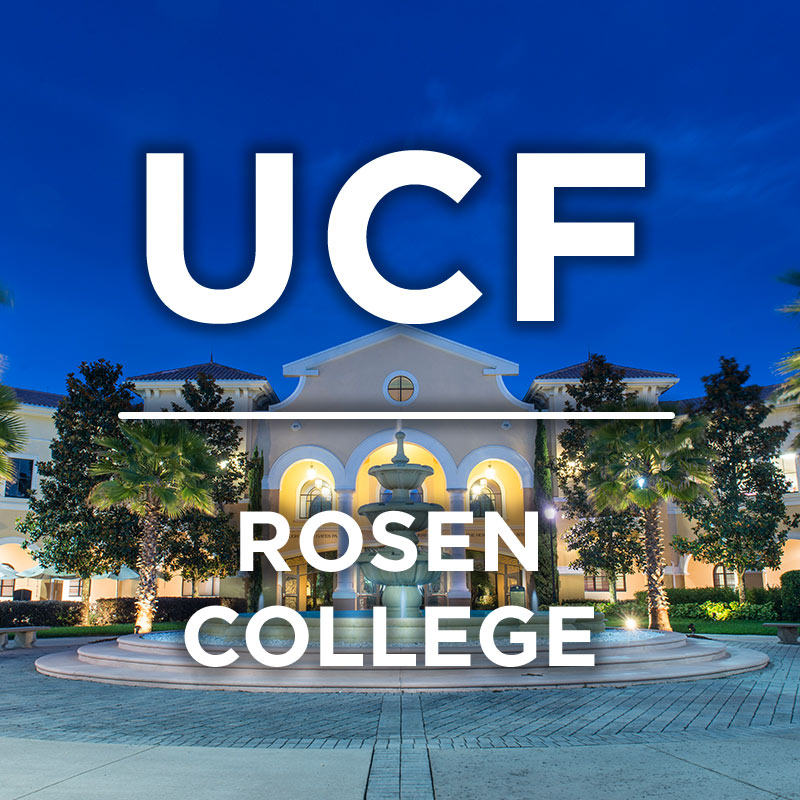 Senior Assistant Director, UCF Undergraduate Admissions
---
---
Room: 201P
Biography
Ms. Travis has been with UCF Undergraduate Admissions at the Rosen College since June 2009. Prior to working at UCF, Ms. Travis was an admissions counselor at Berry College (GA) for nine years and a regional admissions representative with Johnson & Wales University for two years. In her current role, she oversees the daily functions of the undergraduate admissions office at the Rosen College campus, assists prospective students and serves on various advisory boards for high school hospitality programs. Ms. Travis has served as the Secretary for the Central Florida NAF Academy of Hospitality and Tourism Advisory Board since 2017 also serves as a member of the Central Florida NAF Executive Board.
Ms. Travis earned her Master's degree in Hospitality  and Tourism Management and a Graduate Certificate in Event Management from the University of Central Florida in December 2017. She also holds a Bachelor of Arts degree from Berry College in 1996 where she studied Communication and Public Relations with a minor in Marketing. Ms. Travis completed the Walt Disney World College Program in 1995 as a merchandise hostess with a training emphasis on Management – Disney Style. As public relations intern with the American Red Cross Blood Services in Atlanta, Georgia in 1996, Ms. Travis worked with the Atlanta Committee for the Olympic Games, produced monthly newsletters and recruited blood donors. In 2007 and 2008, Ms. Travis was the Assistant Marketing Manager for Prime Retail at their Orlando, Florida outlet center where she oversaw guest services, tour groups and special events in addition to assisting with merchant relations.
Ms. Travis began teaching Strategies for Student Success as an adjunct instructor for UCF's College of Community Innovation and Education and the Office of First Year Experience in 2018. She also earned a Hospitality and Tourism Technologies Graduate Certificate in May 2021, the UCF Inclusion Champion designation in 2019,  and completed the Diversity Certificate Series in 2018, both offered by UCF's Office of Diversity and Inclusion. In her free time, she enjoys time at Disney theme parks, photography, traveling and cooking.