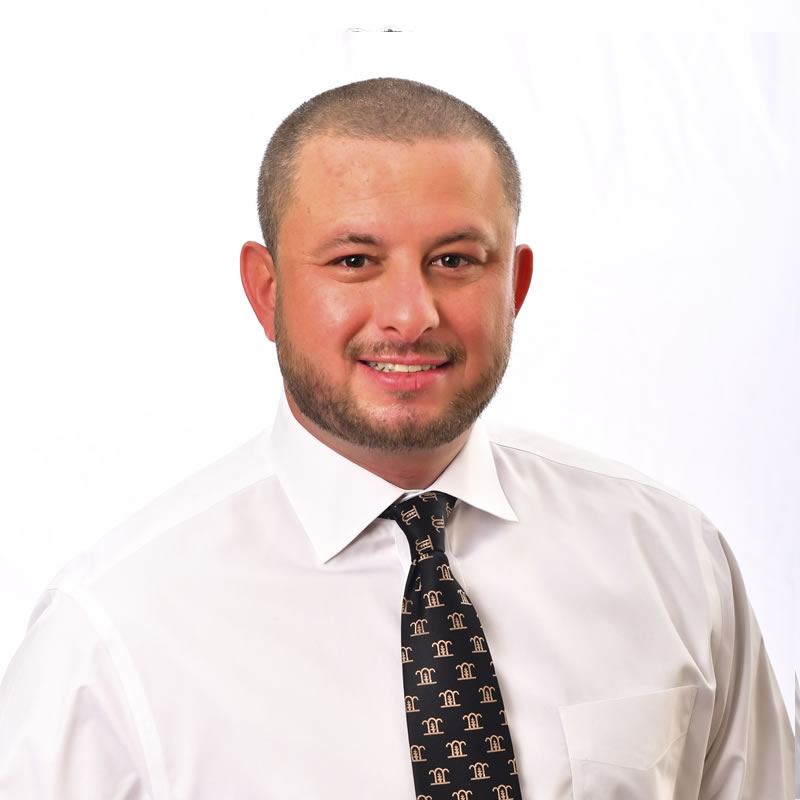 Assistant Professor
---
---
Room: 254
Biography
Dr. Murat Kizildag joined Rosen College of Hospitality Management at the University of Central Florida as an assistant professor in August 2013. Before joining UCF's Rosen College, Dr. Kizildag held an instructor of managerial accounting position at Texas Tech University. Prior to his Ph.D. in Hospitality Administration with a concentration in finance, Dr. Kizildag received his MBA with an emphasis in finance and his M.S. in Restaurant, Hotel, and Institutional Management from Texas Tech University. While getting his Ph.D. degree, he acquired Bloomberg Essentials Training Program Certification for Equity, Fixed-Income, Foreign Exchange (FX), and Commodity Essentials. He also worked in financial operations with the Ritz Carlton Hotel Company LLC in Istanbul, Turkey, as a cost controller and as an agent responsible for the accounts payable contracts with suppliers, such as property, plant, and equipment (PP&E) vendors.
Dr. Kizildag is intrigued by the depth of financial research in financial investments, risk analytics, financial time-series analysis, and economic modelling and forecasting. Dr. Kizildag produced 22 academic articles and attended numerous academic and industry conferences. His recent articles appeared in business finance and hospitality business administration journals such as, International Journal of Hospitality Management, International Journal of Contemporary Hospitality Management, Tourism Economics, and International Journal of Revenue Management. Dr. Kizildag is a recipient of the Excellence in Undergraduate Teaching Award for the year 2017-2018 from UCF, and a recipient of Faculty Member of the Year Award for the year 2015-2016 from Rosen College. In addition, his research papers are recognized with several awards including the Best Paper Award from the 27th and 30th Annual International Association of Hospitality Financial Management Educators (iAHFME) Symposiums in 2014 and 2017, and the First Place Prize Award from ICHRIE Research Competition for the year 2016. Further, Dr. Kizildag worked on several different grant projects and contracts totaling an amount of $333,500. For instance, he was a co-principal and an investigator for Curaçao Tourist Board's strategic tourism master plan development project for 2015- 2020. He was assigned research tasks such as, economic development and tax incentive programs for Curaçao's foreign direct investment policies (FDI). The grant project amount was $300,000.
Dr. Kizildag's teaching interests span the areas of investment principles, financial management asset pricing, and portfolio analysis. In his current position, he teaches undergraduate and graduate courses in financial management, managerial accounting, and financial analysis for hospitality enterprises.
He sits on several editorial boards of top-tier international and national journals, conferences, and organizations such as, International Journal of Contemporary Hospitality Management (IJCHM). He is also the assistant editor of the Journal of Hospitality & Tourism Insights (JHTI). Additionally, Dr. Kizildag has served in several different committees and had extensive professional and academic leadership roles in and outside of Rosen College. He has been serving as a senator of Rosen College in UCF's faculty senate assembly. He has been an advisory board member and a head assessment coordinator of the Bachelors of Science in hospitality management undergraduate program at Rosen. Also, he has served as a paper review committee chair for the 4th World Research Summit for Tourism and Hospitality and for the 4th International Conference on Events (ICE) 2017; Beyond the Waves conference. He has also been an ad-hoc reviewer for several refereed journals, such as Journal of Economics & International Finance, and International Journal of Hospitality Management. Dr. Kizildag is also an advisory council member of Hotel Benchmarking Index (HBI) Development by M3 Accounting+ Analytics company in collaboration with University of South Florida.