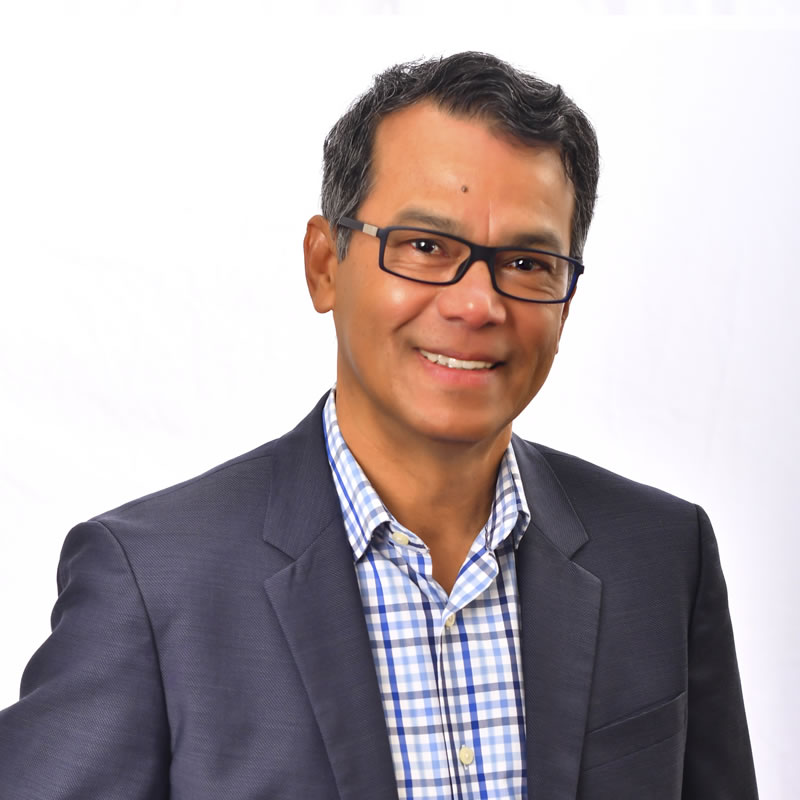 Editor, Rosen Research Review; Professor
---
---
Room: 240
Biography
Expertise: Tourism Economics, Human Development, Poverty and Tourism Management with special interest in small and developing economies.
Dr. Robertico Croes is Editor of the Rosen Research Review; and Professor at the Rosen College. He has authored four books, issued more than 100 published works, contributed to more than twenty books, and emitted more than 30 industry reports.  His fifth book entitled Small Island and Small Destination Tourism is forthcoming in December 2021. Professor Croes served as the Director of the Dick Pope Sr. Institute for Tourism Studies for 14 years, Associate Dean of the Rosen College for over six years, Tourism, Event and Attractions Department Chair, and Hospitality Services Interim Chair.
His fields of interest include econometric applications in hospitality, tourism demand analysis/forecasting, tourism economic impact, competitive and sustainable tourism in tourism development analyses, tourism development applied to poverty alleviation and human development, and tourism development in small islands and developing countries. Dr. Croes has lectured and made presentations on these topics throughout the world, including Armenia, Aruba, the Bahamas, Barbados, Brazil, Colombia, Costa Rica, Curacao, Bonaire, Ecuador, Italy, Malta, Mexico, Grenada, the Netherlands, Nicaragua, Bonaire, Jamaica, Puerto Rico and Venezuela, among others. His research has been presented in predominant industry and research conferences around the world including: Cyprus, Germany, Hong Kong, Ireland, Malaysia, South Africa, South Korea, Spain, Taiwan, Trinidad and Tobago, and Turkey. Dr. Croes has also consulted in numerous countries including Nicaragua, Costa Rica, Ecuador, Brazil, Aruba, Curacao, Bonaire, Grenada, Italy and the United States.
Dr. Croes has a significant funding record and is recognized as the most prominent UCF Rosen College of Hospitality Management faculty member for his track record on acquiring approximately $10 million in external grants, gifts, donations, and continued educational programs.  He has chaired numerous graduate students' thesis and dissertation committees.  Dr. Croes has worked as principal investigator in the development of numerous tourism master plans in small islands and developing countries.  He has published in world renowned academic journals such as Annals of Tourism Research, Journal of Travel Research, Tourism Economics, International Journal of Tourism Research, Tourism Management and International Journal of Hospitality Management.  He has served on the editorial board of 12 academic journals. Dr. Croes is the recipient of numerous research awards (e.g. 2015 Thea Sinclair Award, the 2015 UCF Research Incentive Award (RIA), 2015 Best Graduate Student Research Paper, amongst others).  He serves as the Tourism Strategist and Advisor in Bonaire.
Dr. Croes received his doctorate from the University of Twente, the Netherlands. His dissertation focused on quantitative modeling of tourism demand, tourism development and government intervention. In his previous career, Dr. Robertico Croes was the Minister of Economic Affairs and Tourism, and Finance in Aruba.  He was a member of Aruba's Parliament and Director Department of Aruba Foreign Affairs. He has also served as the Chair of the Dutch-Aruban Cultural Commission, and was the Vice President of the Caribbean Tourism Organization. He was Deputy Secretary-General of the Christian Democratic Organization for the Americas, and a Member of the Latin American Parliament (Parlatino).  Dr. Croes has over 40 years of tourism and foreign affairs experience.