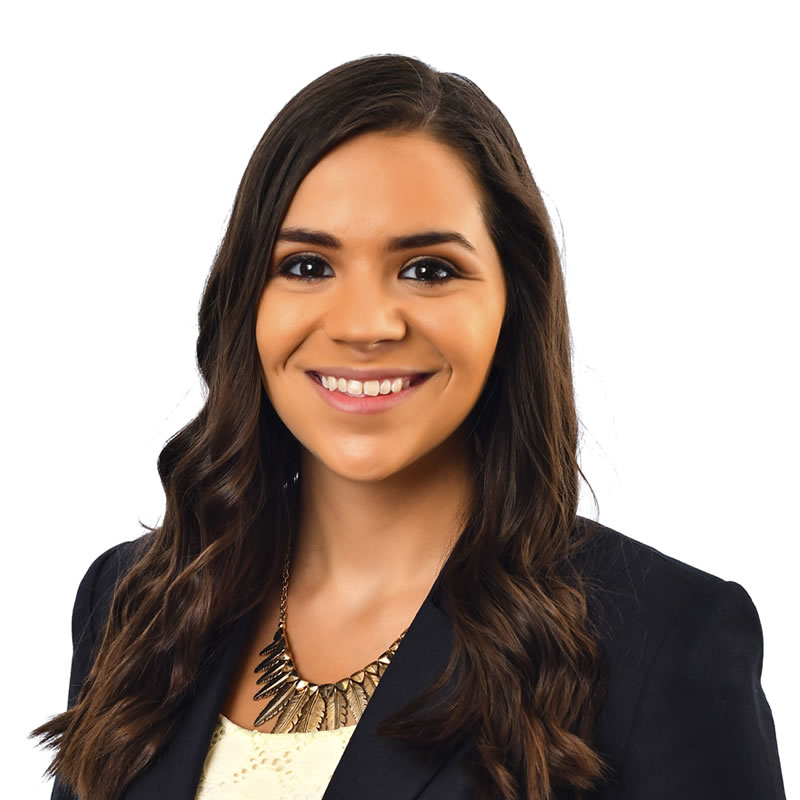 Academic Advisor III; Ajunct
---
---
Biography
Vanessa Gonzalez is an Academic Advisor III in the Office of Student Services, and an adjunct faculty member, at the University of Central Florida (UCF) Rosen College of Hospitality Management. Ms. Gonzalez provides general academic advising to all students, but also provides additional academic support to Rosen College students that are in their first semester, academically at-risk, or on academic probation. She also is the Director for the Rosen College Leadership Council (RCLC), the Dean's Student Ambassador Program. She joined the Rosen College team in January 2017. Since then, Ms. Gonzalez has received excellent guidance and mentorship from others on the Rosen College advising team that has helped her to earn academic advising awards including the 2018 UCF Dr. Judith Sindlinger Outstanding New Advisor Award, the 2019 FLACADA Rising Star Award, the 2019 NACADA Region 4 Excellence in Advising – New Advisor Award, the 2019 NACADA Global Certificate of Merit in the New Advisor category, the 2022 UCF Pegasus Advisor Award. She has also received the Rosen College Dean's Star Award in 2019 and the Rosen College Staff of the Year Award in 2022.
Ms. Gonzalez considers herself to be a lifelong learner and thus takes the opportunity to further her education at every opportunity. She is a proud alumna of the UCF Rosen College holding her Bachelors of Science degree in Hospitality Management. She has earned her Masters of Arts in Educational Leadership from UCF and has completed two graduate certificates at Rosen College, one in Event Management and the other in Destination Marketing and Management.  Ms. Gonzalez is currently a doctoral Candidate in the Educational Leadership, Higher Education Track EdD program at UCF with an anticipated graduation date in May 2023.
Ms. Gonzalez enjoys interacting with and advising students daily and contributing toward making their Rosen College experience a memorable one. Her biggest piece of advice for students is to get involved during their time in college! She believes that since students only have this unique undergraduate college experience once, they should make the most of it and participate in activities and organizations that will help them succeed personally, academically, and professionally.