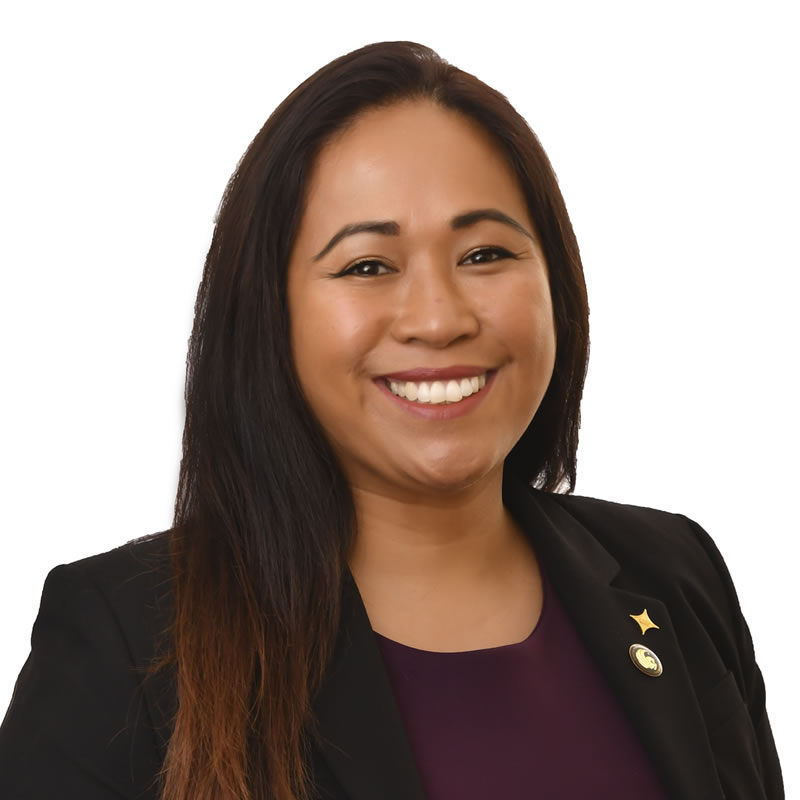 Associate Director
---
---
Biography
Vanessa Blackmon (formerly Cogswell) is an Assistant Director in the Office of Student Services primarily working with the probation and readmission student population. She joined UCF Rosen College of Hospitality Management in July 2011 and her responsibilities include planning, developing and implementing assessment tools to increase retention rates. She has created programming such as the Peer Outreach Mentoring Program (POMP), the Early Engagement of Transfer Students at UCF and the Leadership & Student Engagement Initiative.
In August of 2011, Blackmon created the first mentoring program at the Rosen College with the pilot consisting of 11 students. She utilizes a coaching framework to motivate, lead and empower all of the program members. In this past six years, POMP has earned the 2012 Judy Boyte Innovative Academic Advising Award; the 2016 Florida Academic Advising Association (FLACADA) Exemplary Practice Award; and just recently received the 2017 National Academic Advising Association (NACADA) Outstanding Institutional Advising Program Award. POMP is now a National Advising Program Model with over 130 program members. The overall success rate of POMP is 90.5% (semester average of students that increased their UCF Cumulative GPA while participating in POMP) and it has an average 98.1% overall retention rate. Over the years, many partnerships have been created with other university departments to provide training for POMP to maintain its Mentoring Certification and bring more awareness of the resources available to Rosen College students.
Blackmon's success prompted recognition from NACADA as she has represented the Rosen College at multiple conferences. She has facilitated concurrent sessions at two NACADA Annual National Conferences, is scheduled to facilitate two presentations at the next national conference this October and was accepted to present at the NACADA International Conference in Sheffield, United Kingdom in summer 2017. Her presentations "Peer Outreach Mentoring Program – Building Empowerment through a Coaching Framework in the Era of the 'Millennial Student'" and "Guide to Building and Sustaining an Effective Peer Mentoring Program – Reaching a 92% Success Rate is Achievable" were selected from hundreds of presentations to be commission-sponsored by NACADA's highly esteemed Peer Advising and Mentoring Commission. She has also been selected to facilitate pre-conference workshops at NACADA Region 4 Conferences from 2013 to 2015 and has also presented concurrent sessions at the 2014 and 2015 FLACADA State Conference. Blackmon also was selected to receive a 2017 NACADA Outstanding Advising Award Certificate of Merit in the Academic Advising—Primary Role as part of the 2017 Global Awards Program for Academic Advising. This national award is presented to individuals who have demonstrated qualities associated with outstanding academic advising of students. The Academic Advising—Primary Role category includes those individuals whose primary role at the institution is the direct delivery of advising services to students.
Blackmon is also the recipient of the 2017 Gabor A&P Excellence Award, the 2016 UCF Excellence in Professional Academic Advising Award, the 2016 Bethune-Cookman University 40 Under 40 Award, the 2016 FLACADA Excellence in Advising, the 2014 NACADA Region 4 Excellence in Advising – New Advisor Award and the 2013 Rosen College Staff Member of the Year Award. She graduated from the revered UCF Leadership Enhancement Program in 2015 and serves on various committees as a representative for the Rosen College.
Prior to joining Rosen College, Mrs. Blackmon was a Head Coach at Bethune-Cookman University (BCU) from 2004-2011 where she directed their Division I Volleyball Program, leading the team to the conference tournament for seven seasons and the conference championship cemi-finals on three occasions, making school history. She graduated 18 student-athletes; 17 of those 18 graduated with a cumulative GPA above a 3.0 while six graduated with a 3.5+ cumulative GPA during her tenure. The volleyball program had a perfect Academic Progress Rate (APR) of 1000 in 2007-2009 while earning the highest multi-year rate for any of the 17 sports programs sponsored at BCU with a score of 985.
Blackmon holds a Master of Science in Education from Southern Illinois University Carbondale (SIUC), a Bachelor of Arts from BCU and an Associate of Arts from Brevard Community College.