Rosen College Dean Named to UCF Scroll & Quill Society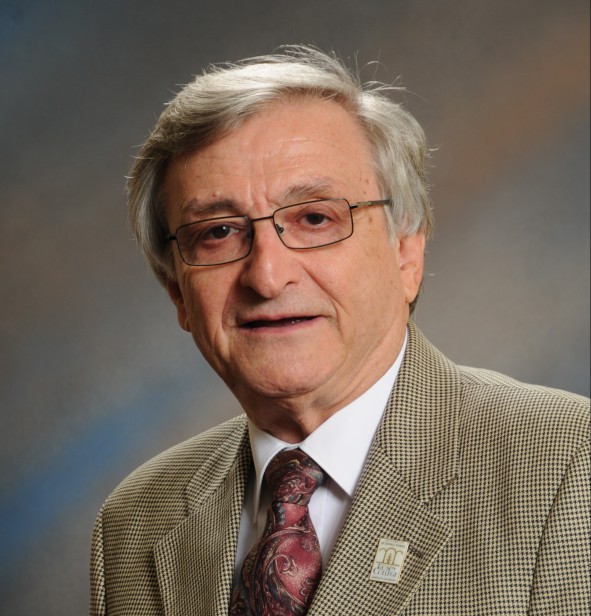 Abraham Pizam, Ph.D. was inducted into the UCF Scroll & Quill Society at a ceremony on April 16 for his outstanding achievements that have brought national and international attention to the university.
The UCF Scroll & Quill Society honors faculty members who have distinguished themselves through "sustained and outstanding achievements in research and/or creative activities" and who have brought "positive national and/or international attention to the institution through these activities."
Pizam is dean and the Linda Chapin Eminent Scholar Chair in Tourism Management for UCF's Rosen College of Hospitality Management. He has been instrumental in the impressive growth and success of Rosen College, forging numerous academic and industry partnerships to enhance hospitality management education and research in Central Florida and beyond. In the university's tradition of innovation, he's leading the college into emerging industry sectors, including healthcare and senior living, making UCF one of the nation's first institutions to explore hospitality's applications in non-traditional settings.
Pizam is widely known in the field of hospitality and tourism management and has conducted research projects, lectured and served as a consultant in more than 30 countries. He has held various academic positions all over the world in the United States, U.K., France, Austria, Australia, New-Zealand, Singapore, Israel and Switzerland, and has conducted consulting and research projects for a variety of international, national and regional tourism organizations.
In addition, Pizam has authored more than 160 scientific publications and ten books, is the editor-in-chief of the International Journal of Hospitality Management and serves on the editorial boards of 20 academic journals.
— (May 24, 2016)