What's New?
#RosenRevisited Podcasts
#RosenRevisitd Podcast lets you hear from six UCF Rosen College of Hospitality Management Alumni about their time at Rosen College, life after graduation and their careers. These seven episodes are an easy listen!
Episode 1, David Buckalew, Selina Mullenax and Gabby Mourino
Episode 2, David Buckalew, Selina Mullenax and Gabby Mourino
Episode 3, David Buckalew, Selina Mullenax and Gabby Mourino
Episode 4, Brandi Gaar, Alexis Johnson and Emily Smith
Episode 5, Brandi Gaar, Alexis Johnson and Emily Smith
Episode 6, Brandi Gaar, Alexis Johnson and Emily Smith
Episode 7, Brandi Gaar, Alexis Johnson and Emily Smith
Here's a bit about each of the alumni you will hear from in #RosenRevisited: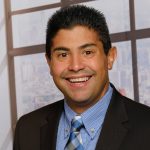 David Buckalew, Owner, Buckalew Hospitality, Graduated 2005, Hospitality Management:  David Buckalew is the owner of Buckalew Hospitality, an Orlando based national temporary staffing company that focus on the event and meeting industry. David started his business while wrapping up his senior year at the Rosen College in 2005. Currently he resides in Orlando where he also volunteers his time with the Orlando chapter of MPI as well as serves as the chairman of the board for the SoDo District, part of Orlando's Main Street District program. David maintains the designation of Certified Meeting Professional (CMP). He also proudly serves on the Dean's Advisory Board for the Rosen College. In addition he is also a host on #swagandrepeat Orlando's meeting and event focused podcast.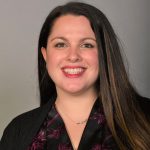 Selina Mullenax, CMP, CPCE, Account Executive, CORT Events, Graduated 2012, Hospitality and Event Management:  As a first-generation college graduate, Selina earned her bachelors' degrees in event management and hospitality management from the Rosen College of Hospitality Management at the University of Central Florida in Spring 2012. In true hospitality fashion, she has worked in multiple restaurants, a children's resort, three wedding planning companies, a national event management company and now the largest furnishing rental company in the country.  Selina is serving on the Board of Directors for the Orlando chapter of Meeting Professionals International (MPI) for the sixth year. On an international level, she has served on the Mentorship Task Force and the inaugural Women's Advisory Board for MPI. In addition to MPI, Selina serves as the Secretary for the National Association of Catering & Events (NACE) Board of Directors in Orlando.  Selina also serves on the National Academy Foundation's (NAF) Central Florida Area of Hospitality and Tourism (AOHT) Advisory Board where she helps high school students who are interested in pursuing higher education degrees in this industry. Lastly, Selina gives back to the community by volunteering her time and expertise to her alma mater via the Event Advisory Board and the Rosen College Alumni Chapter where she serves as the Mentorship Co-Chair. She has personally mentored over 40 college students interested in meetings and events. Selina was awarded the inaugural Rosen College of Hospitality Management Alumna of the Year award in 2017 and was in the 2019 class of UCF's 30 Under 30. In 2018, Selina founded a sales mastermind group for the meetings and events industry called "The Glittering Hour." Lastly, Selina is a co-host of a weekly industry podcast called "#SwagAndRepeat" which serves as the social voice behind the networking events in Orlando's meetings and events industry.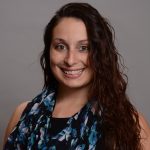 Gabrielle Mourino, Senior Account Manager, Imprint Events Florida, Graduated 2011, Event Management:Gabrielle Mourino graduated from the Rosen College of Hospitality Management with a degree in Event Management and a love for the industry. Over the past 10 years, she has collaborated on a variety of events including weddings, fundraisers, concerts, and corporate meetings. Following graduation, Gabrielle worked for an entertainment agency where she traveled the globe producing exciting shows for corporate clients. Today she holds the position of Senior Account Manager with Imprint Events Group, an experiential event agency with locations in Florida, Colorado, and Nevada. Over the past year she has been able to work with her clients on taking their live experiences to new dimensions by delivering them to audiences virtually. She also received her CPCE Certification (Certified Professional in Catering and Events) and is currently serving as Immediate Past President for the NACE Orlando Chapter. In her spare time, you can find Gabrielle kayaking or hiking with her husband and rescue pup or trying the newest restaurant in town!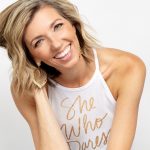 Brandee Gaar, Owner/Lead Designer at Blush by Brandee Gaar, LLC, 2001 graduate, Hospitality Management and Business Administration: Brandee Gaar is a luxury Event Planner, Thought Leader, Educational Speaker and Host of the "She Who Dares" Podcast.  As a lifelong lover of all things events, Brandee spent 7 years as a corporate event planner with the prestigious Gaylord Hotels brand before opening her own event consulting firm.  Blush by Brandee Gaar and Eleven Events by Blush have quickly become known for their over the top events and high touch standard of customer service. Brandee is passionate about teaching new and aspiring entrepreneurs her exact strategies in growing two 6-figure businesses.  She provides expert tools for those who are ready to make their side hustle into a full time passion.  Her goal is to help new businesses beat the statistics by starting with a success-minded focus!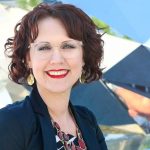 Alexis Senge Johnson, Executive Director, USTA Florida Foundation, 2005 graduate, Hospitality Management, 2010 graduate, MS  Non Profit Management: Alexis Senge Johnson serves as the executive director for the USTA Florida Foundation, where she supports grassroots tennis programs focused on under-resourced and adaptive athletes throughout the state, and has been their resident Certified Fund Raising Executive since earning the international credential in 2020. Previously Alexis worked in the realm of live event and entertainment production, for almost two decades, when not volunteering as the development director for TheatreWorks Florida. After leading everything from tiny horses and production teams to a board of directors and organization volunteers, Alexis now takes her unique outlook on leadership and uses it to creatively inspire people into action across the nonprofit and corporate sectors. Alexis has often found herself as one of few women at the table and because of that she sees the importance of giving her time back to the next generation of leaders. She is a proud mentor and facilitator for the USTA Florida Leadership Academy, where she strives to empower participants to support and advocate for each other throughout their career paths. Alexis also serves as a Rosen College alumni mentor in an effort to give back to the community that inspired her to be uniquely different. When not wearing all of her other hats,  you can find her writing about leadership and life at 21stCenturyGal.com. Alexis holds a bachelor of science in hospitality management and a masters in nonprofit management from the University of Central Florida.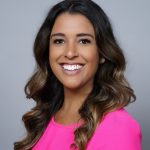 Emily Smith, Assistant Director of Young Alumni Engagement & Philanthropy for the UCF Foundation, formerly the Florida Director of Sales and Events for Tavern Restaurant Group – The Pub, 2013 Graduate, Event Management: A fitness and food enthusiast, Emily's ideal day would be spent doing a CrossFit workout and then indulging in tacos and margaritas with great friends. She has run 19 half marathons and 1 full marathon in 12 different states, and is obsessed with football (GO KNIGHTS,) and all that the fall season brings. If Emily could live in a constant state of Hallmark movies, Christmas lights, and holiday spirit she would. As the Florida Director of Sales and Events for Tavern Restaurant Group – The Pub, Emily oversees all selling and execution of large group events while developing a team of sales and event staff throughout the state. Giving back to her community, Emily also sits on the board of directors of various local networking groups such as the Rosen College of Hospitality Alumni Board, Rosen College Dean's Advisory Board, Greater Orlando Chapter of Meeting Professionals International, and the I-Drive Chamber. She is a 2020 UCF 30 Under 30 award recipient and a proud UCF alumnus. As current chair of the Rosen College of Hospitality Management Alumni Board, she loves volunteering as a career fair coach and as an in-class speaker to assist students as they seek career development. Determined to add more to her plate and continue her professional development, Emily recently launched her professional speaking platform, Climbing in Heels, which is dedicated to helping others manage stress, find their ideal work-balance, and achieve their personal and professional goals one step at a time! 
Go Knights! Charge On!
*********************************************************************************
Visit us at the alumni chapter Facebook Group page to see what we're doing!
Rosen College


Graduates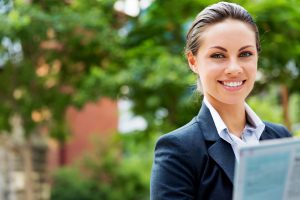 Our alumni are everywhere, and we're 12,000+ strong. Help foster and maintain professional relationships with each other, our college and the global hospitality community through the UCF Rosen College of Hospitality Management Alumni Chapter.
Our Distinguished Alumni
UCF Rosen College alumni are leaders in all areas of the hospitality industry and beyond. Our graduates can be found working for top companies, running their own businesses and proving that hospitality matters in every industry. Their success stories are a testament to the education and experiences they had as UCF Rosen College students.
COLLEGE


ADVISORY BOARDS
Rosen College has strong industry partnerships that enhance the quality of our students' experience both during and after graduation. Hospitality and tourism touches a variety of sectors, so our advisory boards provide targeted expertise on curriculum and professional development, growth initiatives and partnership opportunities, while helping guide the future of Rosen College. Our mission is to prepare the future leaders of the hospitality industry, but accomplishing this requires the involvement of today's leaders.
The UCF Rosen College Dean's Alumni Advisory Board will provide a volunteer leadership opportunity for Rosen College alumni to engage with leadership, faculty and students at Rosen College. As graduates of Rosen College, this group will primarily focus on student experience through direct connection with students, as a resource for faculty, and in an advisory capacity with the Rosen College Executive Council.
Learn more about the Dean's Alumni Advisory Board by reading their bios HERE.
Ways to Support Rosen College
UCF Rosen College is the nation's largest hospitality management program and was built on a foundation of industry and community support. Our success depends on your dedicated contributions of time, insight and talent.
---
Find Your Next Hire
Recruit UCF Rosen College students and benefit from graduates equipped with an exceptional education coupled with industry experience. Visit Career Services to locate your next hire by recruiting on campus, advertising positions at no cost, participating in career fairs and more.
---
Find Your Next Intern
Our students seek professional, hands-on experience while completing their degree. Visit the Office of Experiential Learning to promote your internships, full- and part-time positions and volunteer opportunities.
---
Partner with Us
Take a moment to share your expertise and interact with Rosen students as a guest speaker. Our Faculty Directory will guide you to the appropriate department.
---
Give to the Rosen College
Your financial support is the cornerstone of our success. Learn how your donation can positively impact our students—the industry leaders of tomorrow.
---
Keep in Touch
Connect with us online on Facebook, Twitter, LinkedIn and Instagram.

You can also stay informed by signing up on our website
2019-20 Mentor of the Year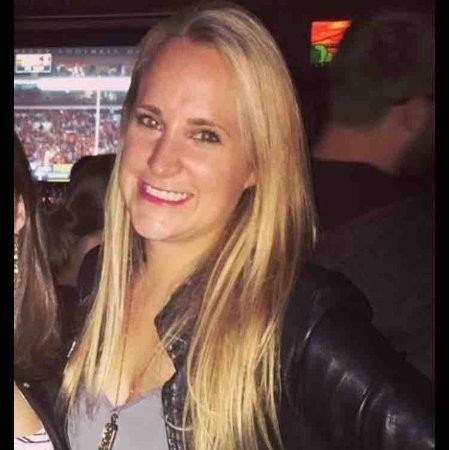 On behalf of the UCF Rosen College Alumni Chapter Mentorship Committee, we are honored to award the 2019-20 Mentor of the Year award to alumna, Laurel Gromatsky. She was nominated by her mentee, Elizabeth Rutkovsky.
Laurel, thank you for your commitment to the students of Rosen College, especially your mentee, Liz. Watch and Listen to the joy and appreciation in the voice of Laurel's mentee Liz as she congratulates Laural on the award:
More about Laurel: Laurel Gromatsky is a Development Coordinator at Cornell University based in New York City. Working in the Alumni Affairs and Development division, she supports the Northeast gift officers for the University by engaging alumni, parents, and friends. Laurel began her career in the Food and Beverage industry, working at Centerplate while attending UCF where she gained experience in Finance, Events and Human Resources. After receiving her Bachelor's degree in 2012, Laurel moved back to New York to work at The Culinary Institute of America as a Human Resources Coordinator. Laurel has also held positions in Human Resources and Office Management at Tough Mudder and A.T. Kearney.
During her time at UCF she was a part of HSMAI, LEAD Scholars, Eta Sigma Delta, Pi Beta Phi, Student Government Association and the Knight-Thon Executive Team. In the fall, you can find her at Carragher's in NYC, rocking her black and gold with other UCF alumni and cheering on the Knights!
Congratulations, Laurel!