Visit us at the alumni chapter Facebook Group page to see what we're doing!
******************************************************************************************************************
2019-20 Mentor of the Year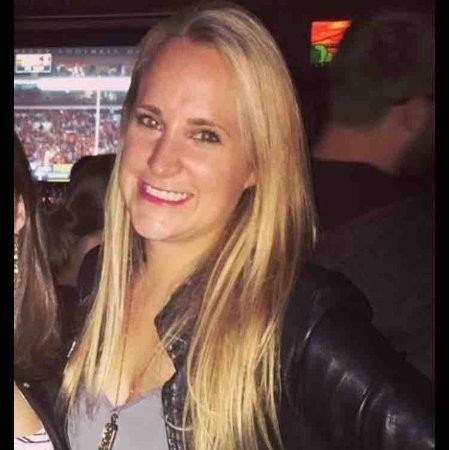 On behalf of the UCF Rosen College Alumni Chapter Mentorship Committee, we are honored to award the 2019-20 Mentor of the Year award to alumna, Laurel Gromatsky. She was nominated by her mentee, Elizabeth Rutkovsky.
Laurel, thank you for your commitment to the students of Rosen College, especially your mentee, Liz. Watch and Listen to the joy and appreciation in the voice of Laurel's mentee Liz as she congratulates Laural on the award:
More about Laurel: Laurel Gromatsky is a Development Coordinator at Cornell University based in New York City. Working in the Alumni Affairs and Development division, she supports the Northeast gift officers for the University by engaging alumni, parents, and friends. Laurel began her career in the Food and Beverage industry, working at Centerplate while attending UCF where she gained experience in Finance, Events and Human Resources. After receiving her Bachelor's degree in 2012, Laurel moved back to New York to work at The Culinary Institute of America as a Human Resources Coordinator. Laurel has also held positions in Human Resources and Office Management at Tough Mudder and A.T. Kearney.
During her time at UCF she was a part of HSMAI, LEAD Scholars, Eta Sigma Delta, Pi Beta Phi, Student Government Association and the Knight-Thon Executive Team. In the fall, you can find her at Carragher's in NYC, rocking her black and gold with other UCF alumni and cheering on the Knights!
Congratulations, Laurel!


Rosen College


Graduates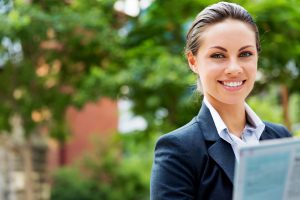 Our alumni are everywhere, and we're 10,000 strong. Help foster and maintain professional relationships with each other, our college and the global hospitality community through the UCF Rosen College of Hospitality Management Alumni Chapter.
Our Distinguished Alumni
UCF Rosen College alumni are leaders in all areas of the hospitality industry and beyond. Our graduates can be found working for top companies, running their own businesses and proving that hospitality matters in every industry. Their success stories are a testament to the education and experiences they had as UCF Rosen College students.
Ways to Support Rosen College
UCF Rosen College is the nation's largest hospitality management program and was built on a foundation of industry and community support. Our success depends on your dedicated contributions of time, insight and talent.
---
Find Your Next Hire
Recruit UCF Rosen College students and benefit from graduates equipped with an exceptional education coupled with industry experience. Visit Career Services to locate your next hire by recruiting on campus, advertising positions at no cost, participating in career fairs and more.
---
Find Your Next Intern
Our students seek professional, hands-on experience while completing their degree. Visit the Office of Experiential Learning to promote your internships, full- and part-time positions and volunteer opportunities.
---
Partner with Us
Take a moment to share your expertise and interact with Rosen students as a guest speaker. Our Faculty Directory will guide you to the appropriate department.
---
Give to the Rosen College
Your financial support is the cornerstone of our success. Learn how your donation can positively impact our students—the industry leaders of tomorrow.
---
Keep in Touch
Connect with us online on Facebook, Twitter, LinkedIn and Instagram.

You can also stay informed by signing up on our website
A Special Message to the Class of 2020:
To our spring 2020 graduates, this has been an unprecedented time. The semester and commencement did not go as planned. We still celebrate your accomplishments and wish you all the best in your future endeavors. Please take a look at the videos of well wishes and download the commencement poster with all your names on it. This is a time we will never forget. Congratulations Class of 2020. Go Knights and Charge On!
Family & Friends Graduation Wishes: https://www.youtube.com/watch?v=IZ9HjsGp47A
Alumni, Friends and Staff Graduation Wishes: https://www.youtube.com/watch?v=pO1fQBWCJqA
Dean Youcheng Wang's special message for our graduates: https://bit.ly/3aVV0VH
Commencement spring 2020 poster: Click HERE!