This event was cancelled due to coronavirus COVID-19.
We hope to gather again at a later date.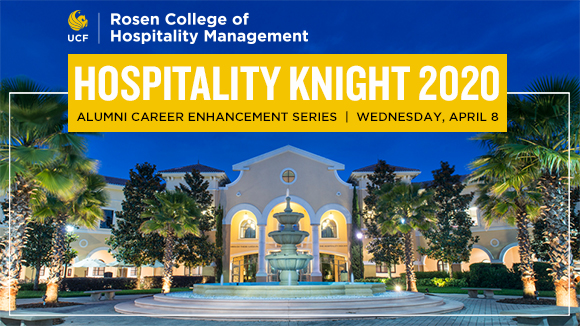 HOSPITALITY KNIGHT 2020
Wednesday, April 8, 2020
6:00 -8:30 p.m.
Rosen College of Hospitality Management-Disney Dining Room
9907 Universal Blvd., Orlando, FL 32819
Cost: $15 Alumni/Faculty/Students; $20 Industry Friends (Early Bird Rate thru 3/31)
Registration includes (2) tickets for beer/wine or signature Tito's cocktail, heavy hors d'oeuvres and coffee & dessert.
For questions or more information, please email Susan Boucher, Asst. Director of Alumni Engagement.  Susan.boucher@ucf.edu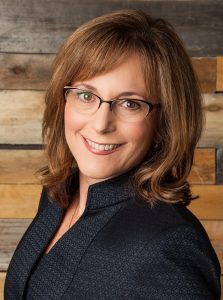 The Rosen College Alumni Chapter Board is pleased to announce that Ms. Salli Setta '87 will be the Keynote speaker for Hospitality Knight 2020, a Rosen College Alumni Board Signature Event.
Salli Setta was named President of Red Lobster in July 2013 and added the role of Chief Concept Officer to her responsibilities in March 2018. In this role, Salli is responsible for leading all brand, menu and experience innovation and for marketing and communicating the brand through both traditional media and new channels. Her responsibilities also include Public Relations and Seafood with Standards as well as Human Resources Administration and Restaurant Support Center Human Resources.
As President, Salli was part of the leadership team that helped Red Lobster become an independent, privately-held company, leading the organization through significant change. She developed and aligned the company to a simple strategy — Great Seafood, Great People and Great Results – that seeks to play to Red Lobster's strengths, helps the company build on its strong foundation and ultimately grow the company long-term. Under Salli's leadership, Red Lobster introduced a new, simpler, seafood-centric menu, introduced bigger, better shrimp and implemented numerous operations initiatives and simplifications.

Prior to being named President, Salli served as the brand's Executive Vice President of Marketing for eight years, where she led a comprehensive brand refresh and made extensive culinary changes.
Salli is the recipient of multiple industry awards. She has been recognized as one of Orlando Business Journal's "Women Who Mean Business" and is a 2017 inductee to the Rosen College of Hospitality Management's Hall of Fame. She is also a three-time Menu Masters Award winner, and in 2003, she was named Restaurant Business' "Menu Strategist of the Year" and one of Nation's Restaurant News' "Top 50 R&D Culinarians." And, she is the recipient of a Silver Effie for Olive Garden's "Hospitaliano" advertising campaign.
Salli holds a bachelor's degree in Organizational Communication from the University of Central Florida and an MBA from Florida Institute of Technology. She also completed the Women's Senior Leadership Program at the Kellogg School of Management. Salli currently serves as Chair of the Women's Foodservice Forum, the foodservice industry's premier Leadership Development resource, and she is a member of the Restaurant Industry Executive Council.
Join us for an evening of networking, learning and information sharing.
See you there!