Apply to


UCF's Rosen College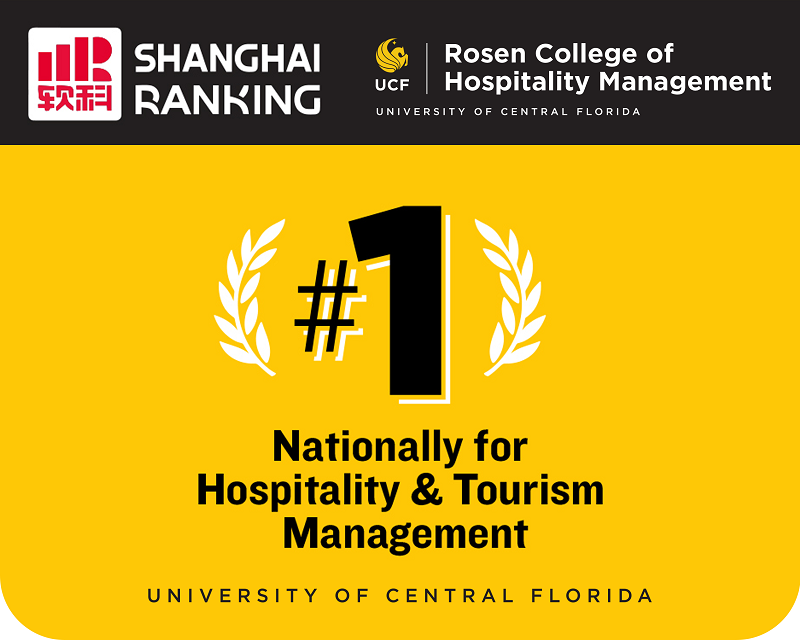 With a state-of-the-art campus, unmatched industry resources and a faculty of internationally recognized experts, there area few BIG reasons why UCF's Rosen College has grown to be the largest hospitality college in the nation with an renowned reputation for producing outstanding graduates and industry leaders. Are you next?
We educate the next generation of industry leaders through internationally-recognized faculty, innovative academic programs, cutting-edge research and strong industry and community partnerships who give you a global perspective on hospitality, event management, entertainment management, senior living management and tourism. Tour our Campus in this Video  and See Why Our Students Love this College!
Take your first step toward advancing your education and career in the hospitality industry by applying for one of our undergraduate or graduate degree programs.
Go to the In This Section tab at the top of the page for links to admissions and campus life.
You may also click the links below to learn more about Rosen College: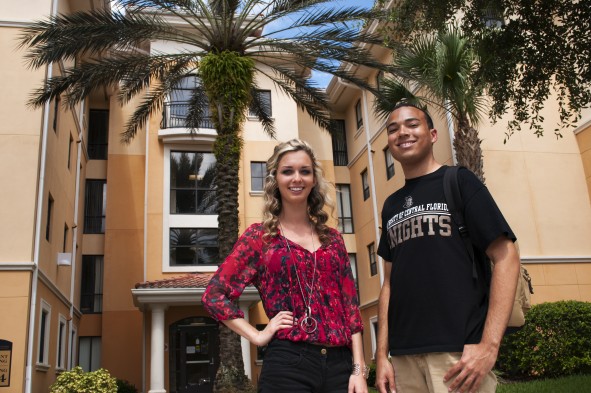 Live on Campus
Explore options to live on campus at Rosen College, main campus or at UCF Downtown.
Rosen College offers convenient, on-campus housing that enables students to live, learn and work in the heart of the hospitality and tourism corridor. Residents enjoy a variety of amenities, including study lounges and laundry facilities on each floor. a central community center, on-campus parking and a heated pool. They can also take advantage of resident-only opportunities like Behind-the-Scenes industry trips and networking events with employers who recruit directly from Rosen College. Visit the Rosen College Apartments today! Learn more.