Let Us


Cater to You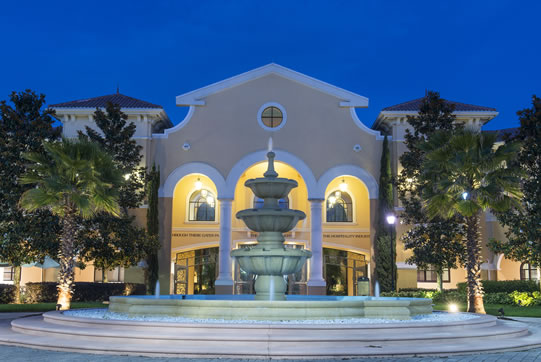 Choose our Mediterranean-style venue for your next meeting or event. Our professional staff will add a personal touch and demonstrate service that is beyond compare. Leave the details to us. We'll support your event's planning, set-up, day-of coordination, and break down so that you can relax and enjoy.
The Perfect Setting
Our delicious food and beverage menus are perfect for small receptions to large, seated dinners. Our state-of-the-art facility meets your event's audio and visual needs with computers, microphones, projectors, drop-down screens, lighting and more. We offer a selection of tables, chairs, linens, décor and dinnerware. Our preferred vendors can provide you with additional selections.
We can accommodate 20-500 guests for your next social gathering or business event.
Getting Started
To begin the event reservation process, please complete the following online form. Once submitted, a member of the UCF Rosen College Event Team will review your request within 2 business days. If we have any additional questions, a member of our team will reach out to you via email.
Click Here: Reservation Request Form
*Please note that reservations are not complete until you receive a confirmation email/contract from the events office.
Other online resources include:
UCF Rosen College is a pay to park campus. Please contact the Events Office to discuss adding parking to your event.
Email: rosenevents@ucf.edu
Call: 407-903-8045
Select a Space for Your Event
Tabling at Rosen College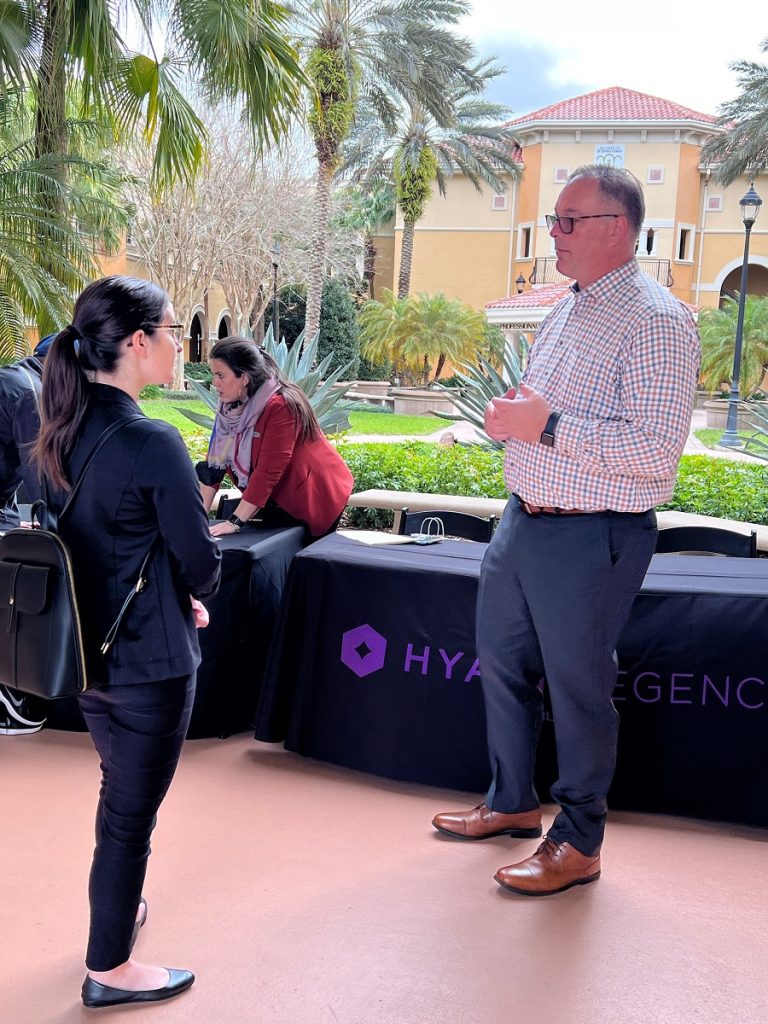 Build brand recognition by hosting an information table at the UCF Rosen College of Hospitality Management to increase visibility for your company and talk to students between classes about your internship and job opportunities!
First week of Fall 2022 semester is August 22, 2022. During the first and second week of classes, we offer tabling Monday-Thursday from 10:00 a.m.-2:00 p.m. for up to five (5) employers. 
Normal Tabling Schedule
Tabling is conducted outside in Rosen College Courtyard
Tuesday's and Wednesday's, 10:00 a.m. – 2:00 p.m. UCF Rosen College can host up to three (3) employers for tabling at a time.
SPOTLIGHT TABLING is tabling for only one employer on that day (subject to date availability). Tabling is offered on a first come first served basis.
One table and two chairs are provided. Please bring a company tablecloth and other career-related materials and brochures to share with the students. No linen is provided, you must bring your own.
To submit a tabling request click HERE.
**Please note the following: Fall 2022 tabling ends on November 15, 2022. We do not table during the Career Fair week of October 26, 2022.  *September 21, 2022, is unavailable*
Review the academic calendar for our Fall and Spring semester dates. We do not table during the summer semesters.
*Thank you for your interest in recruiting UCF students. UCF is continuing communication, coordination and planning using updated guidance from our state and federal health partners. For the latest information, please visit our website, https://ucf.edu/safety/coronavirus 
************