Scroll down the page to review all opportunities


for Financial Assistance and Scholarships.
Fund Your College Education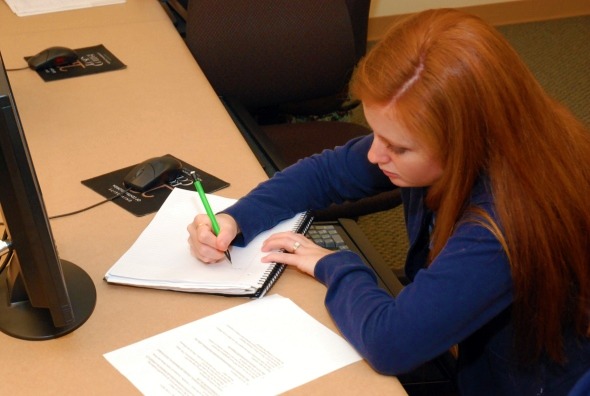 First things first — how much is your education going to cost? Click here to view UCF's estimated cost of attendance. You can also use this tuition calculator to break down tuition and fees.
Students can receive financial assistance through scholarships, grants, loans, fellowships and assistantships. Full details and application information are available through the Office of Student Financial Assistance. For information on fellowships and assistantships, please visit the Office of Graduate Studies website.
FAFSA information: Opens Oct 1. Complete by December 1. www.fafsa.gov ; UCF School Code 003954
Information on scholarships for hospitality students is listed below.
Financial Aid Services at the Rosen College of Hospitality Management will only be available on Tuesdays and Wednesdays during the first three (3) weeks of each academic semester and during the early registration period for each academic term, unless otherwise noted. Financial Aid will be located in room indicated next to the date and time.
Tuesday, March 24, 2020, 8:30 a.m. – 4:30 p.m. Room 102J
Wednesday, March 25, 2020, 8:30 a.m. – 4:30 p.m. Room 102J
Tuesday, March 31, 2020, 8:30 a.m. – 4:30 p.m. Room 102I
Wednesday, April 1, 2020, 8:30 a.m. – 4:30 p.m. Room 102I
Students are encouraged to contact the main campus Office of Student Financial Assistance via email at finaid@ucf.edu for assistance. The office is committed to responding on a timely basis. Additional information is available on the Office of Student Financial Assistance website at finaid.ucf.edu .
Rosen College Scholarship Opportunities
The scholarship application period is open Jan 31, 2020 to March 15, 2020. Please CLICK HERE to apply for Rosen College Scholarships through the A2O system. For general information on the A2O scholarships visit: https://ucf.academicworks.com/opportunities
Rosen College awards numerous scholarships each year. In 2019 the college awarded more than $250,000 to deserving students.  The Rosen College Scholarship Committee is responsible for the application process, reviewing applications and awarding scholarships to current Rosen College students and new/incoming students that have declared undergraduate majors in Hospitality Management, Event Management, Restaurant and Foodservice Management and Entertainment Management. Scholarships are also available to students in the Master's and Ph.D. programs, though they are limited. Both domestic and international students may apply for these scholarships. Scholarships are awarded on the basis of academic criteria as well as any combination of financial need, campus/community activities, leadership positions and work experience.
All applications will be considered seriously based on the criteria of academic performance, industry experience, and philanthropic activities. You may need an Unofficial Transcript to apply for the scholarship opportunities.
Search for scholarship applications through Access to Opportunities or as its commonly known A20 .  Check A2o for Study Abroad Scholarship information. 
UCF Scholarship Opportunities
Scholarship and Financial Aid opportunities can be found HERE!
Each year UCF Alumni Engagement and Annual Giving awards more than $50,000 in scholarships to UCF students demonstrating strong academic ability and significant extracurricular and community involvement.  Applications are now available on A2O: Access to Opportunities (https://ucf.academicworks.com/). You are encouraged to apply for as many scholarships for which you are eligible.
How to apply through A2O:
Read all scholarship criteria online at https://ucfalumni.com/scholarships to determine which you may be eligible for.
Log in to A2O: Access to Opportunities (https://ucf.academicworks.com/).
Complete the general application if this is your first time logging in.
Browse available scholarships > click "Opportunities" and select "Ours" then search for the specific scholarship you are looking for.
Complete and submit application(s) and all required supporting documents.
*No paper applications will be accepted. Scholarship applications are only available online through the A2O portal. You will only see scholarships for which you meet the basic eligibility requirements.
IMPORTANT! Please read each scholarship application carefully to make sure you meet ALL of the specific criteria required for each scholarship before applying. Criteria used to determine eligibility includes, but is not limited to: GPA, class standing, academic program and campus involvement. If you do not see a particular scholarship, you do not meet one or more of the basic eligibility requirements (refer to our FAQs at https://ucfalumni.com/students/scholarshipfaq.
Scholarships Available:
– Charles N. & Frances Millican Scholarship – senior serving in a leadership role
– Jack & Monica Thorsen Veteran Scholarship – any class standing, served in the U.S. Military
– Phoenix Scholarship – non-traditional student, junior class standing
– St. Onge Family Leadership Endowed Scholarship – undergrad, sophomore or junior class standing serving in a leadership role
– UCF Alumni Fellows Leadership Scholarship – any class standing
– UCF Alumni Legacy Scholarship – undergrad, any class standing, parent/grandparent/legal guardian are UCF graduates
– Amy G. Buchman, '95, Memorial Endowed Scholarship – any class standing, permanent resident of Pinellas/Hillsborough counties in Florida
– College of Business Administration Alumni Chapter Scholarship – junior, senior or graduate student class standing enrolled in the College of Business Administration
– Debbie K. Phillis Space Coast UCF Alumni Chapter Endowed Scholarship – any class standing, permanent resident of Brevard County in Florida
– Dr. William K. Grasty Memorial Scholarship – undergrad, junior or senior in the Nicholson School of Communication
– Lee A. Dumas Memorial Endowed Scholarship – any class standing, permanent resident of Volusia/Flagler counties in Florida
– UCF Regional Alumni Chapter/Club Scholarships:
+Jacksonville UCF Alumni Club Scholarship – any class standing, permanent resident of Duval, Clay, St. Johns or Nassau counties in Florida
+Southeast Florida Knights Scholarship – any class standing, permanent resident of Dade or Broward counties in Florida, preference to those who are incoming freshman
+Tampa Bay Knights Legacy Scholarship – any class standing, permanent resident of the Tampa Bay Area, preference to those whose parent/grandparent/legal guardian are UCF graduates
There are also scholarships available for Study Abroad. Check the A2O listings for information on scholarship opportunities.
Award recipients will be recognized at the 26th Annual Joseph C. Andrews Mentoring Celebration to be held on Monday, February 3, 2020, at 8:00 a.m. in the Student Union, Pegasus Ballroom.
External Scholarship Opportunities
2020 CFHLA HOSPITALITY SCHOLARSHIP APPLICATION
NOTE:
Due to the Coronavirus, CFHLA is extending the original deadline to now accept applications through April 10, 2020
The application is now open for the 2020 CFHLA Hospitality Student Scholarship Program – for graduating high school seniors AND current Central Florida Hospitality program college students.
This application can be found here: https://cfhla.submittable.com/submit/158319/2020-hospitality-student-scholarship-high-school-and-college-students
OR on the CFHLA Website: https://www.cfhla.org/hospitality-scholarships
CFHLA APPLICATIONS ARE DUE FRIDAY, APRIL 10, 2020
The NetJets Scholarship is funding 10 scholarships for $10, 000 each for students in these programs. Applications are due by March 31, 2020.
Hospitality Schools
Cornell University
Michigan State University
Penn State University
The Ohio State University
University of Central Florida

Candidates must have a minimum 3.5 grade point average (GPA).
Candidates must attend full-time.
Candidates must have the ability work and reside in the United States.
Candidates must have no criminal record.
NetJets is the leader in private aviation; their company mission is "To enhance the life of each owner, one exceptional travel experience at a time." The NetJets Scholarship was designed to reinforce a love of business aviation and hospitality, reward academic merit and exemplary character, as well as inspire students to consider an exciting and rewarding career with NetJets.
Apply online: https://cfprograms.smapply.io/prog/netjetsschol/ . The deadline is March 31, 2020, and we are happy to answer any questions you may have. Just email scholarshipmanager@columbusfoundation.org or call 614/251-4000.
The  FVMA – Florida Venue Managers Association (formerly the Florida Facility Managers Association) has released their scholarship opportunities.  Apply at fvmaonline.com.  Applications are due April 26, 2020.  If you have questions email admin@ffmaonline.com or call 386.679.8402.   You can find more information about the scholarship HERE.  It is open to students  in the disciplines of:
Sports Administration
Arts Administration
Hospitality Administration
Event/Facility Management
And other related fields
NRAEF Scholarships are now open. Students may apply for scholarships ranging from $2,500 to $10,000. Visit Choose.Restaurants.org by March 15, 2020 to apply. Applications will be reviewed April-May. Scholarship award notifications will be made in June 2020.
Gilman-McCain Scholarship for Undergraduate Children of Active Duty Service Members:  continuing to accept applications. Learn more and apply at www.gilmanscholarships.org

NEWH offers numerous scholarships for hospitality and tourism students. Please check the website. https://newh.org/available-scholarships/ for more information. Deadlines vary. Also check the NEWH Chapter scholarships. The Sunshine Chapter here is Florida offers a scholarship: https://newh.org/chapter-scholarships/
Choose Restaurants: https://chooserestaurants.org/Programs-and-Scholarships/Undergraduate-Scholarships
Undergraduate Student Scholarship opportunity – $2500-$10,000. All scholarship applicants must be:

A citizen or lawful permanent resident of the United States of America and its territories.
Enrolled or accepted as a full time or substantial part-time student at an accredited post-secondary institution, college, or university for the upcoming academic year
Majoring in a restaurant or foodservice-related program
Plan to be enrolled for at least two consecutive terms
Unrelated to any employees or family members of the National Restaurant Association, National Restaurant Association Educational Foundation, any state restaurant association
A career in tennis has never been easier to achieve than with a Professional Tennis Management (PTM) track through the Hospitality Management degree at Rosen College.  There are grants and scholarships available for PTM students through the USTA Foundation at www.ustafoundation.com  and click on the grants and scholarships tab at the top of the page. Additional questions, please contact Marc.gelina@ucf.edu Associate Director PTM, Rosen College.