Around the Globe in 16 Years
Deborah Weissberg's communications class had a rare opportunity  in early September 2018 to hear from Somen Debnath when he visited the campus of Rosen College. Mr. Debnath is traveling around the globe via bicycle to bring awareness to HIV and Aids. He began his travels in 2004 from the village of Basanti, which is located in Sundarbans, West Bengal.  During his time on the road, Debnath has also delivered seminars on Indian culture, spent time living with remote tribes in Africa and been taken hostage by the Taliban, and slept under a tent in -35 degree temperatures. His journey has taken him to several continents including Africa, Europe, Russia, Central and South America, Greenland, and even the North Pole.  He can recite the name of every country he has visited, in the order he has visited.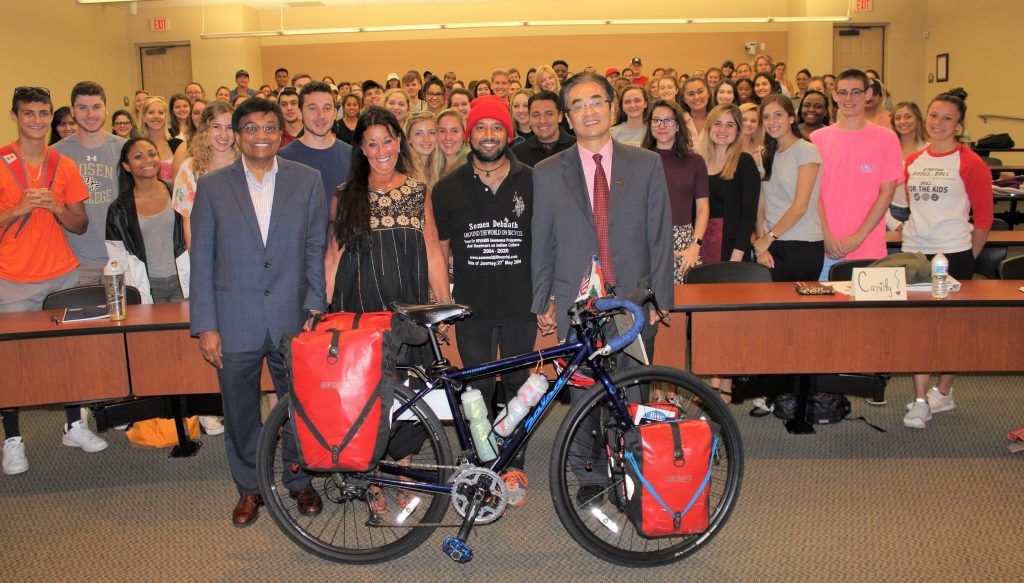 Debnath plans to complete his world tour in  2020. By that time, he plans to cover 191 countries and to have traveled 200,000 km, reaching approximately 20 million people. Currently, Debnath has journeyed to 146 countries and has traveled 150,000 km. In his travels, Debnath has visited several NGOs, schools, colleges, universities, and numerous restaurants. He has been honored to meet 130 Indian HC/Ambassadors, 6 Reyes, 38 Presidents, 65 Prime Ministers, and almost 400 Ministers and government officials from different clubs in different fields. Debnath has been featured in multiple nationwide televised interviews, articles written by established newspapers such as The Hindu and Indian Express Newspaper, and hosts his own website where he keeps up-to-date information on his travels. Rosen College was honored to have Debnath visit our campus while in the United States.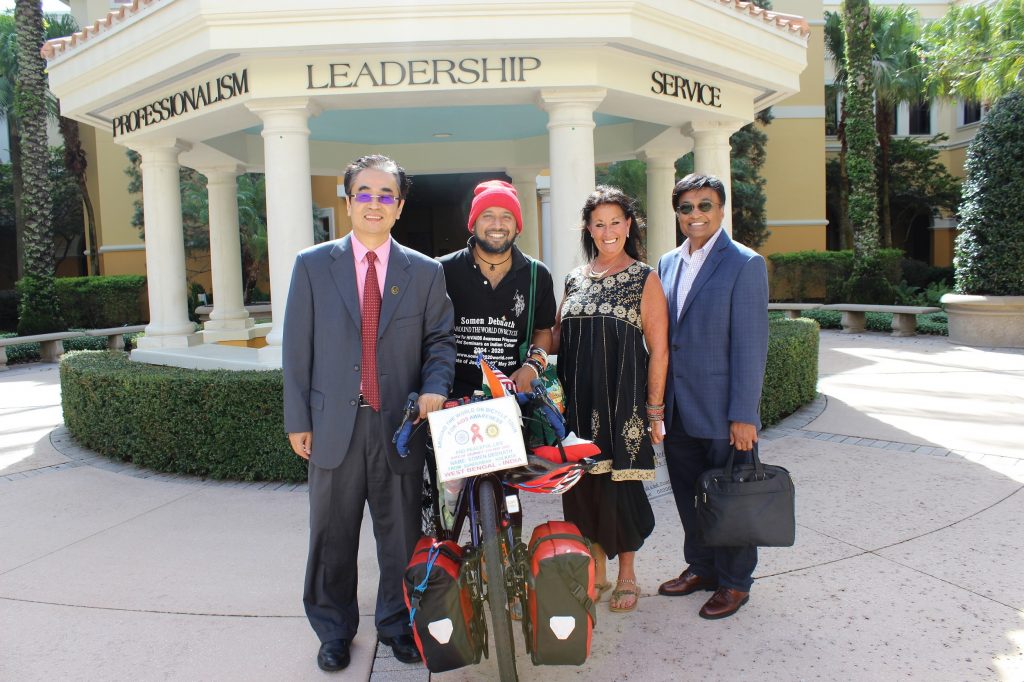 To learn more about Somen Debnath please visit his website http://www.somen2020world.com/
###
–Joseph Sardone, PR Intern