UCF Rosen College honors Rosen College Founding Dean at The Pineapple Ball®
Abraham Pizam, Ph.D., honored for 35 years of service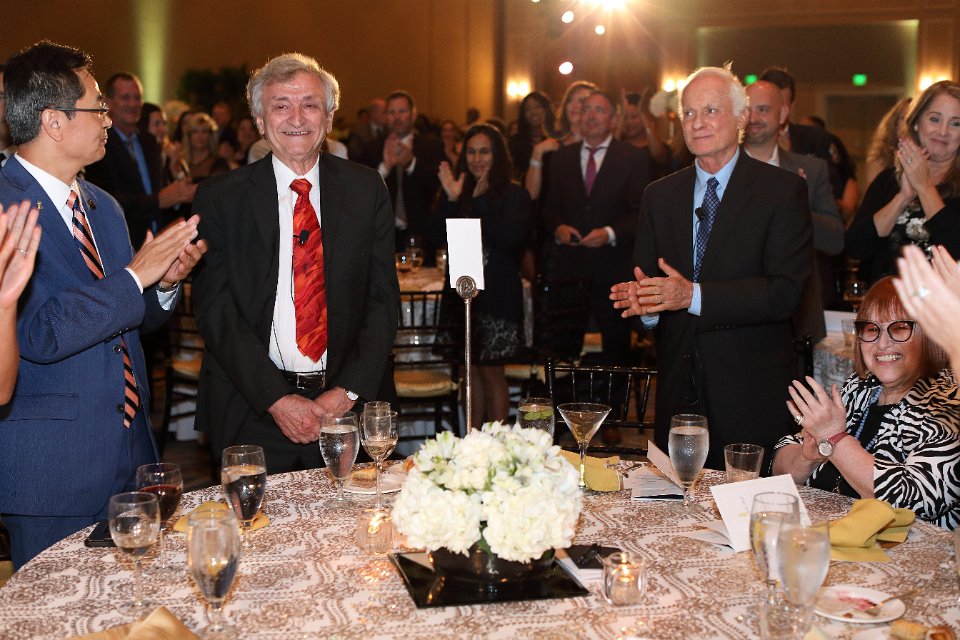 Thunderous applause was heard in the Panzacola Ballroom at Rosen Shingle Creek on November 3, 2018, as the audience rose to its feet when UCF Rosen College of Hospitality Management honored its founding dean Dr. Abraham Pizam during his induction into The Central Florida Hospitality Hall of Fame® at The Pineapple Ball®. It was an evening filled with sentimental reminiscing about Pizam's life and career, and his drive to be a top academic in the world of hospitality.
Pizam stepped down as dean of Rosen College of Hospitality Management at the end of July, to take a one-year sabbatical prior to his anticipated return to faculty in late 2019. The ceremony at The Pineapple Ball® to honor him highlighted his many years, 35 to be exact, as a member of UCF's faculty, his tenure as dean, and his contributions to the hospitality industry. Videos and thank you messages from students, faculty, staff, alumni and industry partners recounted Pizam's life and career.  Among the honored guests paying tribute to Pizam was Harris Rosen, the namesake of the Rosen College, and one of the college's major donors. Rosen and Pizam have been friends for many years and it was only fitting that Rosen presented Pizam with a crystal pineapple to mark his induction into the Central Florida Hospitality Hall of Fame®.
The evening kicked off with a reception with a "nightclub-like" atmosphere in the foyer adjacent to the Panzacola Ballroom. The dinner selections, during the main event featured some of Pizam's favorite foods, including butter poached lobster, fried green tomato caprese salad, filet of salmon en croute paired with filet mignon and an eclectic dessert presentation.
Pizam was Dean at UCF Rosen College of Hospitality Management and is the Linda Chapin Eminent Scholar Chair in Tourism Management. Pizam is widely known in the field of Hospitality and Tourism Management and has conducted research projects, lectured, and served as a consultant in more than 30 countries. He has held various academic positions, in the U.S.A, U.K., France, Austria, Australia, New-Zealand, Singapore, Israel and Switzerland, has authored more than 160 scientific publications and ten books. He is also the Editor-in-Chief of the International Journal of Hospitality Management and serves on the editorial boards of 20 academic journals.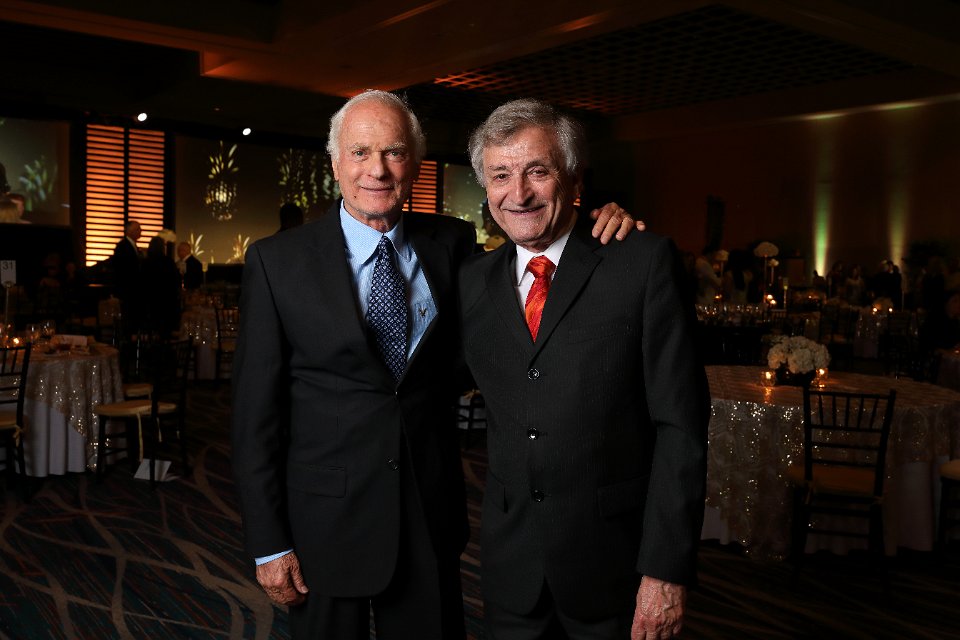 The Pineapple Ball® is an annual event to benefit academic initiatives and student scholarships at Rosen College, thanks to the generous support of hospitality industry partners.
Photos from The Pineapple Ball® 2018 can be found HERE!