A Celebration Brunch for Fall 2018 Commencement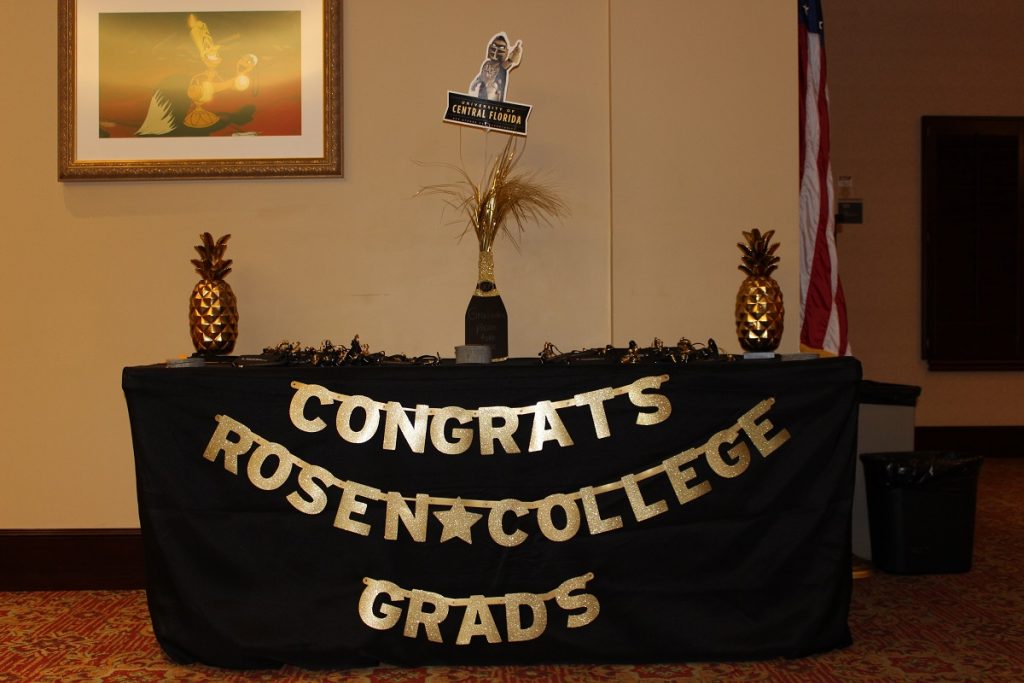 A chance to start the celebration early and an invitation to a delicious brunch, brought about half of Rosen College of Hospitality Management's fall graduates to a pre-commencement brunch on Saturday, December 15, 2018.  With commencement starting at 2:30 p.m. on the main campus in the CFE Arena, the 9:30 a.m. brunch gave the future AlumKnights an opportunity to take photos on campus, share a meal with their loved ones and hear a word of encouragement from Dean Youcheng Wang.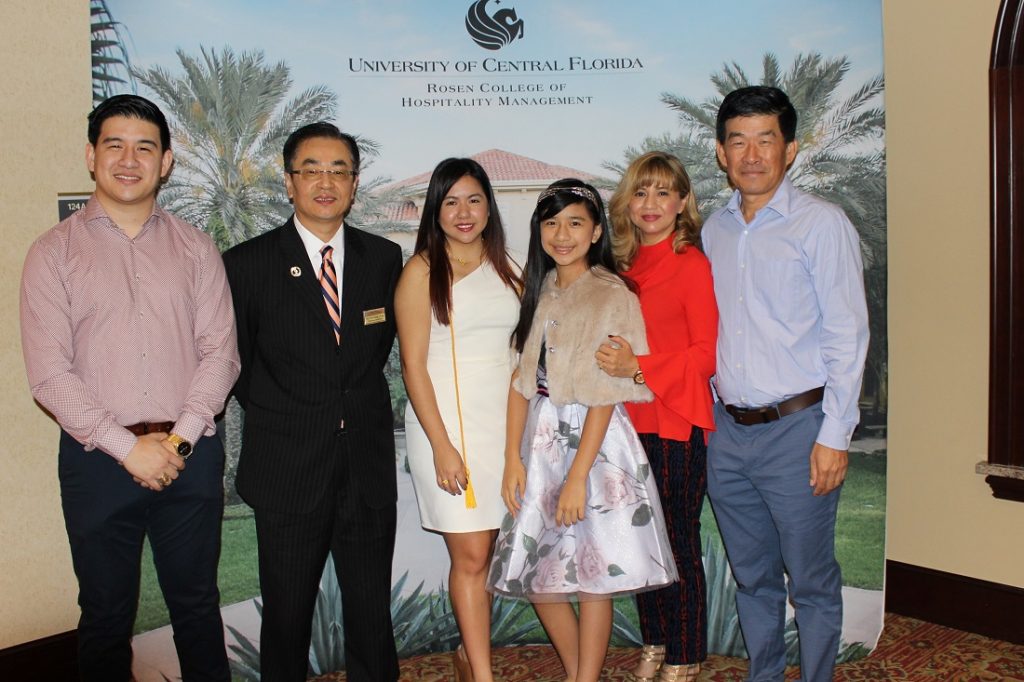 Just over 300 undergraduates received their degrees and 30 Masters degrees were awarded. Another 20 students completed certificate programs.  Rosen College is very proud of the fact that 97 percent of its graduates have jobs upon completion of their degree programs.  Say welcome everybody! Here come the future leaders of the hospitality industry!
You can see all the photos from the pre-commencement brunch on the Rosen College Facebook page.