An Invitation to Create Food Magic with Legends
UPDATE: The Third Annual Legends, Mentors & Friends on March 10, 2019, went off tastefully under the warm Florida sun.  Our kitchen labs were used to prep for the event the day prior. At the dinner, Chef Jennifer Hostetter, an adjunct instructor here at Rosen College, presented guests with  hand-passed appetizers including stuffed grape leaves with carmelized onion, preserved Meyer lemon, herbs, pine nuts and tzatziki; parmesan scallion biscuits with Tasso ham, pickled radish, local orange honey marmalade and micro greens; and a Lake Meadow deviled egg with Harissa, pickled onion, herbs, cumin and pepita dukkah. Thank you Heather McPherson and Chef Kathleen Blake of The Rusty Spoon, for the invitation to participate in this celebrated James Beard event.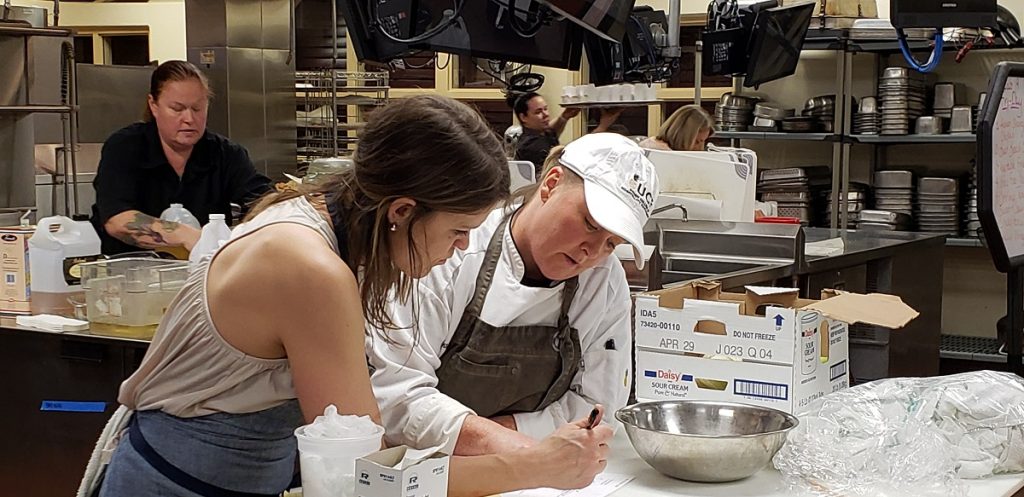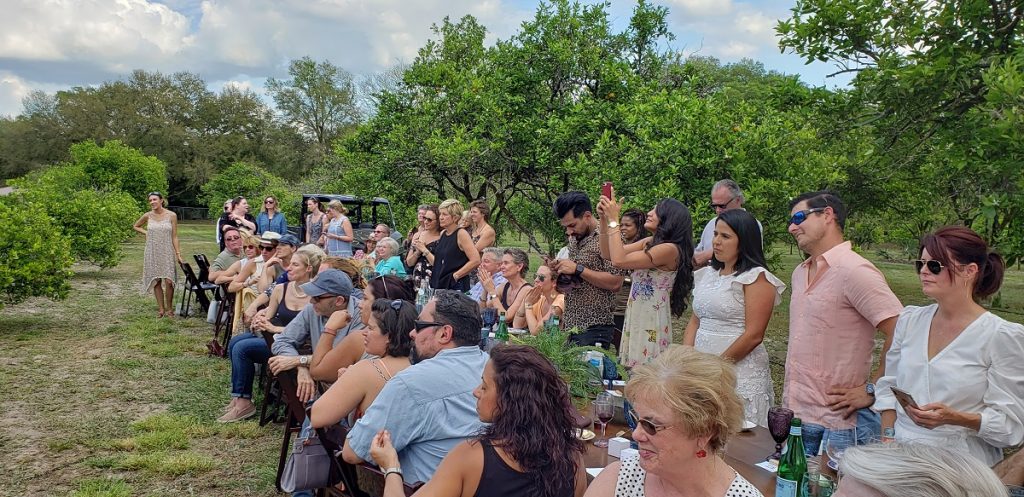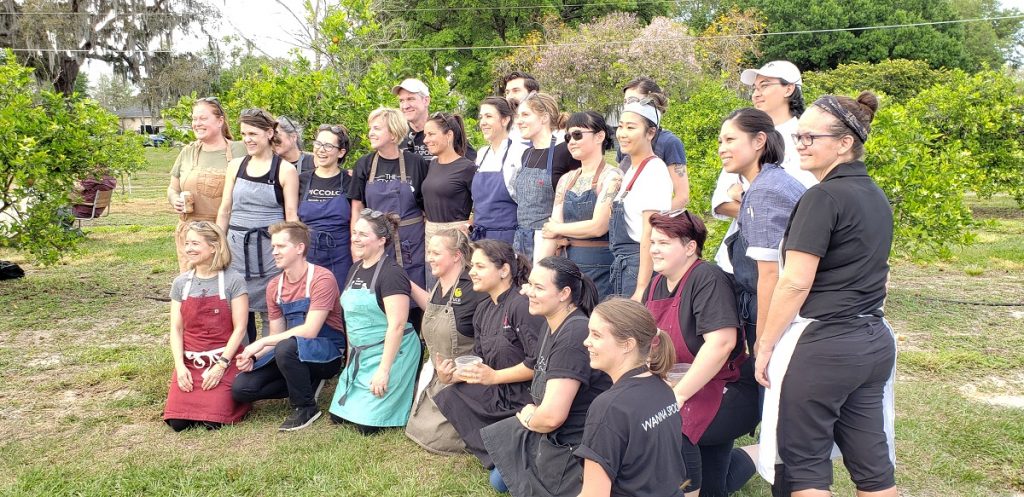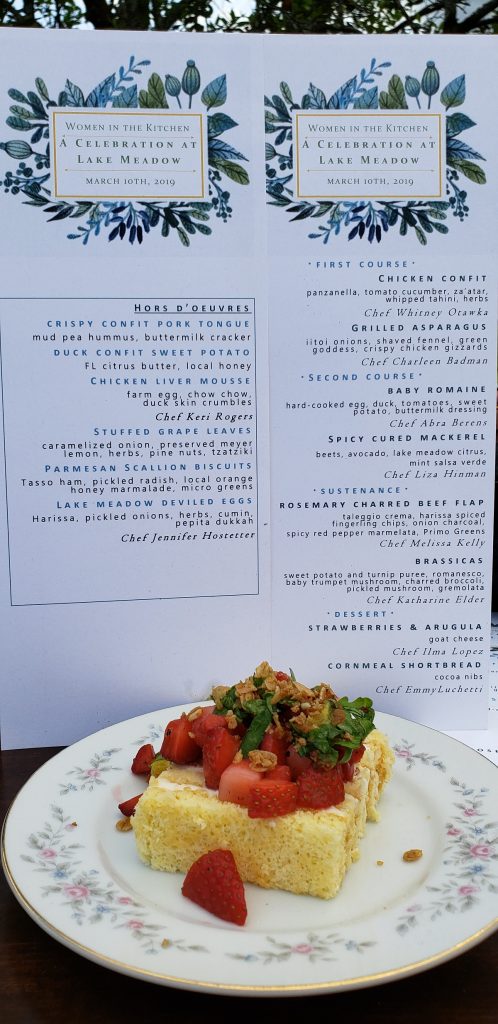 Rosen College will be an integral part of The Third Annual Legends, Mentors & Friends on March 10, 2019,  at Lake Meadow Farm in Ocoee. We received an invitation through long-time foodie Heather McPherson on behalf of Chef Kathleen Blake and The Rusty Spoon, host of the event, to have one our female chefs participate. They also asked for the celebrated James Beard chefs to use our kitchen labs the day before to prep.  Of course we said yes.
Our participant, Chef Jennifer Hostetter, an adjunct instructor, with 20 years experience in the food industry, who holds a Master's degree in Food Culture and Communications from the University of Gastronomic Sciences in Colorno, Italy; a B.A. in History from Covenant College on Lookout Mountain, Georgia; and an A.S. in Culinary Arts from Johnson and Wales University in Charleston, South Carolina. She is a member of the Association for the Study of Food and Society (ASFS), an academic organization committed to interdisciplinary scholarship in food studies.  Chef Hostetter will prepare a passed appetizer for the event. The Third Annual Legends, Mentors & Friends celebrates and supports the James Beard Foundation's work in advancing women in the culinary industry. It is a seated four-course dinner that takes place on the beautiful grounds of Lake Meadow Naturals farm and will feature food from James Beard Foundation Award-winning women chefs and restaurateurs from across the country. This event benefits JBF's Women's Leadership Programs.
Chef Hostetter joined the Rosen College of Hospitality Management as an Adjunct Instructor in January 2018. She currently teaches Techniques of Food Production. Ms. Hostetter has 20 years of experience in the food industry, where she has served in numerous capacities, both in and out of the kitchen. She honed her cooking skills working in various fine-dining restaurant and catering kitchens in Charleston, South Carolina; St. Louis, Missouri; and Chattanooga, Tennessee. Ms. Hostetter served as a Food Editor and Manager of Recipe Development for a large multi-national Marketing Corporation in the supermarket industry. She also worked as a Research and Development Consultant for Tavistock Restaurants. Ms. Hostetter has published articles for a variety of academic, marketing and lifestyle publications on topics such as Food Ethics, Food and Punishment, Food Culture and Cuisine, and more. She currently runs her own Catering and Personal Chef Business, and she teaches cooking classes at Harry P. Leu Gardens in Orlando, Florida.
Tickets for the Legends, Mentors & Friends Dinner at Lake Meadow Farm in Ocoee on March 10, 2019 can be purchased HERE!  Tickets are $150 per person. Happy eating.