Rosen College, embraced the national Take Your Daughter and Sons to Work Day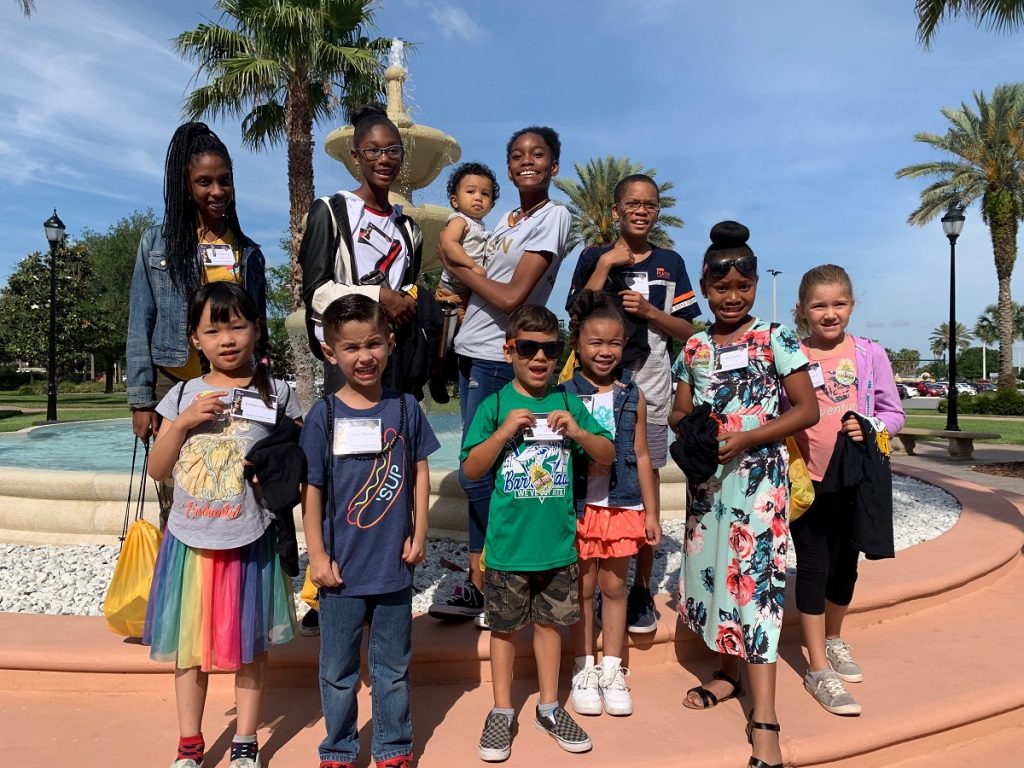 UCF Rosen College of Hospitality Management hosted its third annual Take Our Daughters and Sons to Work Day  on Thursday, April 25, 2019. Children from age 18 months   to mid teens began the day with a continental breakfast in the Disney Dining Room. The meal was prepared by Rosen College Event staff and while they ate the kids were welcomed to campus by Dr. Robertico Croes, Associate Dean of Administration and Finance. 
After introductions and breakfast the group walked over to the Rosen College apartments, the on-campus housing for students, where Emily, a housing staff member, was waiting and prepared to take the kids on a tour of student housing. The group entered Knightro's apartment,  and they were so excited many asked "Does Knightro really lives here?" Emily, answered, " Yes, on occasion but, he's not here today, so you all get to see his room."  For those of you who don't know Knightro is UCF's mascot, a fixture at sports and fun events around the university and Central Florida. After leaving the apartments, the group returned to the Disney Dining Room for a painting session hosted by JoEllen Stock, adminsitrative assistant to the associate deans of the college. Each child received their own canvas and they created a work of art. 
Deputy Smith-Herron from Orange County Sheriff's Office was next on the agenda. The Deputy Sheriff talked with the children about, stranger danger, safety, how to protect yourself and the different type of jobs the sheriff's office is responsible for. The children definitely enjoyed meeting the law enforcement office; they were very engaged in the presentation, asking and answering several questions.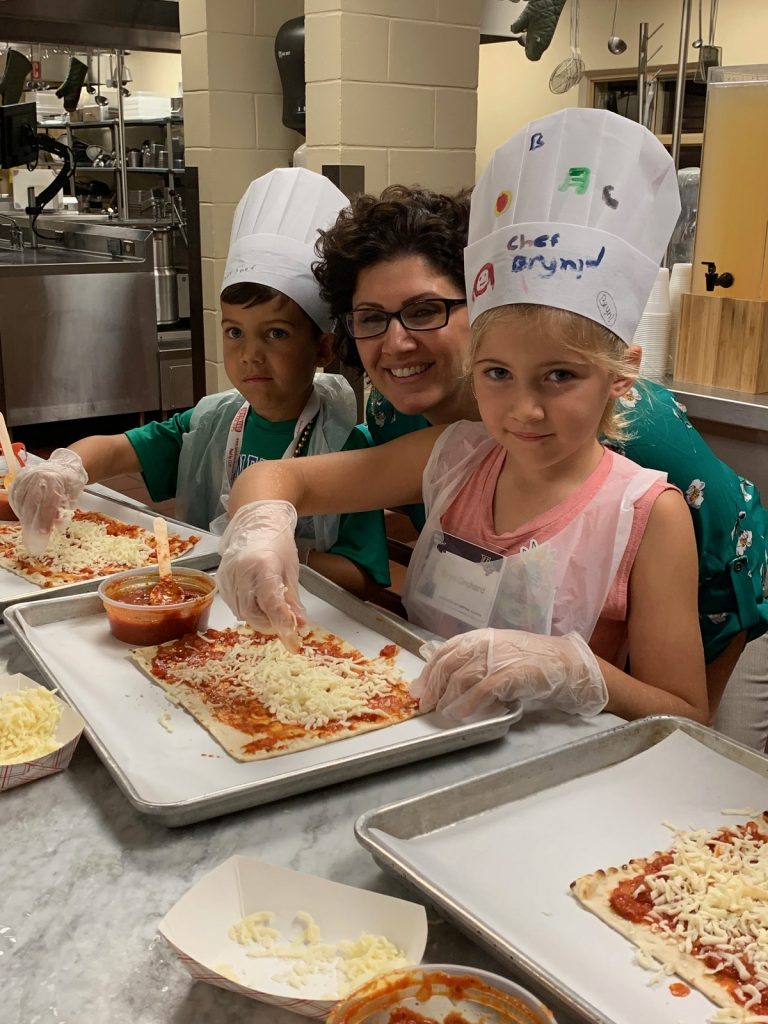 To round out the day, the kids headed into the kitchen lab, this is where Rosen College students take classes in foodservice and restaurant management. Joel Perez, culinary assistant who helps teach the classes set up stations for the children for each of them to make their own pizza, and ice cream sandwich. They were excited to create their own tasty lunch.  Our thanks to everyone who participated in 2019 Take our Daughters and Sons to Work Day. This was a memorable event for the kids who were able to spend half a day on a college campus. To see more photos from the day, visit the Rosen College Facebook page.