Dean's Star Award Presented to Student Advisor Vanessa Gonzalez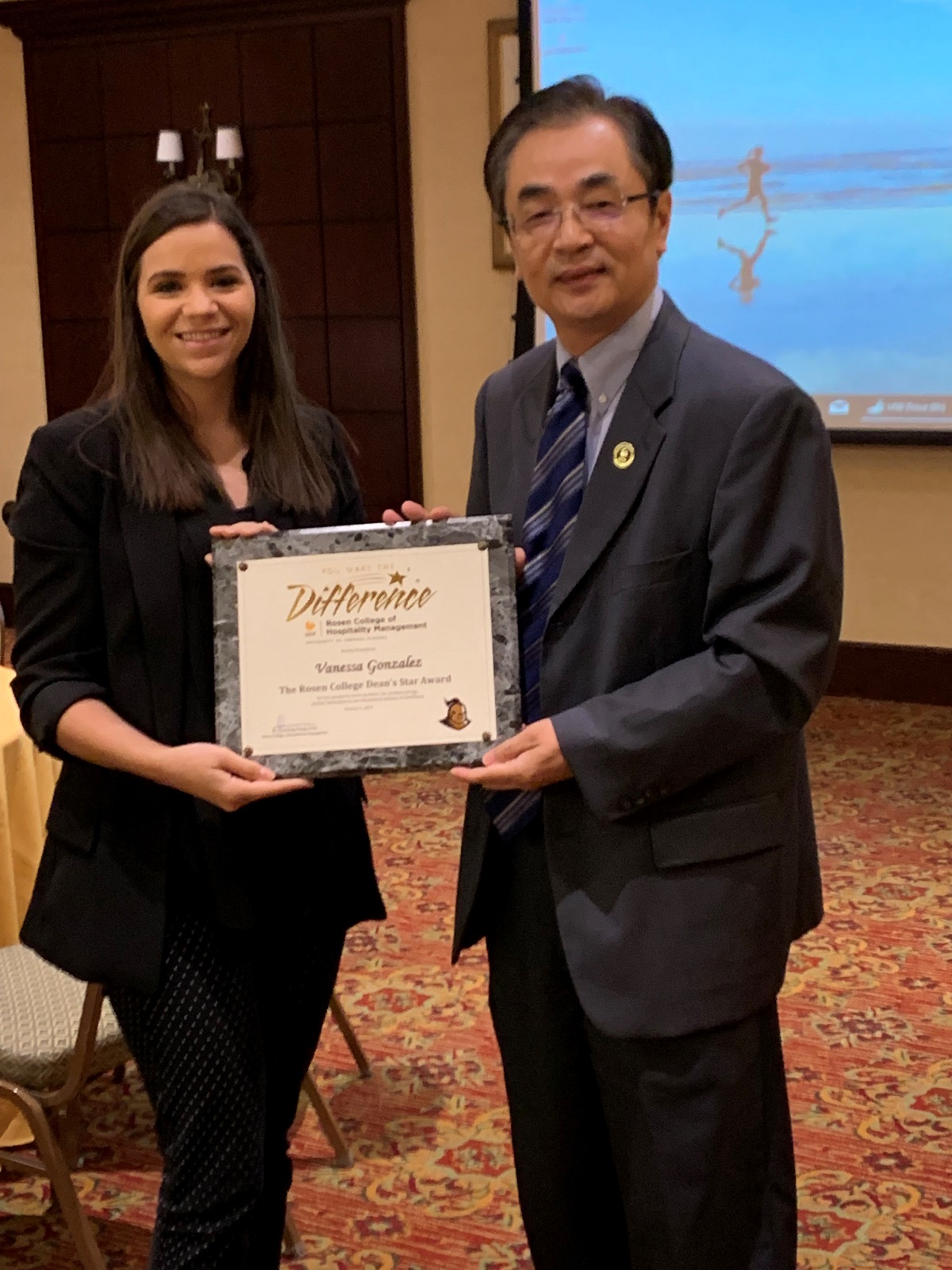 UCF two-time graduate Vanessa Gonzalez, a student advisor and the staff lead for the Rosen College Leadership Council (RCLC) received the Dean's Star Award for October 2019.  This is what was said about her at the awards presentation at the Faculty meeting on October 4, 2019. Congratulations Vanessa!:
"Vanessa Gonzalez embodies the three qualities of professionalism, service orientation and going beyond the call of duty for the Rosen College.  She has a tremendous work ethic, leading her to be promoted from an OPS role to a full-time position. 
In Vanessa's  first year, she accepted the responsibility of coordinating all efforts of the Rosen College Leadership Council Dean's Ambassador Program, successfully facilitated the annual Admitted Student Welcome Event, assisted with the initiation of Rosen College's Pegasus Path program and served as the college's representative at a variety of recruitment and student events. 
Vanessa has continued to take on additional tasks and always goes above and beyond with their job duties. Recently this individual assisted with co-creating the Rosen College Undergraduate Advising WebCourse page, as she had the idea to give students access to helpful resources on a platform that is already very familiar to them. Another effort this individual took on was creating an RCHM New Advisor Training Guide to help ease the onboarding and training process of new advisors joining our team." 
Vanessa will add another UCF degree to her resume in a few years. She started her doctorate degree, an edD in Educational Leadership, Higher Education Track, this fall.