Dean's Star Award Presented to IT Director Fred Okumu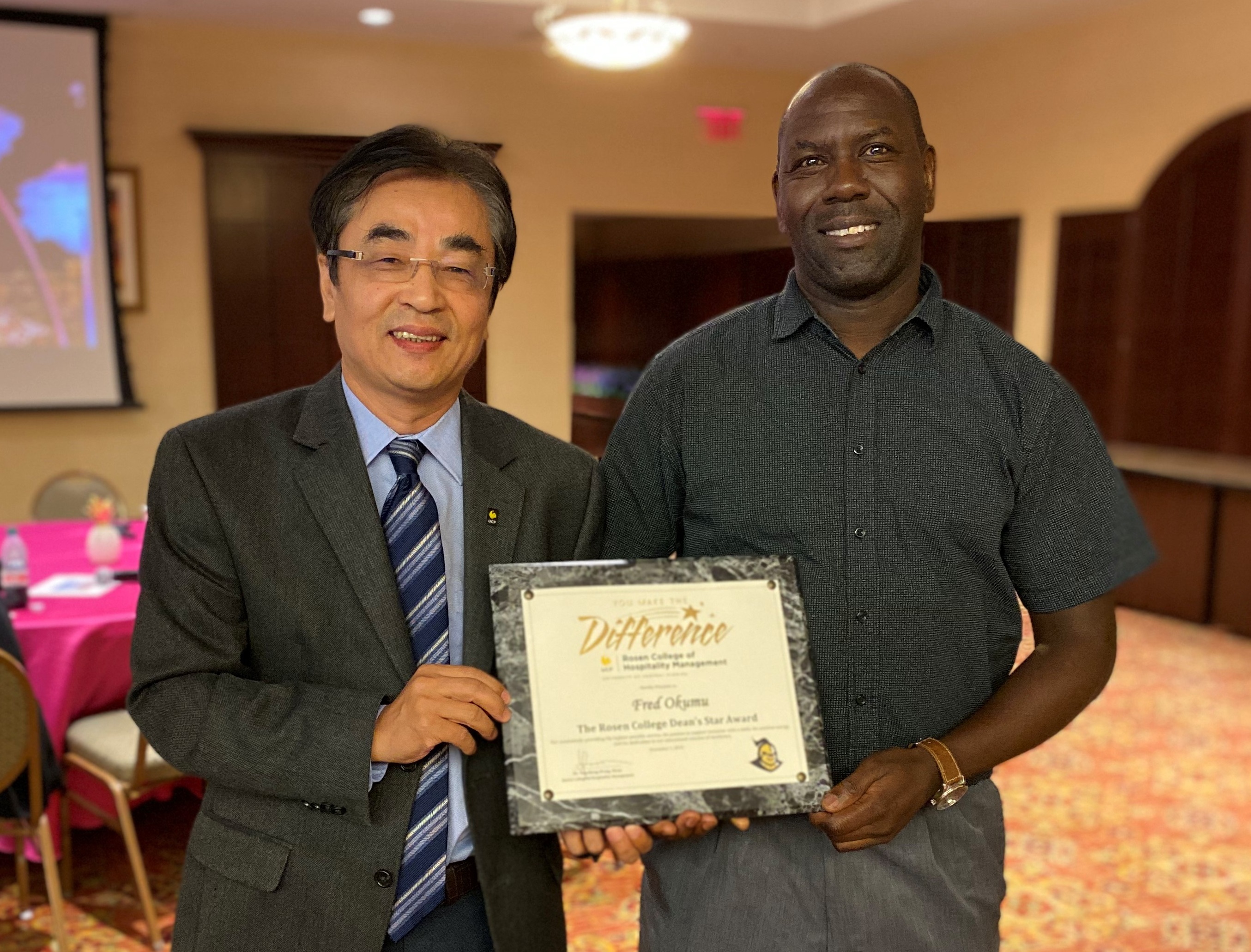 IT Director Fred Okumu , an almost decade-long staff member at UCF Rosen College, received the Dean's Star Award for November 2019. Here is what was said about Fred:
"November's Dean Star Award recipient has been with us for many years. He has faithfully supported our faculty, our staff, and our students through many changes in an industry that never stops changing. He sets a high bar for many of us as he embodies the spirit of hospitality. His international flare adds to our blended culture at Rosen College.
His positivity is contagious and you will never see him without a smile, and without time to hear how your day is really going. His warm smile automatically tells you that he's going to fix the problem – regardless how big or small. Even if something is out of his control, he always aims to serve us as best as possible.
He is always a "team" player. Even if everything might be "falling apart", he stops what he is doing to help anyone in need. Regulars to the faculty/staff break room know he drops in with treats of all kinds that could make the difference in how your day ends up after all. In a world where we expect it all in an instant, in a click, he makes sure to keep the Rosen College happily clicking away. I am pleased to present the Dean's Star Award to our tech ranger – Fred Okumu."
Congratulations Fred!