Almost A Quarter Million Dollars in Scholarships Awarded
Excitement and applause were in the air in the Darden Auditorium on November 12, 2019, at UCF Rosen College of Hospitality Management as more than 100 students were awarded a total of $241,700 in scholarships to further their education.  Family, friends, faculty and staff were in attendance at the ceremony, along with donors and industry partners such as Bloomin' Brands, First Watch, IAAPA, LMG/Entertainment Technology Partners, and  ever-generous college benefactor Harris Rosen who spoke to the students about achieving their goals and presented scholarships.
Individual scholarship amounts ranged from $1,000 to $12,500. Scholarships are distributed over two semesters, half for the current or fall semester, and the other half for the spring semester. A reception in the Disney Dining Room followed the scholarship award ceremony. We congratulate all of the students and thank our generous donors and partners for their support.
A complete list of scholarships and recipients is below. A photo gallery from the scholarship awards ceremony is on Facebook.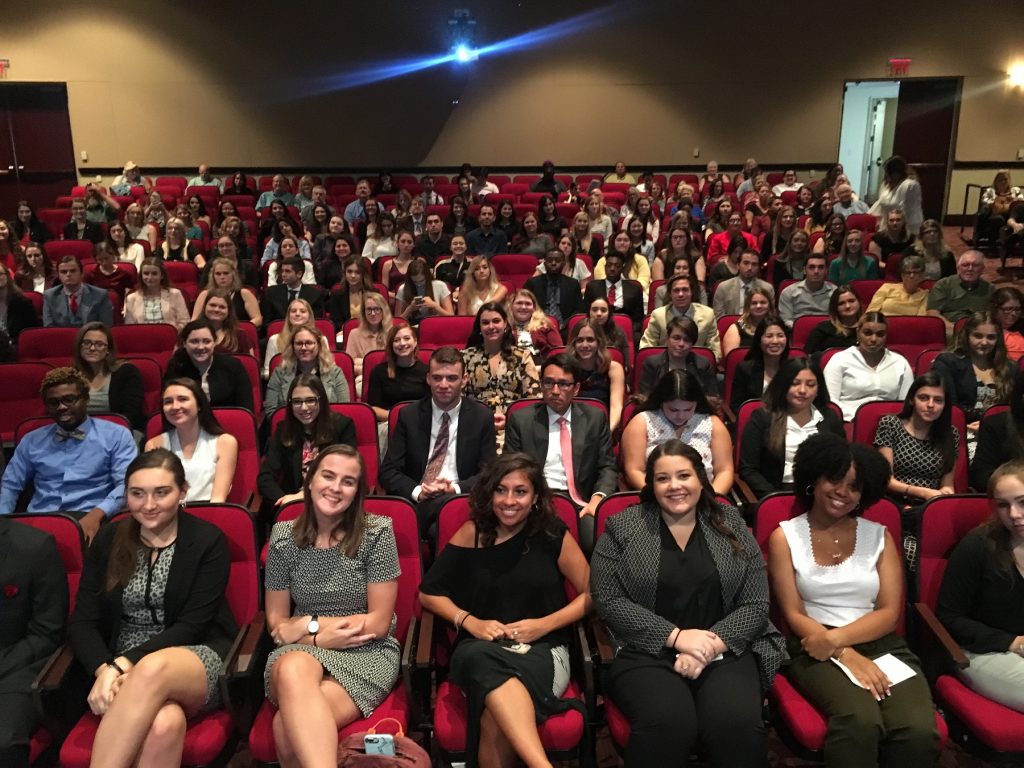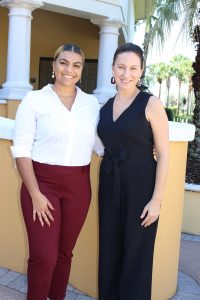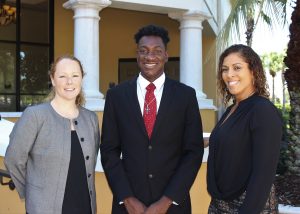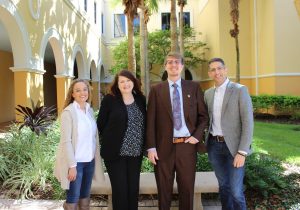 The First Watch Restaurants Scholarship
o Gabriella Vassall
The Bloomin' Brands Scholarship
o   William Adderly
The LMG Entertainment Technology Scholarship
o Aidan Finnegan
o Ashleigh Newsome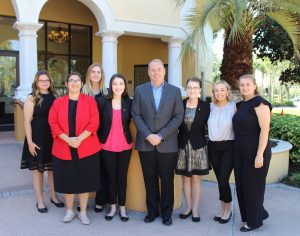 The IAAPA Foundation Scholarship
o Alexis Amodio
o Francesca Burri
o Megan Gannon
o Chloe John
o Katherine Logue
o Sylvia Ludwick
o Celia Roulet
The Harris Rosen Grenada Scholarship
o Jaydelle Celestine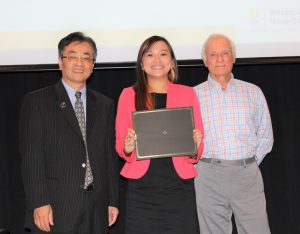 The Harris Rosen Hospitality Management Scholarship
o Micah Alcocer
o Samuel Baccoli
o Danielle Bellettiere
o Alexandra Cizek
o Alessandra Conte
o Kathryn Davis
o Adys Elejalde
o Destiny Garcia
o Madison Hollifield
o Edwin Leger
o Joy Lisi
o Lauren Mandras
o Sean McGinty
o Marcos Medeiros
o Kiara Miranda Berrios
o Mariella Montoya
o Samantha Moroney
o Glendour Moyo
o Hannah Patterson
o Mackenzie Poor
o Rachel Reisfield
o Kateryna Serhiyenko
o Kari Shankle
o Renee Smith
o Jessica Stewart
o Laura Thomas
o Samantha Tiernan
o Emileen Torquemada
o Sasha Torres Del Amo
o Ngan Tran
o Gabriella Vassall
o Samantha Ward
o Demi Webb
o Karin Wu
o Maria Yim
The Harris Rosen First Time in College (FTIC) Scholarship
o Alexander Berg
o Alix Rittenberg
o Ann Borchelt
o Ashley Struble
o Bria Howell
o Calista Newman
o Emma Cahill
o Isabella Brutch
o Jacob Hart
o Jenna Skillinge
o Jordan Konopelski
o Kathy Li
o Kayla Mikula
o Lucas Gorlin-Tarbell
o Olivia Shannon
o Paige Fontana
o Paul Galletta
o Serena Nichols
o Shelby Neal
o Taylor Sachs
The Bob Snow Roast & Toast Scholarship
o   Nicole Grullon
The Pineapple Ball – Abe Pizam Scholarship
o Tania Imani
o Heather O'Mahoney
o Samantha Puleo
o Imani Roberts
o Samantha Salomon
The Bloomin' Brands Scholarship
o William Adderly
The Bob Snow Roast & Toast Scholarship
o Nicole Grullon
The David Benjamin Schaefer Memorial Scholarship
o Maxwell Elam
o Michael Passi
The Dr. Frank Juge Study Abroad Scholarship
o Sasha Torres Del Amo
The Etta Jean & Dr. Frank Juge Graduate Scholarship
o Rosa Gabriela Lelo De Larrea Chico
The Florida Restaurant & Lodging Association Scholarship
o Alanis Rodriguez Rivera
The Gary C. Sain Memorial Scholarship
o Karyn DeVito
o Rebecca Doman
o Melanie Malczewski
o Kathryn Palmer
The Hilton Grand Vacation Scholarship
o Nicole Martinez
The Langford Family Scholarship
o Shannon Barry
o Anisia Dwifitrilia
o Katrina Palenzuela
o Amandha Perez-Luis
o Justin Russo
o Samantha St. Arnold
The Pay It Forward Scholarship
o Cristina Llave
The Pinnacle Vodka Scholarship
o Louis Esposito
The Sysco Central Florida Scholarship
o Juliana De Sena
The W.A. Pop Reddick Hospitality Management Scholarship
o Fabiola Bonilla-Rovera
The Rosen College Housing Scholarship
o Ashley Abner
o Kacy Cartwright
o Julia Carvalho
o Gabriella Deleon
o Sophie Goldstein
o Megan Green
o Kimberly Hodges
o Ashley Johnson
o SaraLouis Jones
o Kayla Kelly
o Lucy Kernodle
o Emily Kushner
o Catherine Lawson
o Faith Lee
o Chloe Lomelli
o Laura Meat
o Taya Miller
o Anthony Passi
o Vitor Salgado
o Emma Stovall
o Emily Tracewell
o Alyssa Yokajaya
o Oleksandra Zholdakova