Assistant Professor with a Big Heart Honored with March 2020 Dean's Star Award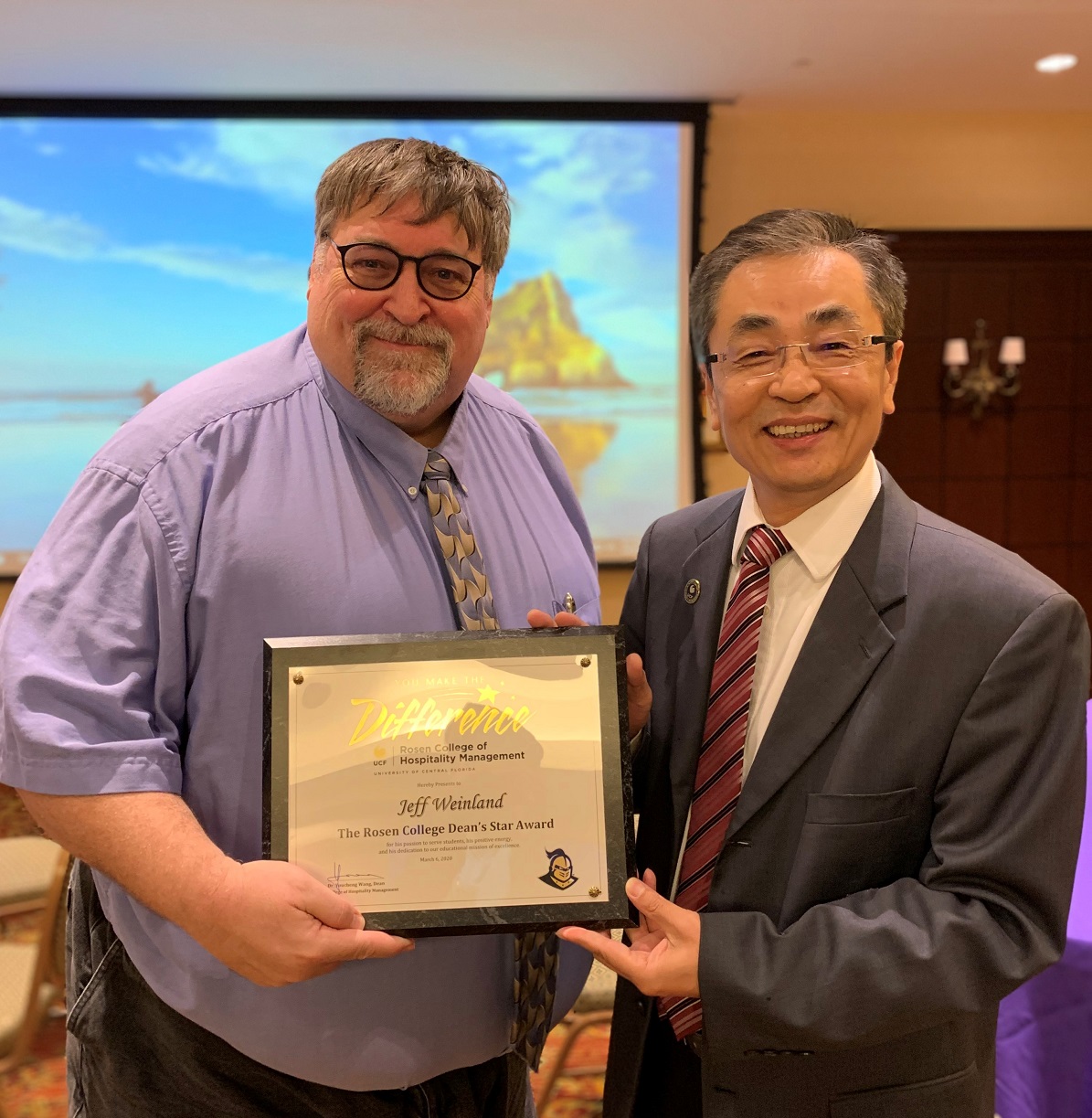 Congratulations to Dr. Jeffrey Weinland the recipient of the March 2020 Dean's Star Award! Selected monthly,  this award  recognizes faculty and staff who go above and beyond to get the job done.  Here is what was said about Dr. Weinland in his "guess who" description:
"The March Dean's Star Award is granted to a very special colleague of ours, who has always served the college well, many times by surprise as he tends to do a lot of good deeds under the table. On a number of occasions, this friend of ours accomplished feats when nobody else was able to. This friend provides amazing support and has made many courses and projects possible on the academic side. You would not be surprised by a gentle smile and a helping hand from this individual anytime when there is a need. 
Beyond his academic responsibilities, this friend of ours is a mystery shopper and a private investigator, so if you have any interesting thoughts/things that you want to dig to the bottom of, you have a great choice here. This friend of ours is a public notary and a licensed realtor, so if you happen to have those needs, you know who to call. Last but not least, this friend of ours  is probably best known to have a big, big heart and a very, very large computer display, which we would call a TV. He is usually seen moving around in a big truck."
To learn more about Dr. Jeff Weinland visit his faculty directory webpage.