Get Connected. We are Here to Help You!
Are you prepared for the real world? Career Services can help you gain the career readiness skills needed to start your career. We offer self-assessment instruments, print and online resources for career research, resume and cover letter assistance, interview coaching and networking advice.
Postponing in-person activities with students
Out of an abundance of caution, all in-person workshops and events sponsored by Career Services will be postponed until further notice. All events and employer engagements will be held virtually at this time. Additionally, you can schedule virtual meetings with career counselors through Handshake's appointment scheduling tool.
UCF is continuing communication, coordination and planning using updated guidance from our state and federal health partners. For the latest information, please visit the UCF website, https://ucf.edu/safety/coronavirus.
Stay Connected
During these unprecedented times UCF Career Services is working to provide you a variety of resources virtually with your current needs in mind.
Rosen College specific resources, professional development opportunities and information on Rosen Professional Internships and Rosen Career services can be found in the Rosen Professional Development Hub located in your webcourse dashboard (you are automatically enrolled in this webcourse as a UCF Rosen College student)
Be sure to check out events on Handshake to view upcoming virtual Career Services and Employer led webinars and events.
Visit Career Services website to view links and resources  for exploring majors and careers, resume and interview help, job search sites or applying to graduate school.
Questions, please contact Courtney Pelfrey, Assistant Director of Career Services, UCF Downtown at Courtney.Pelfrey@ucf.edu
Handshake
Handshake is the new way to connect with the career opportunities that matter most to you. With Handshake, students can:
Search job opportunities
Schedule a Career Services appointment
Sign-up for events and interviews
Submit applications and resumes for opportunities
Visit www.csel.ucf.edu for instructions on accessing your account.
Virtual Appointments with Career Services
Not sure what kinds of jobs are available in your major?
Need your resume reviewed?
Upcoming interview got you stressed out?
Applying for internship or career opportunities but not getting a call back?
You can schedule virtual meetings via Zoom with career counselors at the UCF Rosen College and UCF Campus through Handshake to address a number of career development topics!
*Career Services appointments do not cover academic advising or class selection and course schedule planning.
To schedule a virtual appointment with Career Services:
Click the Career Center tab and select Appointments
Click Schedule A New Appointment
Select the category Rosen College of Hospitality Campus- Career Services or Career Services (do not select "Drop-In")
Select the appointment type and pick a date and time- you can check booth locations to find a date/time that works for you*
All appointments will be via Zoom until further notice. You can either use your laptop, app on a phone or dial in.
Appointments can cover:
Major & Career Exploration
Career Counseling
Resume Review
Interview Preparation
LinkedIn Critique
Job and Internship Search Strategies
And more…
Questions, please contact Courtney Pelfrey, Assistant Director of Career Services, UCF Downtown at Courtney.Pelfrey@ucf.edu
Career Guides & Academic Improvement Resources
Jump-start your career planning with our resources: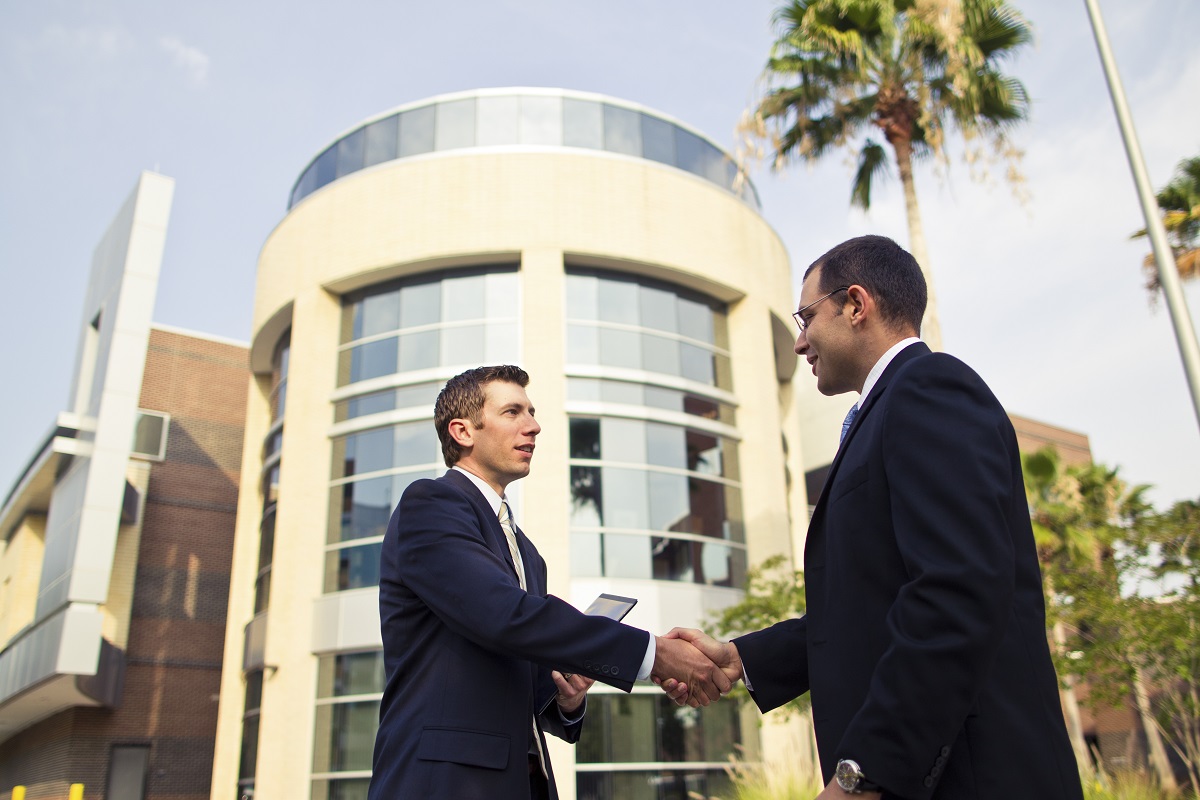 Save the Date: The fall 2020 Career Fair is October 29, 2020, 10 a.m.- 2 p.m.
Career Fair Spring 2020: An International Event concluded on March 5, 2020! Thank you to our industry partners for making this day a success! See the Facebook photo album!
Thank you to all our industry partners and employers who attended Career Fair fall 2019. We were ready to launch our careers and you helped us blast off and set the course to our futures. A photo album from Career Fair is available on the UCF Rosen College Facebook page. Share the memories.
Please uninstall the old Career Fair Plus App and download the new one. This will provide an application that is compatible with all devices to give you access to employers,the career fair map and more.