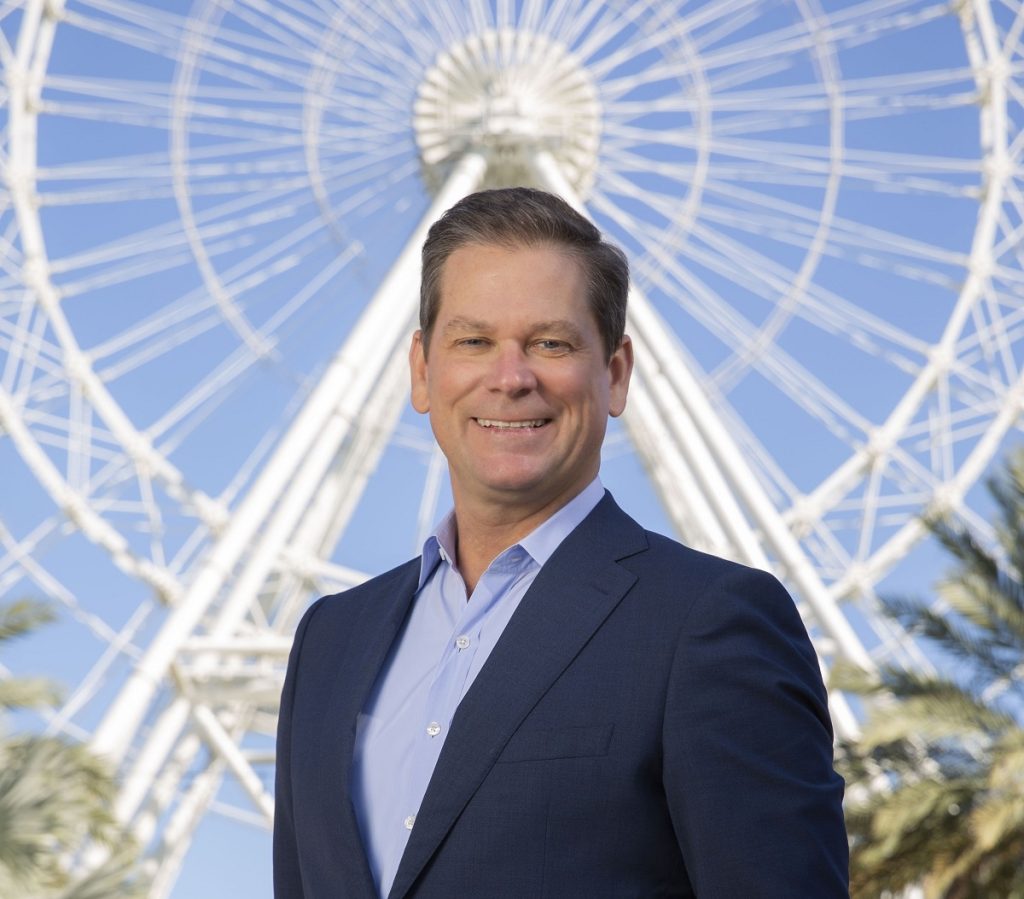 Chris is President and CEO of ICON Park, a $300 million 20-acre entertainment destination featuring 50 restaurants, bars, attractions, stores and one of the world's largest observation wheels located in the center of the International Drive Resort Area.
Starting his role in 2018, Chris set out to establish ICON Park as the best short stay destination in Florida.  After leading an assessment of the brand, guest experience and design, Chris restructured and rebranded the property, created best in class guest service training for employees, directed capital improvement projects, produced high profile public events, and elevated marketing strategies.
After the onset of the pandemic in 2020, Chris positioned ICON Park as a leader in the re-opening of Orlando and he led the formation of the Orlando Entertainment District to attract locals.  During the COVID recovery period, Chris led ICON Park's lease signings with new tenants Gordon Ramsay Fish & Chips, Build-a-Bear, Sloppy Joe's, Family Entertainment Group, Brother Jimmy's BBQ, the opening of Blake Shelton's Ole Red and the Museum of Illusions, the construction of ICON Park's Wheelhouse Bar, SkyBar, and the renovation of the Wheelhouse.
Prior to returning to his hometown Orlando, Chris was President of two divisions of a 100-year-old real estate company in New York City.
Accolades received by ICON Park under Chris' leadership include:
Forbes Magazine: "The 7 Best Attractions in Orlando"
USA Today: "Best Orlando Attraction for Kids"
Trip Advisor: "2020 Travelers' Choice"
Time Magazine: "World's Greatest Places"
Chris has been cited by publications such as the Wall Street Journal, The New York Times, and Bon Appetit and recognized as a CEO of the Year by the Orlando Business Journal, a Tourism Leader of the Year by i4 Business Magazine, and one Orlando's 50 Most Powerful People by Orlando Magazine.