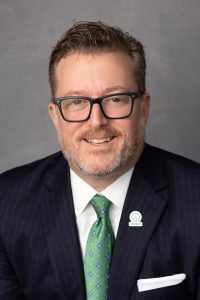 Jason Siegel has enjoyed more than 30 years of success and accomplishments in sports tourism, major and minor league professional sports, as well as intercollegiate athletics. He is currently in his eighth year as President & Chief Executive Officer of the Greater Orlando Sports Commission (GO Sports!).
Under his leadership, the Greater Orlando Sports Commission (formerly the Central Florida Sports Commission) has hosted more than 430 events, projected to drive more than $1.7 billion in economic impact from 2016-2023. GO Sports serves one of the largest sports tourism regions in the country and drives economic impact for the City of Orlando, and Lake, Orange, Osceola, and Seminole Counties. In that time, the Commission's Board of Directors has quadrupled in size as many of the public and private sector partners served by GO Sports have taken leadership positions within the organization. In addition, the Commission has grown its portfolio of regional corporate partners from 4 to more than 140.
Siegel currently serves on several local community Boards including the American Diabetes Association (past Community Chairman 2018 & 2019), Central Florida Hotel and Lodging Association, and the Central Florida Commission on Homelessness. In addition, he and his wife Sarah Grafton founded and host the annual Winter Park Fashion Week.
Jason and his wife Sarah, both passionate about service to their community, reside in Maitland, FL, chasing after their four children, Stephanie (22), Ryder (15), Bobby (13), and Joseph (6).