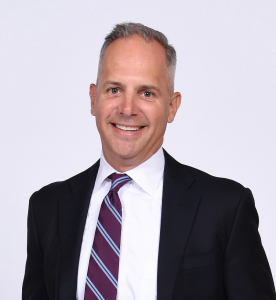 Paul S. Mears III President Hello! Destination Management,  grew up in Orlando, Florida, washing taxis and working as a mechanic's assistant in his family's business, Mears Transportation Group (MTG). After high school he attended Georgia Tech, where he played Division I baseball and graduated with a degree in Industrial Management. Unwilling to part with his baseball dream, Paul served as Assistant Coach at Georgia Tech and was responsible for identifying and recruiting talent, player skill development, and managing summer baseball camps. He returned to Orlando and MTG in 1994.
Starting as a Checker Cab driver, he gained experience in all aspects of the transportation business after working in risk management, dispatch, reservations, operations, event management, and sales. Paul was the top producing Sales Manager before he was promoted to Director of Convention Sales. In 1998 he became President of MTG and Hello! Destination Management. He is currently an MTG Board member and serves as President and the largest shareholder for Hello!. Highly regarded as a leader in his field, Paul served as Chairman of Visit Orlando (Orlando's Convention & Visitors Bureau), was appointed by the President of the Florida Senate to a Statewide Transportation Appropriations Committee, and currently serves on the Florida Citrus Sports Executive Committee.
In his spare time, Paul enjoys fishing and spending time with his wife and their four children.