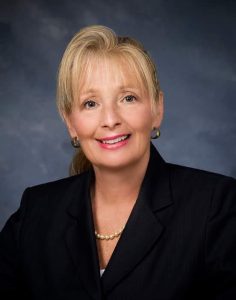 Domenica Wehmann is the Executive Director of Legacy Pointe at UCF.  She has over 40 years of senior living experience.  Domenica supports healthy aging and is passionate about providing an enriched life for seniors and the people who serve them.  Domenica has served various senior living communities throughout her career as  Executive Director,  COO, and as an interim senior living consultant in various states.
Domenica is a Licensed Nursing Home Administrator, a graduate of Dutchess State College, and a summa cum laude graduate of St. Leo University with a Bachelor of Science in Healthcare Administration and a minor in marketing.
In her spare time Domenica loves to travel, visit family, and to spend time outdoors.