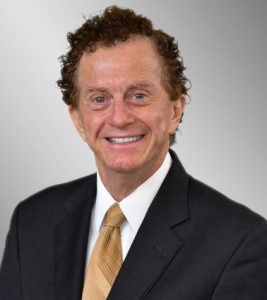 Laurence J. Pino (Larry) can truly be called a modern-day Renaissance man. Larry received his Bachelor of Arts degree from the University of Notre Dame, his Juris Doctor degree from New York University School of Law and his Doctorate in Business Administration from the University of Florida.
He also has Certificates of Study from the University of Madrid, L'Alliance Francaise in Paris and Dante Alighieri in Rome.
Larry's professional career, spanning close to 40 years, has focused on two primary areas of activity.  The first as an attorney specializing in business, investment, and securities work where Larry has substantial experience on behalf of over 2,000 clients in litigation and transactions approaching $1 billion in value.  The second as an entrepreneur where he has created and served as Chairman or Board Member to over 80 businesses selling over $1.5 billion of goods and services and employing several thousand employees.  He is currently the CEO of Tuscan Gardens Senior Living which operates three luxury senior living communities in the state of Florida offering independent living, assisted living and memory care.
In addition to his professional activity Larry Pino has lectured nationwide to over one million people, appeared on 140 radio and television shows, authored over fourteen books and hundreds of published newspaper columns, and taught various classes at University level in Accelerated Growth Strategies, Operating High Performance Organizations and Rapid Enterprise Development.