Please click a section to view frequently asked questions and answers:
General
---
Where can I view the Rosen College Shuttle schedule?

Do I need to purchase a parking decal? Where do I get it?

Students, faculty and staff must purchase and display a parking decal while parking a vehicle on campus. All permits are issued through UCF Parking Services.
All vehicles must have a valid B (faculty), C (staff) or D (student) parking pass. Purchase parking passes here: https://parking.ucf.edu/permits/
Day passes can be purchased from the two parking kiosks that have been installed on campus; one kiosk is located two rows from the front gate on the sidewalk that runs through the parking lot, the other kiosk is located near the housing buildings.The kiosks only take credit cards.
$5 parking passes for the day until 5:30 p.m.
$3 parking passes for after 5:30 p.m.
No cost on Saturday and Sunday
The UCF Parking pass will not allow you to access or leave the Rosen College campus through the rear gate near housing. Please enter/leave the campus through the front gates only.
Five metered parking spaces may also be available. They will be located to the right of the guard gate. Metered parking is cashless, it may be paid online through PaybyPhone. You will need the PassportParking app to pay at the meters. Find it in the App store. https://www.passportparking.com/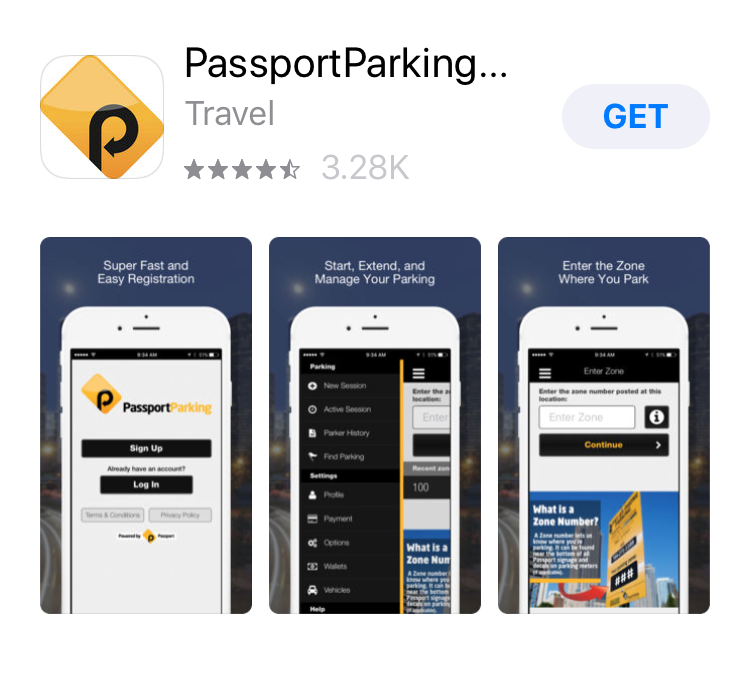 For questions related to Parking and Transportation Services on campus, please visit 
www.parking.ucf.edu
 or call 407-823-5812.
Click HERE to purchase your parking permit
Undergraduate Admissions
---
Does the Rosen College require a separate Admissions application?

No additional application is required for the Rosen College of Hospitality Management. If you are interested in attending UCF to study Hospitality Management, Entertainment Management, Event Management or Restaurant and Foodservice Management, please indicate that as your major on the UCF Application for Admission.

Are there any specific admissions requirements for transfer students planning to study at UCF's Rosen College of Hospitality Management?

No, all transfer students must meet UCF's Undergraduate Admissions criteria. Click HERE to see the requirements. While the Rosen College does not have any additional requirements or pre-requisites, the College suggests that transfer students take two of the following three math classes; College Algebra, Statistics or Computer Fundamentals for Business. They also suggest that you have (micro/macro) Economics.

I am an international student. Are there any special requirements for admission?

No, Rosen College does not have special admissions requirements for undergraduate international students. Please click HERE for more information for international applicants applying to UCF.
Graduate Admissions
---
Click here for more in-depth information about each of our graduate programs and answers to FAQs.
Academic Advising
---
As a freshman, where will I take my classes?

The Rosen College of Hospitality Management only offers a certain number of general education courses at the Rosen College campus. Students in their freshman year will traditionally have their General Education courses on the main campus. There are also limited Hospitality 1000 and 2000 level courses on the main campus. Students going to both campuses are encouraged to utilize the free shuttle.

I am a transfer student. Will I have to take my classes at the UCF Main campus or will all of my courses be at Rosen?

If you have completed all of your General Education Program, you will most likely take your courses at the Rosen College campus. There are also limited Hospitality 1000 and 2000 level courses on the main campus.

Can I Double Major at Rosen College?

Students are able to Double Major. Please keep in mind that adding a double major will increase matriculation time and cost. Students can add a double major via their myucf.edu portal. Please see an advisor regarding schedule reviews.

What majors can I minor in?

Students who have already declared a major within the Rosen College of Hospitality Management cannot minor in another major within the Rosen College of Hospitality Management.

Students from other programs are able to minor in Hospitality Management and Event Management as of the 2015-2016 catalog year.

What is the maximum amount of credits I can take in a semester?

Students can take up to 17 credits in the Fall and Spring Semesters and 14 credits in the Summer Term. In order to take more than the allotted credit hours per semester, please complete a Petition for Academic Exception. Please keep in mind that you must have a 3.0 GPA and work 20-25 hours a week to petition overload. Petitioning does not guarantee approval.

I tried to enroll in an open course, but it would not allow me. What do I do?

If you have met all the pre-requisites for the course and it is open, please complete a Registration Assistance Form. If you have met the pre-requisites and the course is closed, please make sure you check off the waitlist option. Students who are seeking excess credit hours cannot be waitlisted.

A class I wanted to take is closed. What should I do?
When a class is closed, students are encouraged to utilize the "waitlist" option. Click here for information regarding the waitlist. *Please note that academic advisors and professors do not have the authority to enroll students in a closed class.