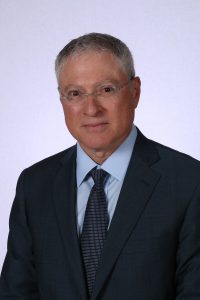 Farlen Halikman is a UCF alum and a shareholder at MSL CPA's and Advisors www.MSLCPA.com where he is a health care industry CPA and a Certified Health Care Fraud Examiner with over three decades experience.  He and his team at MSL serve more Florida retirement communities and more nursing centers than all other CPA's combined.  In addition to being a CPA, he has additional certifications in Health Care Fraud Examination, Risk Management and Compliance.  He is also the managing member of MSL Girvin Group, a health planning firm, and also MSL SafeSource, an outsourced accounting services firm.
Farlen has been appointed by the American Institute of CPAs (AICPA) as a member of the AICPA Health Care Expert Panel and has served two terms.  He remains involved as an interested party.  Through his involvement with the AICPA he has authored and reviewed the Health Care Entities Accounting and Audit Guide, the health care chapter of the Revenue Recognition Accounting and Audit Guide, the Health Care Audit Risk Alert and the Technical Q&A's.  During the Coronavirus Pandemic, Farlen served on the AICPA task force to provide guidance to the health care industry on accounting for CARES Act Provider Relief Funds and vaccination supplies, among other things.
Farlen regularly gives presentations on auditing and accounting topics at national and regional accounting and health care industry association conferences. He has also taught financial accounting courses at the University of Central Florida.  Most recently, he was a presenter on a series of national AICPA webinars on the compliant use and reporting of Provider Relief Funds.