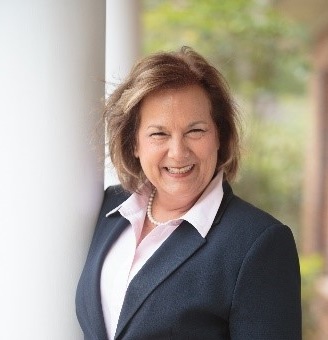 Gail Matillo, MPA, President/CEO, Florida Senior Living Association and Florida Senior Living Institute
Gail is a senior living professional with more than 26 years of assisted living, memory care, independent living and affordable housing experience including policy, education and training, communication and public relations, membership recruitment and retention, and grassroots advocacy efforts at the federal, state, and local levels.
As the Association's President/CEO, Gail is responsible for directing the association and identifying public policy objectives that support the mission, vision, and growth of the Florida Senior Living Association and the Florida Senior Living Institute.
In addition, in her current role, she is responsible for:
Developing long-term and short-term policies and goals to protect Florida's senior living communities;
Supporting the leadership, direction, and efforts of the association's board of directors and membership;
Directing the association's legislative priorities; grassroots efforts; and developing relationships with state and local government officials, various committee members, and members;
Developing advanced educational programs for executive directors and direct care staff;
Implementing and maintaining an annual budget, PAC account, grants; and motivating a team of professional staff, consultants, and volunteers.
Previously, Gail was the State Housing Director for the Florida Department of Elder Affairs and spent more than 18 years with the Florida Association of Homes and Services for the Aging, now LeadingAge Florida as the Director of Housing and Professional Development. Gail has a master's degree in public administration, a bachelor's degree in business and health care administration and is a certified ALF Core trainer.