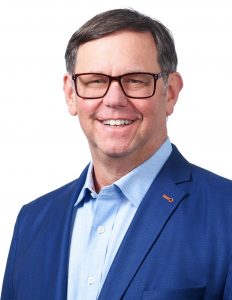 Barry A.N. Bloom, Ph.D. is President and Chief Operating Officer of Xenia Hotels & Resorts, Inc., a NYSE-listed real estate investment trust. Additionally, he currently is an adjunct faculty member at Florida International University. From 2011 to 2013, Mr. Bloom served as an Associate Professor of the Practice in the School of Hospitality Administration at Boston University.
From 2008 to 2011, Mr. Bloom co-founded and was a Principal of Abacus Lodging Investors LLC. Previously, Mr. Bloom was Executive Vice President of Portfolio Management & Administration with CNL Hotels & Resorts, Inc. and prior to CNL, he served as Vice President – Investment Management for Hyatt Hotels Corporation.
In addition, Mr. Bloom has worked for Tishman Hotel & Realty, VMS Realty Partners, and Pannell Kerr Forster (now CBRE Hotels). Mr. Bloom received his B.S. in Hotel and Restaurant Management as well as an MBA from Cornell University and a Ph.D. in Hospitality Management from Iowa State University.