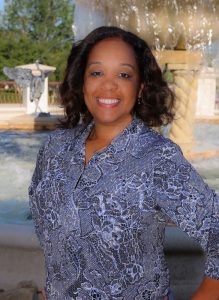 Dorea Mays is a life-long human resources practitioner with more than 30 years of professional experience serving in the hospitality, security, non-profit and retail industries. She is the Director of Human Resources at Rosen Hotels & Resorts, a seven-property hotel company with over 4,000 employees in Central Florida, as well as subsidiary business units including a medical center, technology company and insurance company, two preschools and a family fitness and aquatic center. In her current role, she oversees all human resource functions for a large team and leads the organization's human resource strategy. She is an HR subject matter expert with a proven track record in employee relations, organizational development, compliance, transformational coaching and leadership development.
Prior to Rosen Hotels & Resorts, Dorea's career included human resource roles in industries such as retail, car rental, security and non-profit. Known as a natural-born leader, Dorea is the current Vice President of the Hotel Human Resources Association of Orlando. She is an active member of the Greater Orlando Society for Human Resources Management. Dorea's passion for community service has led to her current involvement in non-profit boards to include the Juvenile Diabetes Research Foundation of Orlando, Orange County Public Schools Compact, the Central Florida Disability Chamber, and the Florida Department of Juvenile Justice.
Dorea is a proud alumna of the University of Central Florida with a B.A. in Organizational Communication. She obtained her master's in human resources from Rollins College and is a credentialed human resource professional and coach, to include SHRM's Senior Certified Professional (SHRM-SCP), HRCI's Senior Professional in Human Resources (SPHR), iPEC Coaching's Certified Professional Coach (CPC), and Energy Leadership Index Master Practitioner (ELI-MP).