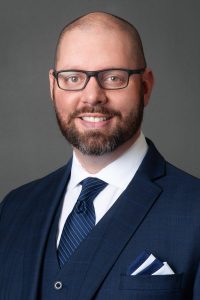 Jason O. Raimondi has had the distinct pleasure of cultivating a 20-year career in hospitality characterized by dedicated leadership roles and exceptional experience in learning & development. From large resorts to luxury hotels to high-profile theme parks and fine dining establishments, his extensive background demonstrates wide-ranging proficiency across guest services, front office, resort operations, rooms division, F&B, learning & development, and human resources.
Jason began his hospitality career in 1995 at the Walt Disney World Resort as part of the Disney College Program. His time at Disney further ignited a passion which led to other tremendous opportunities at Loews Hotels, Hilton Hotels & Resorts, InterContinental Hotels Group, and Forbes Travel Guide. During his time at these world-renowned companies, he oversaw entire training operations, traveling the world as an auditor, consultant, and executive trainer verifying luxury services at over 100 hotel, restaurant, and spa destinations.
Additionally, he has been privileged to take part in multiple resort and departmental openings and has launched global training initiatives instructing thousands on leadership, onboarding, and train-the-trainer programs. With the bulk of his career spent in learning and development, Mr. Raimondi is most recognized for crafting engaging and relevant content and bringing subject matter to life through dynamic delivery. Jason has a Master's Degree in Management & Leadership from Webster University and a strong academic interest in the science of leadership.