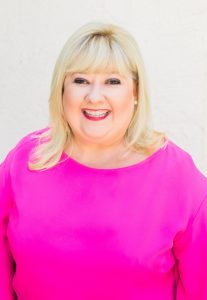 As a Regional Director of People and Culture for Four Seasons Hotels and Resorts in the Americas, Kylie Hallinan oversees team programming for eight distinctive and resorts, affirming the extraordinary Four Seasons employee experience hotels (Orlando, Palm Beach, Fort Lauderdale, The Surf Club, Miami, Anguilla, Nevis, and Ocean Club).
The role of People and Culture may mean different things to different people, but for Kylie, her mission is clear: "To develop talent and inspire people to be their best selves while also achieving their highest potential." Kylie prides herself on fostering high numbers of transfers and promotions within the company as well as attracting external experts in their crafts. How does Kylie accomplish this? "I am a firm believer in servant leadership and the idea that by being of service to others, through foresight, awareness, listening, empathy, and conviction, we can lead from behind-the-scenes and let others shine."
A seasoned brand veteran, Kylie's 27+ years began in Sydney, Australia and spans Chicago, Philadelphia, Newport Beach and Palm Beach, covering all stages of properties from new openings and renovations to established landmarks. Throughout her career, several areas of expertise have become Kylie's hallmark including strategy, talent acquisition, development, succession planning, employee engagement, leading and managing change and project management. Equally significant, Kylie is also highly respected as a valued business partner, successfully collaborating with key stakeholders in order to propel the business means necessary to create and execute an evolved level of employee experience.
Focused on truly achieving a 'for all' employee experience, Kylie's goal is that "every employee has the same exceptional experience both personally and professionally working at Four Seasons that I have had the fortune of experiencing."
Often also recognized for taking initiative, Kylie played an integral role in developing the brand's Corporate College Recruitment Program at the Culinary Institute of America, appointed as Lead by Four Seasons Hotels and Resorts.
Kylie's innate sense of authenticity and collaboration also extends into being a leader in her community. An impressive representation of her service initiatives is a creative plan she led during a summer-long renovation at Four Seasons Resort Palm Beach. With the Resort temporarily closed, a program was developed in which 200+ employees contributed 28,000+ hours at 40+ non-profit organizations during the season, fostering enthusiasm and compassion while positively impacting the local community.
Raised in Port Macquarie in New South Wales, Australia, Kylie's first passion was playing piano, a talent that blossomed over 15 years of practice. Originally planning to continue her music studies in college, she made a last-minute decision to switch majors to hotel management, a judgement call that she considers one of the best decisions of her life.  Since that monumental juncture, Kylie earned a Bachelor of Business in Tourism Management from the University of New England Northern Rivers, Australia, and a Post Graduate in HR Management from the Sydney Institute of Business and Technology.  She also has her Senior Professional in HR certification (SPHR) and Senior Certified Professional (SHRM-SCP). Her demonstrated experience has since reached the Caribbean and the United States, home for more than 20 years.
When not at work, Kylie's affection of the arts is still a favorite pastime, enjoying the ballet, musicals and live concerts and shows, as well as traveling the world and exploring cultures and meeting new people with her husband Francis O'Neill by her side.
Wherever Kylie may be, there are attributes that invariably come to mind when describing her spirit; words that are also synonymous with how she hopes her employees feel both in and out of work each day – invested, dedicated, empowered, and inspired.