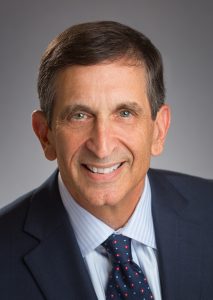 Louis is an award-winning Executive with 45 years of hospitality experience and is a proven leader of high performing teams. He currently operates Robbins Hotel Consulting and works with a variety of Ownership Groups and Management Companies to purchase properties or improve operations and revenues.
His career has ranged from General Manager to Corporate Executive to Ownership.  Louis was the Co-Founder of a Hotel Investment Group and President/CEO of a Hotel Management Company in Orlando. Prior to that, he was the Managing Director of Nickelodeon Suites Resort for over 5 years and with Hilton Hotels for 18 years, serving as a General Manager and then as Vice President, overseeing up to twenty full service properties with total revenues approaching $300M and asset value of over 1 billion dollars.  These hotels included Waldorf Astoria, Conrad, Doubletree, Embassy Suites and Hilton Hotels located in Florida and Puerto Rico.
Community activities include Board Member for CFHLA, past president of CFHLA, Vice Chair of the CFHLA Foundation, Chair for 20 years for the CFHLA Scholarship program that has raised over 1.5 million dollars for scholarships and grants to local schools, past Executive Committee Member of Visit Orlando, Board Member for the Academy of Hospitality and Tourism for Orange County Public Schools and many more.  His hotels have won many local, state and national awards for Community Service, Employee Engagement, Guest Service and more and Louis has individually received numerous prestigious awards for his service in the industry.