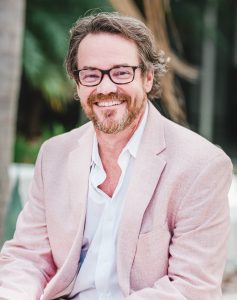 Mark Politte has been working in hospitality for about 30 years.  He started in restaurants, working his way up from dishwasher to cook.  Later, Mr. Politte switched from food and beverage to hotels.  He began as a bellman, advanced to bell captain, then night manager. Before long, he was promoted to Assistant Front Office Manager, Front Office Manager, Executive Housekeeper, Director of Engineering, Director of Operations, and General Manager of 11 different hotels. Now Mr. Politte works as a Vice President of Operations for Aimbridge Hospitality.
Mark loves hotel workers, as he states. "We are always on stage, and we are always trying our best."
When on a property, he meets with ownership and leadership of the hotel but says he learns a lot when he spends time with the line staff (housekeeping and dishwashers).  They can tell us more about what the leadership of the hotel is about.  Currently, he manages hotels from Daytona to St. Pete. And from the panhandle to the Keys.