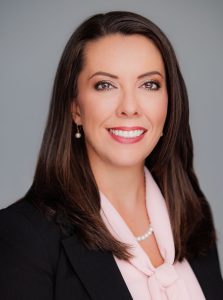 As a graduate of Wayne State University, Jamie began her healthcare career as an Independent Living Activity Director, then working her way through various Sales and Operations roles.  As a Licensed Nursing Home Administrator, active in both Michigan and Florida, she served several large rehabilitation facilities with HCR ManorCare as Administrator, prior to accepting the role of Regional Director of Sales in the Detroit Metro Market.  In 2010, Jamie joined Brookdale as a District Director of Operations, overseeing Assisted Living & Memory Care communities.  Re-locating to Florida in 2013 with Brookdale, she served in several roles; Entry Fee CCRC Executive Director, District Director of Operations, and as Sr. Vice President Operations, overseeing the entire state of Florida and 72 communities. Jamie is currently the Chief Operating Offier for Sonata Senior Living.
While born in Tennessee, Jamie spent most of her childhood in Michigan.  At 14 years of age, she and her family relocated to Mexico City for 2 years.  Upon return to the U.S., and entrance to college, Jamie studied abroad in Salamanca, Spain for 1 year, finishing her minor in Spanish.  She then found herself drawn to the senior living industry based on the rising needs of her grandparents as they aged, where she has now served in for over 16 years
Jamie, husband Blake, daughter Cayman (17) and son Cole (4), enjoy the beach, traveling, swimming, camping and biking.  Living only 30 minutes away from Walt Disney World, they enjoy spending much of their time on Disney property, with activities for all ages.