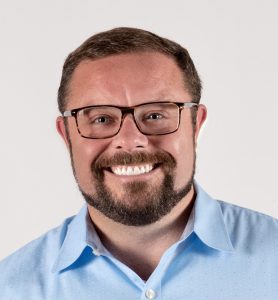 Jason Rock serves as the National Director of Turnaround Sales for Lifespace Communities.
Jason began his journey into seniors housing by helping families make well-informed decisions as a senior living advisor for a local FL assisted living community. He has had the opportunity to learn from larger operators such as Summerville Senior Living, Emeritus, Assisted Living Concepts (Enlivant), and Century Park Associates through various roles in sales leadership.
As a certified trainer of Professional Selling Skills®, Jason firmly believes the industry can improve outcomes by investing in Prospect-Centered Selling® and has personally spent the past 6 years guiding sales teams through the methodology, training and processes needed to drive occupancy with PCS fundamentals. His dynamic energy, leadership, and ability to serve are driving forces for achieving revenue goals and strategic planning. He enjoys sharing his knowledge from personally helping more than 4,000 families in the past 17 years.
Prior to joining Lifespace Communities, Jason worked with Sherpa as its Chief Strategy Officer, and before that served for more than a decade at Allegro Senior Living as SVP of Sales and Marketing.  During his tenure, Jason provided leadership to support operational growth, bringing $275M of new product to the southeast United States. Jason has shared his best practices with other industry professionals speaking at industry conferences such as NIC, ASHA, Argentum, FALA, SMASH, and Tony Mullen Sales Symposiums. He also served as Chairman for the Argentum Sales & Marketing Roundtable from 2018-2019.
Jason currently lives in Palm City, Florida near West Palm Beach.  He has spent 11 years with his wife, Kathryn (Kat Rock), who is a Financial Advisor with Edward Jones.  Together they are raising a young man in high school.  Jason enjoys motorcycle rides, 80's movies, the 4 yr. old family doodle named Olive, billiards, darts and a good laugh as often as possible. In the words of Jason, "onward and upward".